If you're shopping around for new blinds for your home, you should take a few minutes to read this post. You don't have to get the same blinds all around. In fact, you should diversify your choices because some products work better in different rooms for a variety of reasons. Read on to find out what type of blinds are best for each room in your home.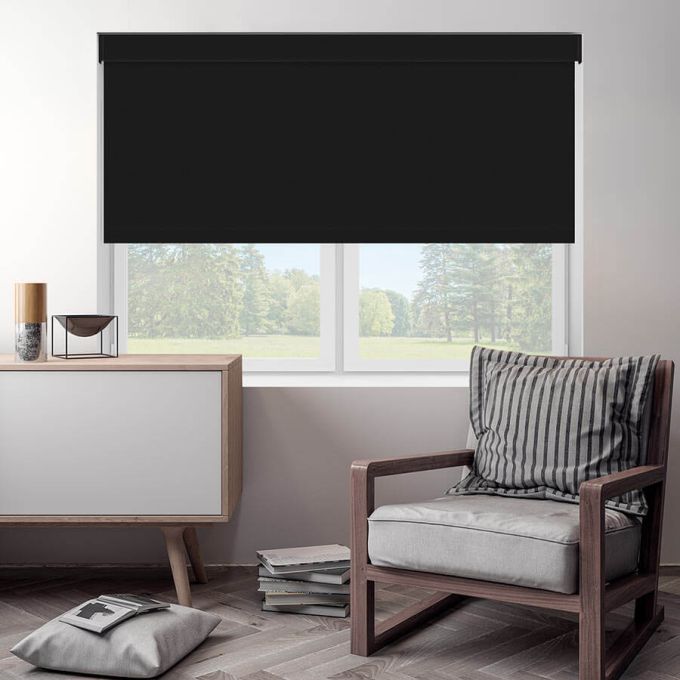 Blackout Blinds for the Bedroom
Blackout blinds are hands-down a top choice for the bedroom. They can block out both light and some noise to ensure a better night's sleep. The early morning sunshine won't disturb you with blackout shades. Blackout roller shades are perfect for the bedroom because they block light very well.
But if you're looking to add a particular style to your bedroom, you can also opt for blackout Roman shades, or add a blackout liner to woven shades. A blackout liner will allow you to get the look you want for your room, without having to compromise on light and privacy control.
Faux Wood Blinds in the Kitchen
Because there is generally lots of cooking in the kitchen, there may be excess humidity in this room. If your blinds are located close to the stove or sink, you may want to consider Faux Wood Blinds. They're versatile, practical, stylish, and they can withstand the humidity. They won't bend or warp with heat or moisture. Plus, they're super easy to clean. You can just wipe them with a damp cloth to keep them looking their best.
Composite Wood Shutters in the Bathroom
Wood shutters have a very elegant look. If your bathroom on the main floor has a window, you may really want the room to look a little nicer for guests. Composite Wood Shutters have the curb appeal of wood shutters but are much more resistant to moisture and heat. If you place them in a bathroom with a shower, they won't warp over time.
There are also a few other options that work well in the bathroom. Faux wood is also a very good choice for the bathroom since it is very durable and can withstand humidity and heat. Top-Down Bottom-Up Cellular Shades are another great choice because they can let light in while maintaining privacy by bringing the top down.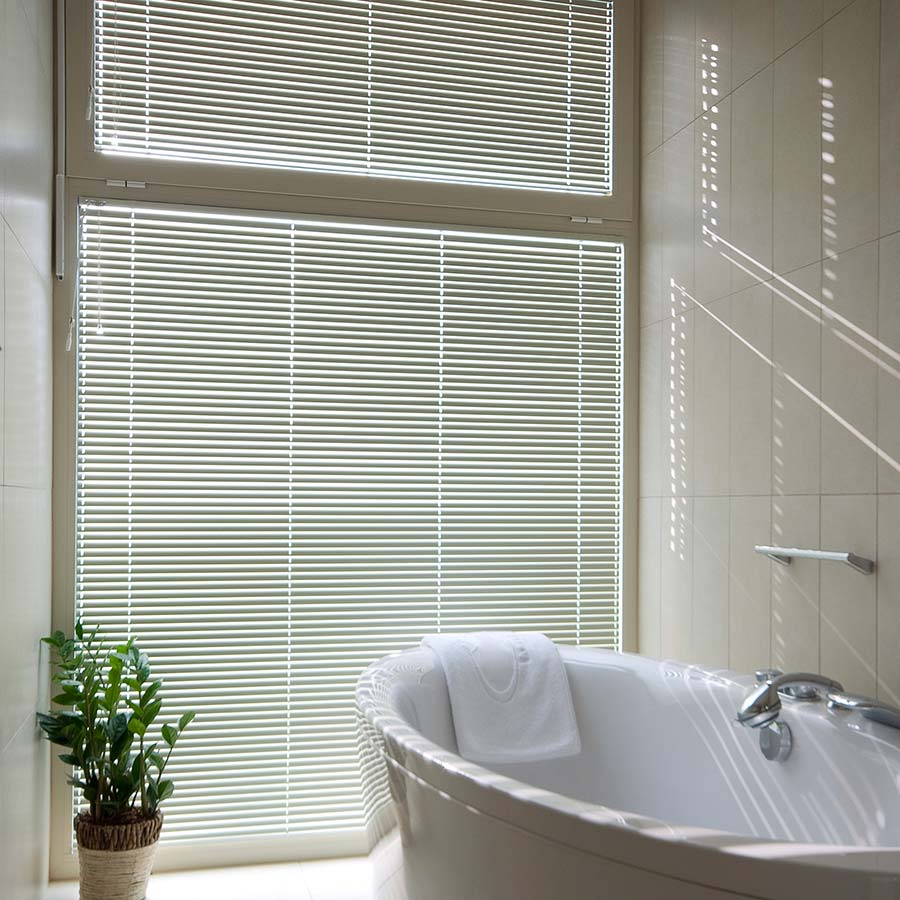 Aluminum Mini Blinds also work well in the bathroom. Much like faux wood, they are easy to clean and resistant to heat and humidity. They're a durable option and they also happen to be quite affordable, as well.
Woven Shades in the Living Room
Nearly anything works in the living room, but we recommend woven since they are absolutely gorgeous and should be somewhere all your guests are sure to see them. They are an influencer-favourite and it's not hard to see why. The living room should have something that really works with your décor but is also practical for your needs.
Roman Shades in the Dining Room
Roman shades are very elegant and the dining area is often a place to receive guests. Your guests will be chatting about your gorgeous Roman shades all night. Because they are made from such luxurious fabrics, you don't want them too close to the kitchen but a dining area is the perfect place to showcase them. They also work well in the living room.
Solar Shades in Your Home Office
With everyone working from home these days, the home office is becoming more and more important. Solar shades are the best choice for a home office. They cut glare on your screens and devices so you can still have light filtering in without making it difficult to see your screens. They also block UV rays and can prevent the room from overheating during the day.
If you have an entertainment room with a large television screen that faces a window, you may also want to consider solar shades. (Learn more about the amazing features of our solar shade products right here!)
Motorized Shades in Hard-to-Reach Areas
If you have some cathedral-style windows, or windows located over a bathtub, they can be difficult to access. Upgrading to a motorized lift system can make your blinds much easier to operate in those tough-to-reach spots in your home. Many of your products are motorization-friendly. You can choose remote control motorization or even upgrade to our Smart WiFi Controller System for the latest in voice activation technology.
Do you have questions about what type of blinds are best for each room in the house? Ask us in the comments below and we'd be happy to answer you.