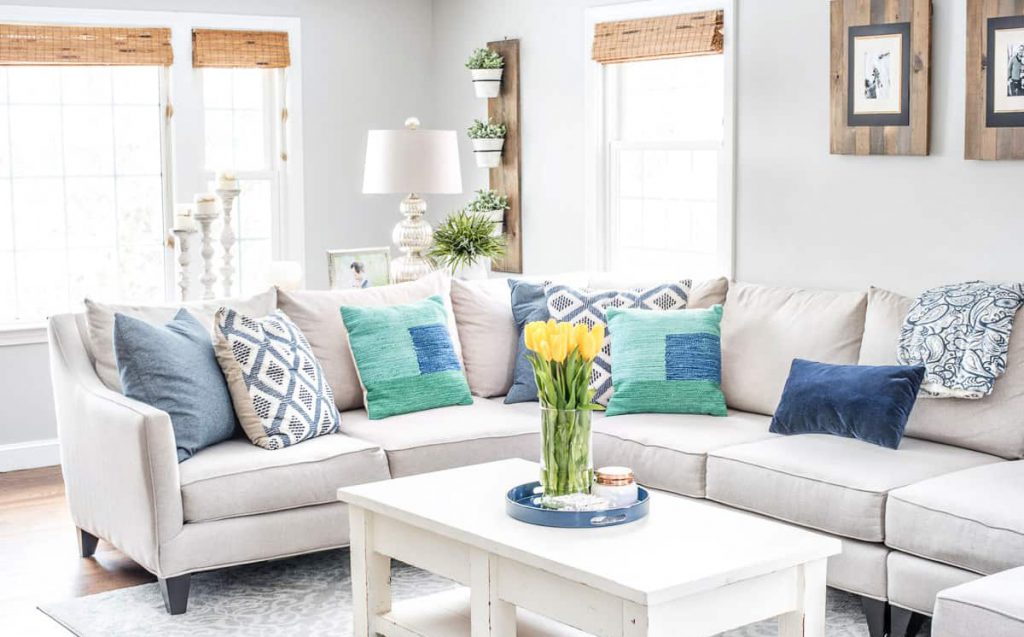 Spring is in the air. The longer days and vibrant colours often inspire a home décor refresh. If you're feeling invigorated by this season of renewal, we have some ideas on how to decorate your windows for spring.
Roman Shades
Revitalizing the look of a room doesn't have to mean putting in a lot of work or spending a lot of money. Roman shades can be the perfect fix when you want to swap out an older look with a bright new splash of colour.  Roman shades are available in spring-inspired florals, coastal stripes, and a whole rainbow of lighter colours. With a variety of folds, you can choose the Roman shade with a classic or modern look to fit your space perfectly.
Embrace the Light
Replace dark window treatments with lighter colours and fabrics to brighten and freshen an entire room. Try Light Filtering Sheer Shades that softly filter natural light and create a comforting, warm glow in your home. And take advantage of playful patterns and eye-catching floral prints to bring the outdoors in!
Window Dressing
Window coverings can look like art, occupying a significant amount of wall space. Bring spring inside with soft pastels and verdant greens reminiscent of the garden. Mimic spring's early blooms with the yellows of daffodils and forsythia by selecting a roman shade in saffron. Or choose a honeycomb shade in the lavender of a crocus or a fabric roller shade in moss.
Break away from solid colours and embrace a pattern to show the playful side of spring home decoration. Striped curtains can be a bold statement that still fit your overall style. Florals aren't the only pattern in town—for example, a honeybee print in brown or green is sure to create a design buzz.
Spring into Action
Spring is a time for regeneration, revitalization, and rejuvenation. Why not bring that same attitude to your home with a quick and easy facelift? A simple change in window coverings can transform any room like a breath of fresh air.