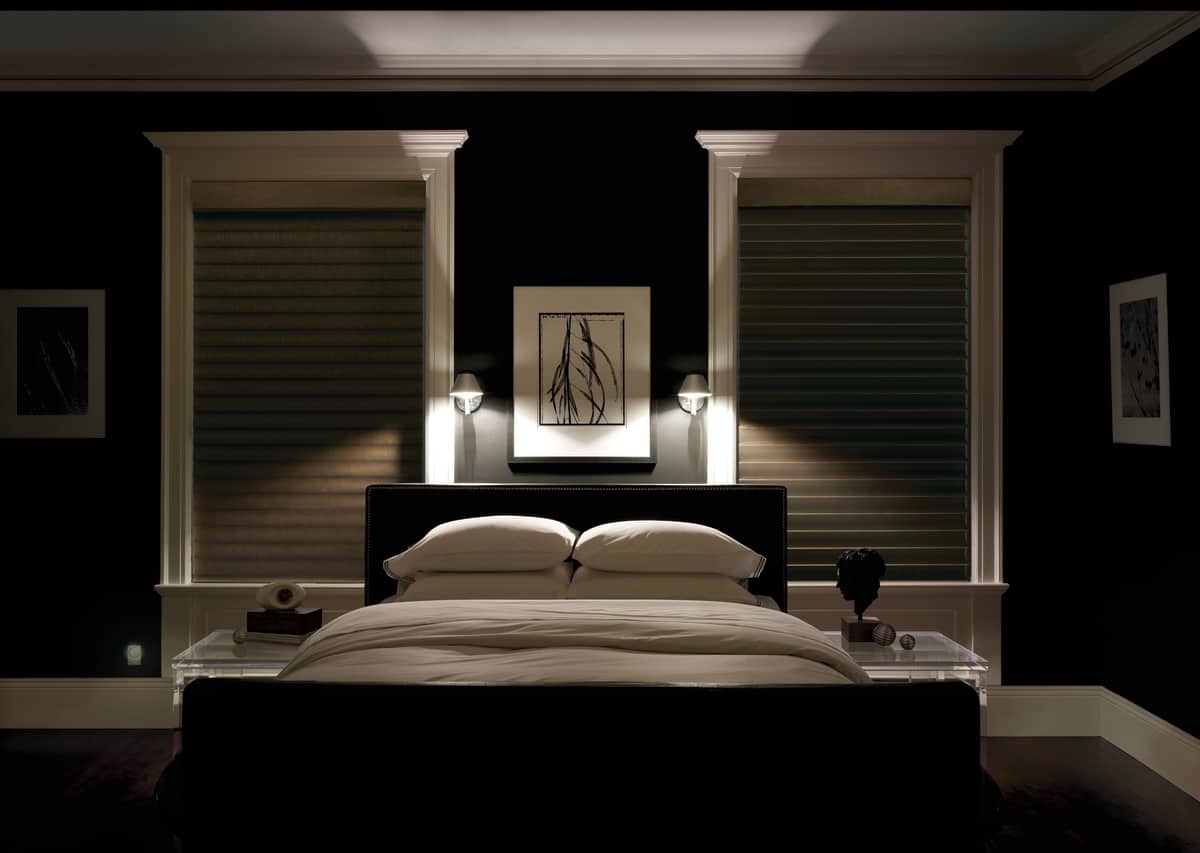 There was a time when we rose with the sun and were active all day, and when the sun set, we headed for bed. But in today's 24-hour on-the-go world, how do we get enough shut eye to feel rested and stay healthy when it is time for sleep? One simple solution is blackout blinds.
JUST WHAT THE DOCTOR ORDERED
Studies show that inadequate rest can result in more than just a slow morning. Poor sleep can affect your health. Thinking, reaction time and even memory formation can be compromised. Lack of sleep can also increase anxiety and irritability, and can even lead to high blood pressure, heart disease, obesity and diabetes. The good news is that a few simple changes can make a difference in your sleep patterns, starting in the bedroom.
One of the most important elements for a good night's sleep is a truly dark bedroom. Given that light-at-night has been linked to everything from weight gain to depression, it makes sense to start with improving your bedroom environment. Blackout blinds can block up to 99% of outside light. That means better sleep and better health could be as easy as choosing the perfect slumber shades, which have a sidetrack system that seals tightly around the window frame to eliminate all light gaps.
DO YOU NEED BLACKOUT BLINDS?
Blackout blinds are a great fit for so many different lifestyles. Do any of these people sound like you?
Shift workers: Daytime sleep requires a dark bedroom.
New parents: Keep the nursery dark for uninterrupted naps.
Light sleepers: Block early morning rays for a better sleep.
Northern city dwellers: Reclaim the night during the midnight sun.
Midday nappers: What better way to catch a daytime snooze than in a room that blocks incoming light.
Photographers: Control natural light for the perfect shot.
ENERGY-EFFICIENT TEMPERATURE CONTROL
Sleep comes easier in a comfortable room, and most blackout blinds & shades are also energy efficient. The insulating qualities of blackout honeycomb/cellular shades, for example, will keep your room warm in the winter and cool in the summer.  So sleep tight knowing that you are also saving money on your energy bills!
GOOD NIGHT
Is there anything better than a good night's sleep? We don't think so. And blackout blinds are a great way to help you stay well rested and healthy each and every night of the year.