Choosing window treatments for the whole house can be overwhelming. With all the colours, textures and designs, it can be tough to choose. Here's our quick and easy guide to understanding window treatments so you can choose the perfect products for each room in your home.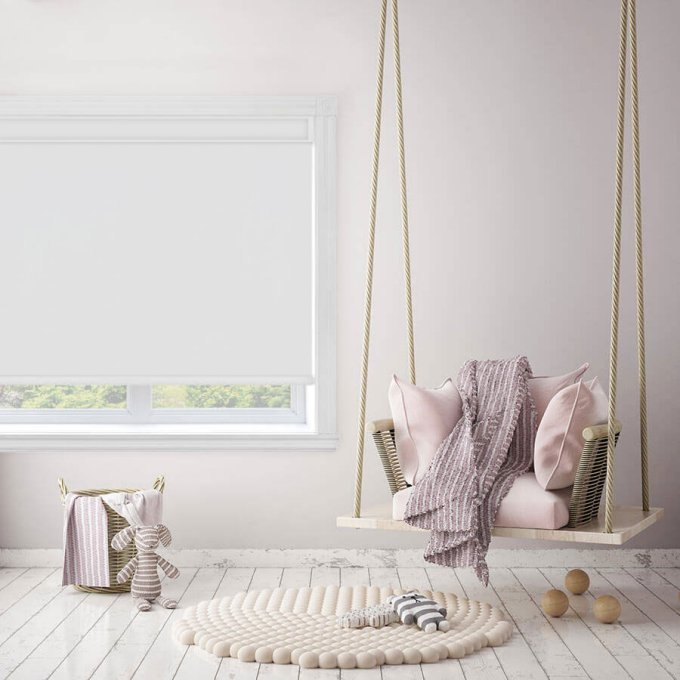 Breaking Down Window Treatment Shopping
Choosing the right window coverings for your home is a big project. The first thing you'll want to do is break it up into pieces. Make a list of each room you need window coverings for. Then consider these five tips for each individual room before making your final choice.
1. Window Treatment Durability
When you're browsing window treatments, start by considering how much traffic you expect in that room. For example, bedroom window treatments won't be handled as often as living room window treatments. They also won't come into contact with as many people. But a busy room like a living room or kitchen will certainly mean more usage.
You may want to forego delicate drapes in a high-traffic area and opt for the resilience of Honeycomb Shades or Roman Shades instead. In the kitchen, you may want something that is resistant to stains and is easy to wipe clean, like a Vinyl Roller Shade.
2. The Functionality of Window Coverings
If your window treatments are within arm's reach, you may feel comfortable choosing a Faux Wood Blind with a lift cord. But if you're covering floor-to-ceiling windows, you may want to go for Motorized Roller Shades instead. Determine how often you will be opening and shutting the blinds and how difficult it will be to do so. Then choose the lift system that suits your needs best.
3. Privacy
When it comes to choosing window treatments, you should definitely consider how much privacy you will want in that room. In your living room, you may want to opt for 14% SheerWeave Premium Solar Roller Shades to let in some light and brighten the room. In your bedroom, you may not only want more privacy, but also a blackout option. If you want to make sure your bedroom remains dark after sunrise, then you may prefer Premium Blackout Honeycomb Shades.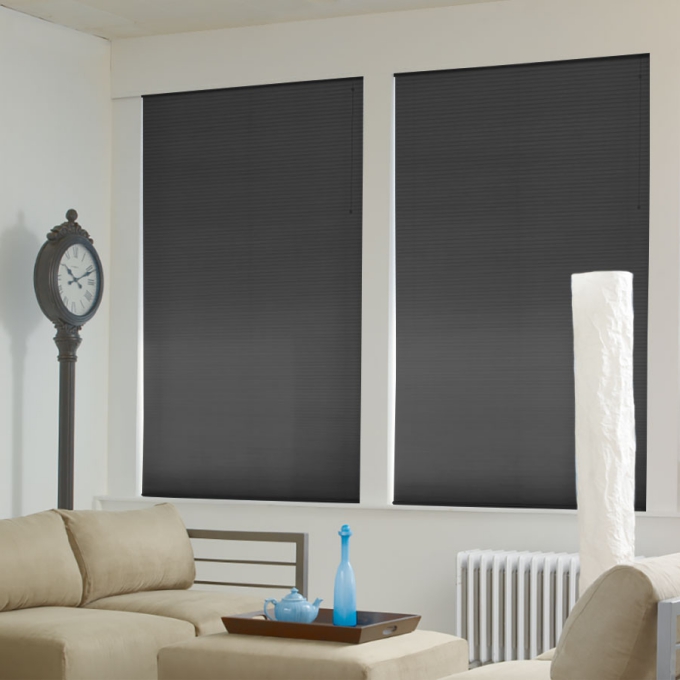 4. Style
Of course, your personal style is an important element when it comes to choosing the right window treatments. You should consider what design you will have going on in each room of your home before choosing the blinds. In a muted room, you may want to opt for the unique texture of Premium Plus Woven Wood/Bamboo Shades. In a room with lots of colour and prints or patterns, you may prefer an understated window covering like Roller Shades in a neutral tone.
5. Budget
Your budget plays a huge role in which products you will choose. But remember, there are always lots of alternative styles that can still help you achieve the look you want, without blowing up the bank. If you love the idea of wood, you can choose Faux Wood Blinds over Wood Blinds or Wood Shutters.
Choosing window treatments for your home is a big decision. To make sure you make the right choice, go through each of the above tips as you browse. You can also order free samples of any product you like to see what colours and textures will work best with your space.