Keeping your gorgeous zebra blinds and sheer shades looking their best not only makes your investment look better longer, but it can actually lengthen the life of your shades, too. If you have recently installed some of these shades in your home, keep reading to find out how you can clean your zebra blinds.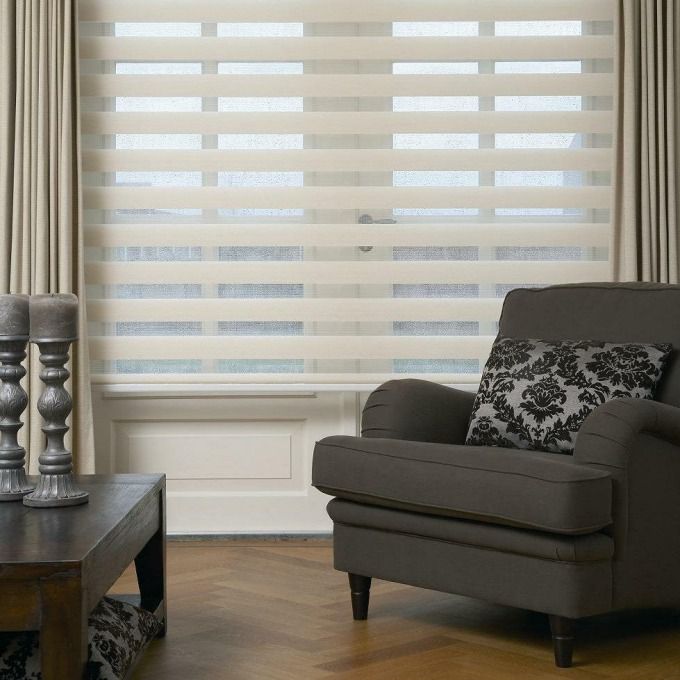 Dust the Surface of Your Zebra Blinds
The first step is to pass a dry feather duster or microfibre cloth over the sheer material once a week to prevent dust buildup. You can do this for all of your window treatments but it is especially important with sheer shades because the material allows light to filter through and can really make unsightly dust stand out.
Gently Vacuum Zebra Blinds
You can also use a vacuum with a gentle brush attachment to clean your sheer shades once per month. Be sure to put your vacuum on the lowest setting, if possible. Never apply the vacuum to the shades without a gentle brush attachment. Avoid using other equipment, like a hairdryer, as heat can be very damaging to the sheer material.
Zebra Blinds Can Be Spot Cleaned
If you happen to get a stain on the material, you can spot clean it with vinegar or a gentle, bleach-free, stain remover. Always dab your cleansing product on the back of the shades first to test how the material reacts to it before applying it to a visible area. Use a soft, slightly damp cloth to gently work the stain away. Be careful not to rub vigorously.
Remove the Shades
If your shades have several stains, you can remove the entire shade from the window and lay it flat. Spot clean as necessary. You can also use a soft sponge in soapy water (with a gentle detergent) to wash the blinds from top to bottom.
Let Them Dry Naturally
If you have spot-treated, or if you have removed your blinds to wash with a sponge, leave them hanging or lay them flat to dry. Do not put them in the dryer or use a hairdryer to speed up the drying process. This can damage or warp the material. Allowing them to dry naturally will help preserve the material as long as possible.
Do you have questions about how to maintain and care for your blinds or shades? Ask us in the comments below.