Thinking of shopping for some solar shades for your home? Did you know they can actually protect your furniture and reduce heat in your home? Here are a few interesting facts you didn't know about solar shades.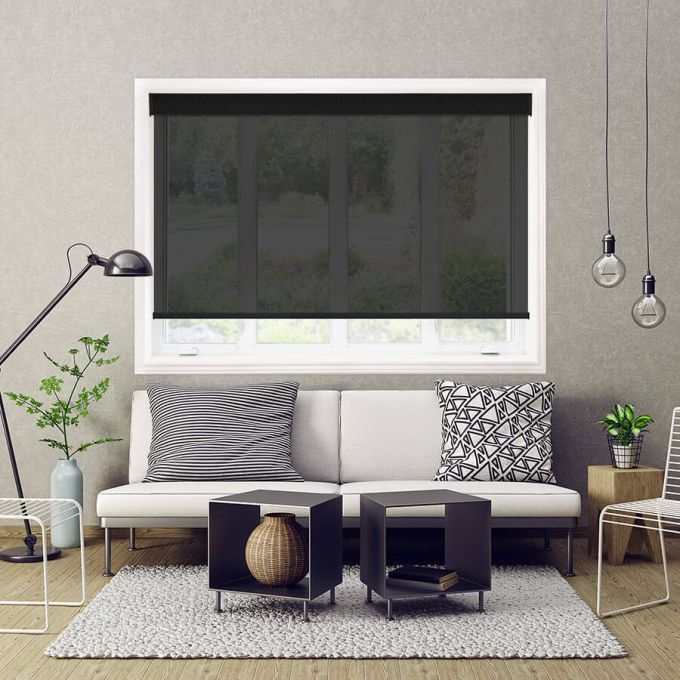 1. They Can Protect Your Furniture
Over time, UV rays can be damaging to furniture, hardwood flooring and even carpets, causing them to discolour. Solar shades can protect your investments by blocking harmful UV rays, while still letting some natural light filter through.
2. Solar Shades Have Germ Control
Some of our solar shade products are equipped with MicroBan technology. That means they protect against odour, stains, and mold and mildew. This anti-bacterial technology can keep your shades looking newer longer, and can help reduce the transmission of germs in your household – which is a priority for everyone now more than ever.
3. You Have Complete Light Control
You can control exactly how much light flows into the room by choosing different levels of openness. Solar shades with 1% openness will block the most UV rays and let in the least amount of light. But you can also opt for 14% openness to maximize the light filtering through while still blocking out most of those harmful UV rays.
4. Solar Shades Get Rid of Glare
How many times has the glare from the outside reflected on your television, computer or device screen? Most people just block out all the light coming in to utilize their screens but with solar shades, you don't have to. You can still enjoy some natural sunlight filtering in without the glare because they cut both glare and UV rays.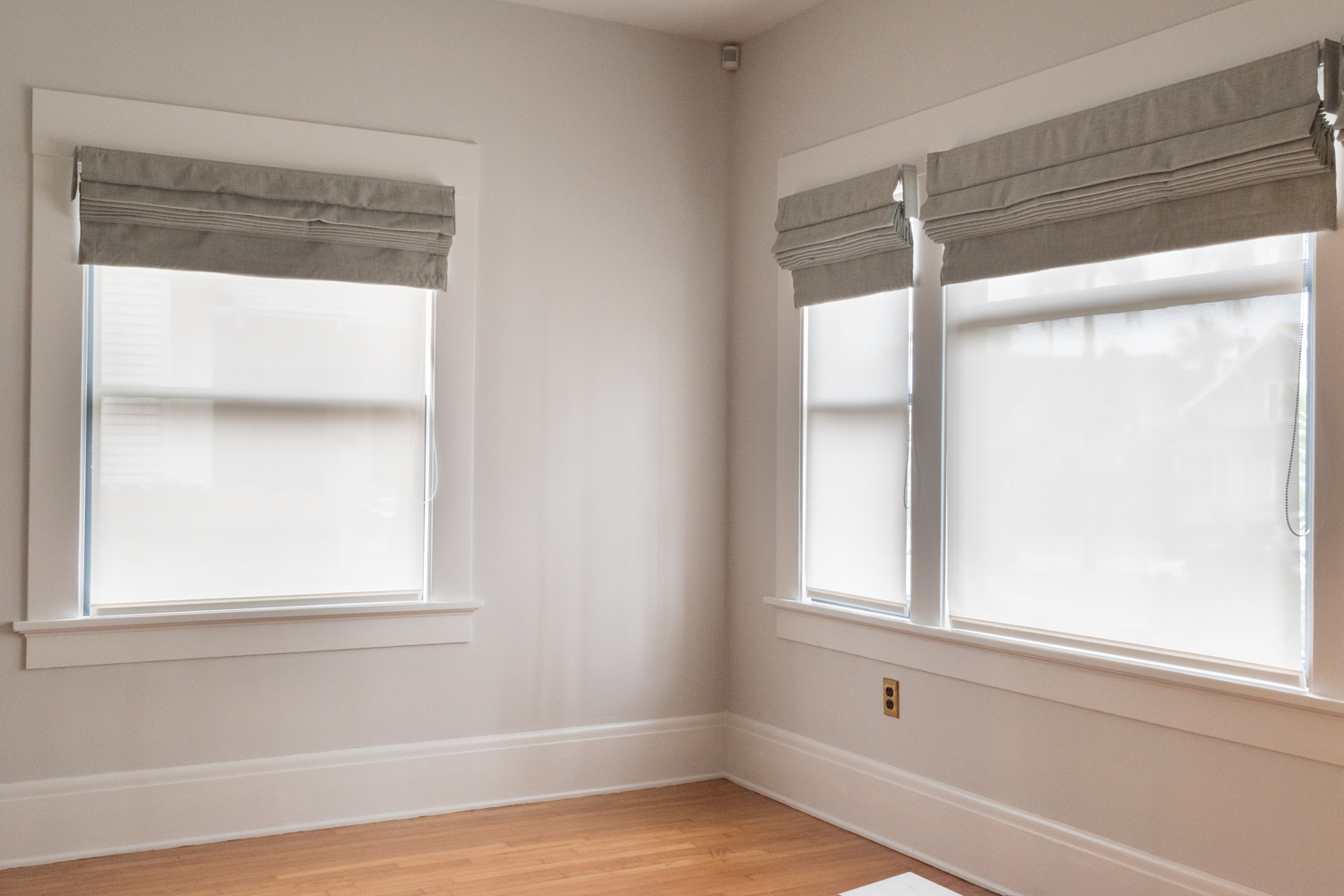 Photo credit: The Gold Hive
5. As Versatile As They Come
Some of our solar shade products come in more than 20 different colours. No matter what style your room is, you're sure to find the right colour and texture combination in our solar family. All the way from basic neutrals to deep shades, the colour you need won't be tough to find.
We also recently launched our brand-new Designer Solar Zebra Shades which is a combination of our solar and zebra products. The solar fabric alternates with sheer fabric. Zebra shades and solar shades are so popular that combining the two just made sense.
6. Motorization-Friendly
Most of our solar shade products come with the potential to upgrade to a motorized lift system. Not only are motorized shades safest for young children and pets, but they make hard-to-reach window coverings simple to operate any time of the day or night. Choose from a remote control motorized lift or our Smart Wifi Controller system for the latest in voice activation technology.
7. They Minimize Heat
If you have cathedral-style windows, you know there is lots of light coming in. But that also means lots of heat can come in and during the warmest months of the year, that can mean you'll be cranking up the air conditioning to the max. Instead of wasting so much energy, you can use solar shades to allow some light in, without letting in excess heat and UV rays.
Are you considering solar shades for your home? Ask us your questions below!