The natural home décor trend is one that highlights the beauty of mother nature and brings both a warm and relaxed feel to your home. Here are a few tips to incorporating some natural home décor trends into your space.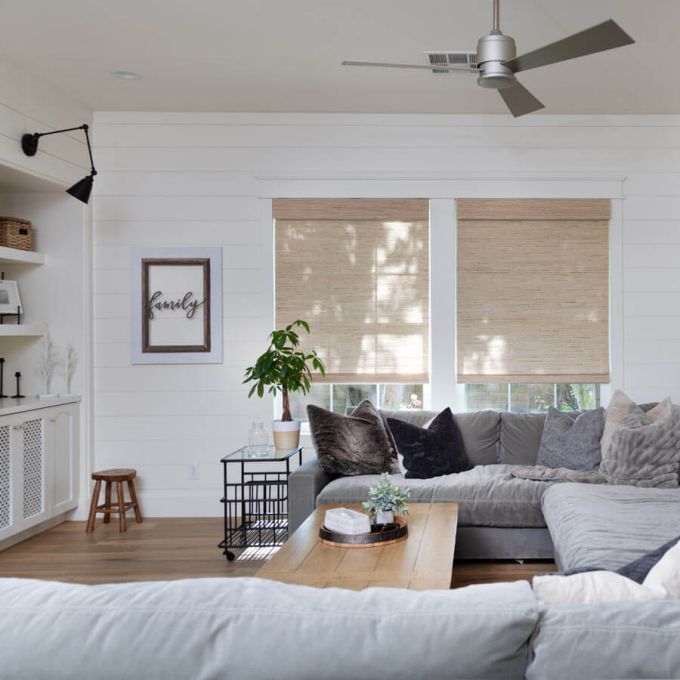 The Natural Home Decor Trend Needs Texture
Playing with different textures is a great way to achieve the natural home décor trend. Think jute, bamboo, wood – anything that looks like something you'd see outdoors and has a unique finish, as opposed to perfectly smoothed out surfaces. Woven shades are a perfect complement to this look. They are practical and stylish and they come in a variety of different textures – all very unique. They can add depth to your design and add a relaxed vibe to any room.
Spruce Up with Real and Faux Greenery
A mix of real and faux greenery will help bring a little more of the fresh outdoors into your home. Plants can instantly cozy up the space and make your home look and feel warmer and more welcoming. We love the idea of adding a corner plant to the living room or small succulents in the kitchen. It doesn't take much to transform your home into a more natural-looking place.
Choose Wood Over Glass
Wooden coffee tables or end tables will help achieve the natural home décor trend. Glass can look a little too modern and cold for the natural look. Instead, opt for finishes seen in nature. Fluted wood coffee tables are very trendy right now and they blend in effortlessly with this warm décor style.
Make Use of Area Rugs for the Natural Home Decor Trend
Area rugs made from jute or woven materials are a great complement to this décor style. They make any room look and feel warmer. Choose sisal rugs in a neutral tone for an ultra-chic, on-trend look.
Add Natural Accents
Home décor accents like wooden picture frames, unfinished wooden crates, and even mango wood trays are ideal to drive this look home. Add a handful of these natural finishes to your room to complete the vibe and make your space warm and cozy.
What Not To Do with the Natural Décor Trend
While lots of the above-mentioned options work to create a harmonious look and feel, overdoing it won't have a great effect. Keep your natural choices to a minimum. Instead of wall-to-wall wood frames, choose a few instead. The idea is for the natural pieces to accent the home and complement your décor.
How do you like this natural home décor trend? Is it for you or are you more of a modern design lover?