If you're looking to buy yourself some new blinds or shades, you're probably asking yourself some of these very common questions. To make your shopping process simple and easy, we've put together a list of FAQs to help you. Read on for the answers to your top questions when it comes to buying blinds online!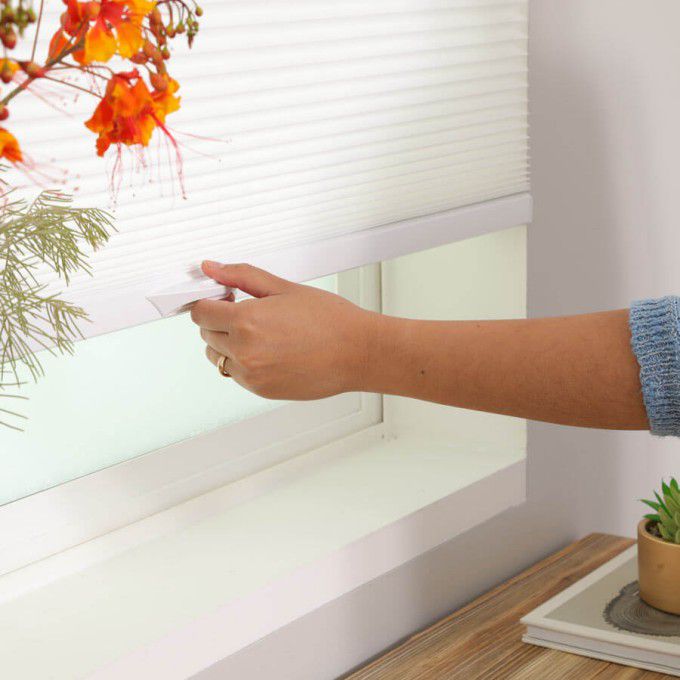 FAQs: How to Buy Blinds Online
These are the questions customers just like you ask us the most! Keep reading to make buying blinds online with Select Blinds Canada a perfect experience.
How do I get a quote?
You can enter your exact measurements and desired features and upgrade options onto any product page on our site and you'll get a price instantly.
How do I get started?
Visit our website
Browse our selection of blinds and shades
Order free samples if you would like to see actual swatches before making your final decision
Measure your windows
Place order
 How do I know what the colour will look like?
You can order up to 12 free samples of any of our products so that you can see the colours and feel the texture in your own home before you purchase.
How do I measure my windows?
Watch our Measuring Guide video for quick and easy tips and videos to make sure you measure your windows accurately.
What happens if I measured wrong?
Don't sweat it – we offer a Perfect Fit Guarantee. If you made a mistake, we'll help you remeasure and remake your blinds…for FREE!
How do I install my blinds?
Installing your own blinds is easy as 1,2,3. We will supply you with the installation guides and videos for your window treatments so that you can install each of your blinds in minutes. You can also get the Installation Guides and videos for all blinds on our website at any time.
I really, really don't want to measure and install myself. Do I have to?
We think you can do it. It's surprisingly simple to measure and install your own blinds. But if you still prefer to have the help of a pro, you can order Professional Measuring & Installation services under the Help Centre tab on our website.
What do I do if I still have questions?
We strive to make everything easy to find and understand, but we do offer a lot of choices. If you need help, you can reach our customer service team at 888-685-1735 (8 am to 8 pm EST, Monday to Friday). You can also start a Live Chat on our website or email us at service@selectblindscanada.ca.
What's the difference between room darkening and blackout?
Room darkening shades minimize most incoming light, while blackout material blocks 100% of natural light from coming into the room.
What's a privacy liner?
A privacy liner can be added to many of the light filtering products we have so you can add an extra layer of privacy without entirely blocking incoming light.
What's a blackout liner?
You can add a blackout liner to your blinds to get the style you want, while still enjoying the advantages of blackout shades – ideal for bedrooms, nurseries and home theatre rooms.
Do you offer Smart Blinds?
Yes, many of our motorized blinds and shades are compatible with Alexa, Google Home and more.
Can I upgrade to a Smart Blinds system after I've purchased?
If you have decided to upgrade your motorized shades to our Smart Blinds system after you've already installed your new blinds, we may be able to help. Contact our customer service team for details on your specific product.
I've ordered blinds. How can I track my order?
Most products ship in 5 to 10 business days, and we will provide you with a link to your own order tracking page when confirming your order by e-mail. This page will show where each of your products is in the production/shipping timeline. We will also email you tracking information once your order ships.
Do you have any other questions that you don't see answered here? Ask us in the comments below. We're always happy to help!