As of May 1, 2022, cords longer than 44 cm (or a 22 cm loop) will no longer be permitted in Canada. That means traditional faux wood blinds have had to undergo a few changes to ensure they're functional and above all, safe for you and your family. Read on to find out more about our tilt-only faux wood blinds and how they work.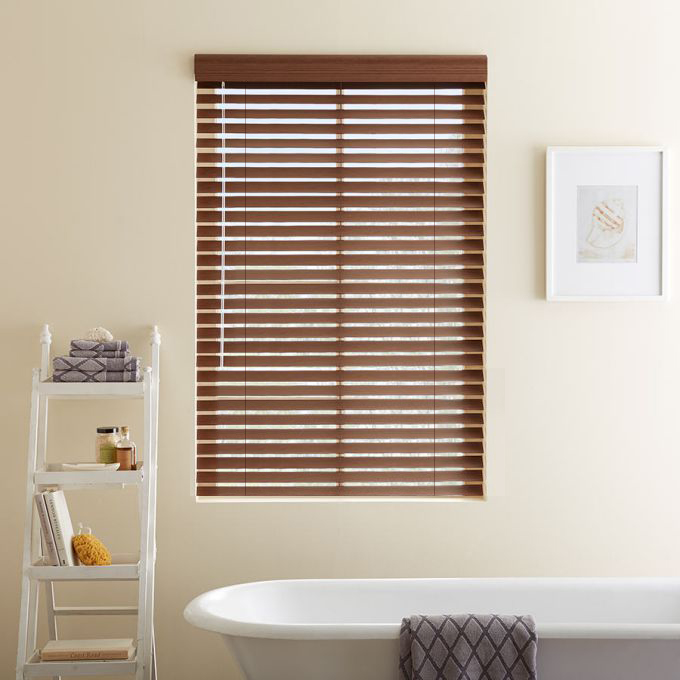 Why Did You Change Your Faux Wood Blinds?
New regulations have been put into place all across the window coverings industry in Canada. This doesn't only affect us but any retailer of blinds or shades in Canada. Shipments from overseas must also respect the new guidelines. Of course, safety is a priority for us so we revamped our existing faux wood blinds to ensure a safer, functional product for our customers.
What is Tilt-Only?
The tilt-only functionality makes the shades easy to control using the wand on the side, without any cords. The wand can be turned in either direction to tilt the slats in one direction or the other, allowing as little or as much light and privacy as you need. The tilt feature is very similar to the way our wood shutters work. The wooden slats can be angled any way you like, but the blinds can't be drawn all the way up. They must remain in the lowered position.
On the older models, the cord on the side could be pulled all the way to draw the blinds up to the top. This cord has been replaced with a wand system instead, which is why the blinds can only be tilted or angled.
What Hasn't Changed About Faux Wood Blinds?
Apart from the new and improved functionality, nothing about the design or quality of faux wood blinds has changed. They're still made of the same durable material that won't bend or warp over time, even in humid environments like the kitchen or bathroom. They're still a cinch to wipe clean with a damp cloth and they still offer the same fine finish as genuine wood. Faux wood blinds are an affordable and durable window covering option that can lend itself to nearly any home décor style.
Faux wood blinds also come in a range of colours, from the truest white to genuine wood stain hues. No matter what colour scheme you're working with, you're sure to find faux wood blinds that fit in just perfectly.
Are Tilt-Only Faux Wood Blinds Right for Me?
Tilt-only doesn't change the functionality of the slats, but it does mean you won't be able to draw the slats all the way up to completely expose your window. If you normally keep your blinds lowered and just like to adjust the slats as you need them, then the tilt-only feature will be perfect for you. If you do like drawing the blinds all the way up from time to time, then you may want to hold out until the fall of 2022 when we expect to receive some new faux wood options that may be more suitable to your needs.