Plantation shutters, also known as wood shutters, are definitely a more luxurious purchase when it comes to window treatments. It's not surprising that you may be wondering whether or not this high-end style will be in for years to come. If you're going to spend, you want to make sure your investment can stand the test of time, right? Read on to find out more about wood shutters and whether or not you can count on their style to last for a long time.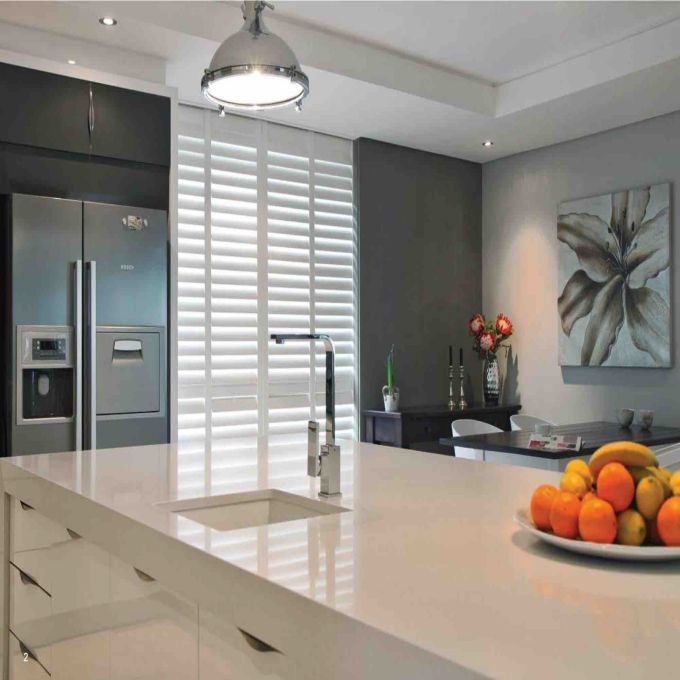 5 Reasons Plantation Shutters Won't Go Out of Style
Plantation shutters are very elegant and they're basically the gold standard when it comes to window coverings. They add value to your home and they're definitely a timeless classic. Here are just a few reasons why you definitely don't need to worry about plantation shutters going out of style any time soon.
1. They're Already a Classic
Generally speaking, new and trendy items come and go a little quicker but plantation shutters have already been a staple in window coverings for years. They're a classic design that is as practical as it is stylish. Plus, they're extremely durable. You can choose genuine wood for a classic look or even go for composite wood instead to get the same look and feel of wood, without the susceptibility to moisture damage. Wood shutters are great for the living room but you may want to consider composite wood for rooms that get lots of humidity like the kitchen or bathroom.
2. They Add Value to a Home
Because plantation shutters are so high quality, they can actually add value to your home. Your home may not sell $50K over asking because of your shutters, but the high-quality craftsmanship definitely means your money invested is money well spent. Shutters normally remain with the home because they don't just pop in and out like other window coverings. Wood and composite wood shutters can last for years.
3. They're Versatile
Plantation shutters come in natural wood colours and stains so they can match your window frames and doors, but they also come in white and ivory to blend in with a more modern aesthetic. If you love the look of plantation shutters but want to keep things neutral, you still can.
4. They're Elegant
Plantation shutters are very elegant and sophisticated. They have a timeless finish that won't be going out of style any time soon. They add so much warmth to a home while still maintaining a contemporary style that blends in so well with countless home décor styles. From farmhouse chic to modern décor, plantation shutters can weave seamlessly into the mix.
5. They're Super Functional
In addition to their fabulous style, plantation shutters are functional. They open and shut easily and can be adjusted to any degree you like for light and privacy control any time of the day. They're simple to use and they let in just as much or as little light as you need. No matter how styles may change, function will always be the most important element of window shade shopping.
Plantation shutters – or wood shutters – are sure to add a touch of elegance and style to any room in your home. If you were investing in these today, would you go for a natural wood stain or opt for white instead?