Measuring and installing your own window treatments is a cinch – even if you don't know the first thing about using a drill. But if you are renting an apartment and you aren't allowed to drill permanent holes anywhere, don't fret. You can still get the window treatments you love without making a single hole thanks to our No Tools Installation Headrail products. Keep reading to find out how they work!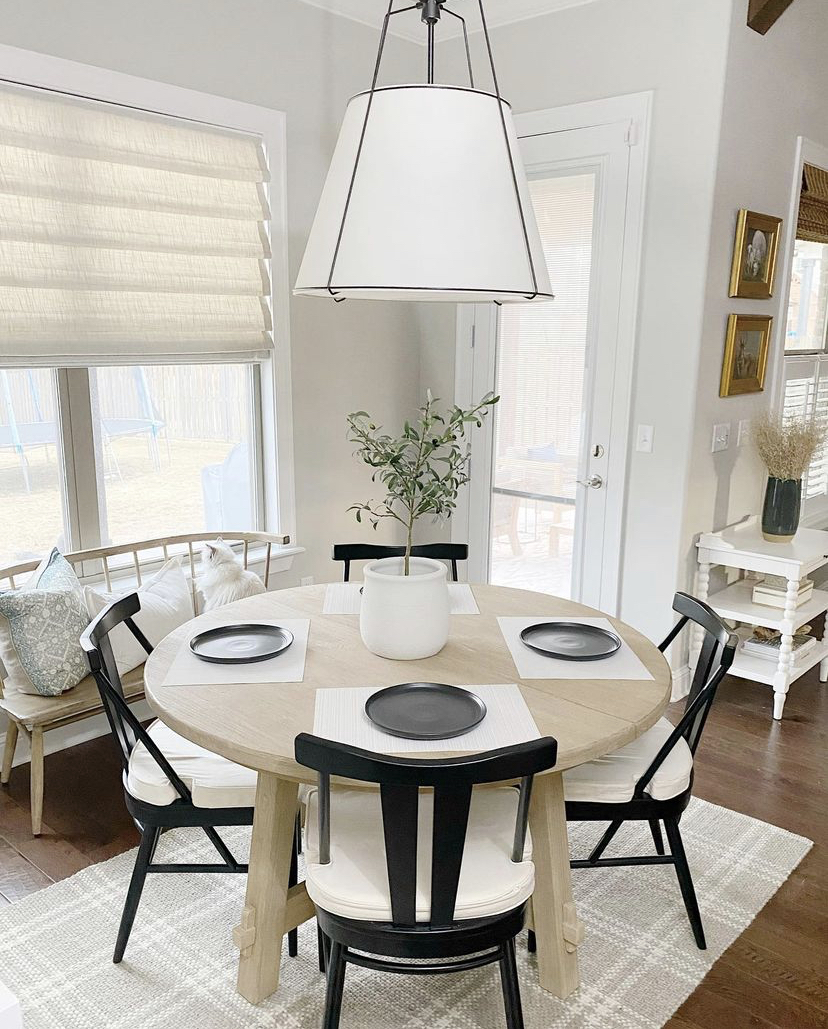 Credit: Our Vintage Nest
The Benefits of a No Tools Installation Headrail
There are several benefits and advantages to choosing our No Tools Installation tension headrails instead of traditional blinds or shades. Here is a quick peek at a few of those bonuses:
Perfect for renters: If you are a renter and aren't allowed to drill holes in your window frames, No Tools Installation Headrails can be a lifesaver. They are super simple to slide into place and the tension in the headrail keeps them securely in place.
Ideal for anyone without a drill: Even though our other products are a cinch to install, if you don't own a drill or know someone you can borrow one from, you may not want to purchase one to never use again. If you don't have one, you can simply opt for a tension headrail instead. This just makes something already simple even simpler!
Simplest and quickest installation: If you thought our traditional blinds were easy to install, these are even simpler. It can take a matter of minutes to install these without any dusty messes to clean up. If you're extra tight on time, you'll love the simplicity of these products.
Which Products Are Available with a No Tools Installation Headrail?
We are one of the only blinds and shades companies to offer these products at all. We offer a few of the basic options most of our customers love: Honeycomb Shades, Roller Shades, and Roman Shades. You can visit our No Tool Installations Headrail page to shop for your favourite fabrics, products, and finishes.
Are No Tools Installation Headrail Products Just as Durable?
Yes, our tension products are just as reliable as all of our other products. The same superior quality craftsmanship and luxurious materials are part of what make these products so great.
How to Shop for Window Treatments
Whether you're looking for traditional blinds and shades or our No Tools Installation ones, you should consider many of the same things before purchasing. Here are our tips for purchasing the best blinds for your home:
Choose a product based on your needs (light filtering, room darkening, or blackout).
Decide whether or not you need a privacy liner.
Choose the fabrics you like and order free samples first.
Watch our measuring guide to ensure you get accurate measurements and end up with a perfect fit.
When in doubt, ask! Our customer service team is always ready to answer your questions and help you make the right decisions.
Do you have any questions about our No Tools Installation Headrails? Ask us anything in the comments below!