No matter what home décor style you're working with, we have the blinds and shades you need to bring the whole look together. If you're looking for the right window treatment for your style, keep reading. Find out more about our recommendations for blinds for every home décor style.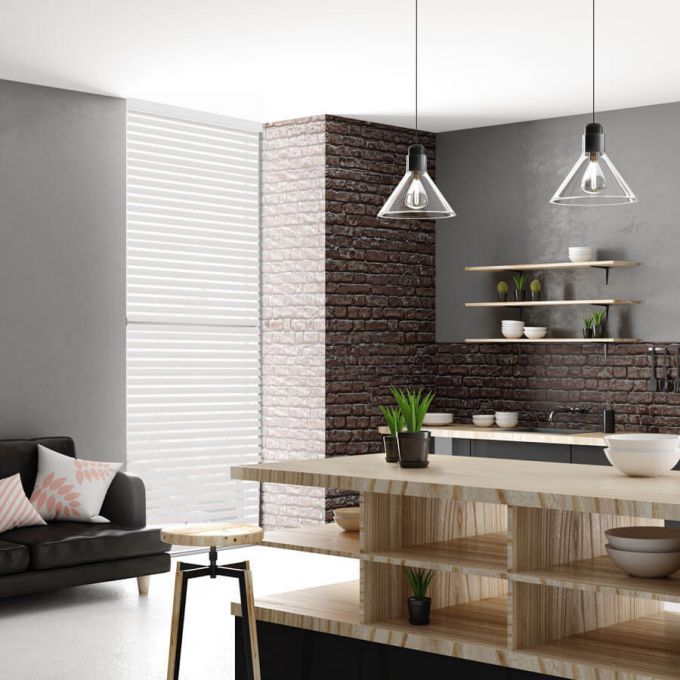 Blinds for Every Home Decor Style: Modern
If you are going for a modern look, you will definitely need window treatments that are sleek and chic. Roller shades are the perfect choice for an ultra-modern décor. They have a smooth, streamlined finish, and they come in so many luxurious fabric choices that you will have no trouble finding one to complement your décor. To make your roller shades even more modern, upgrade to a motorized or Smart Blinds lift system. This will ensure no cords will distract from your contemporary look. Plus, they will make operating them simpler and easier than ever before.
Sheer shades are also a great choice for modern décor. They are very stylish and trendy and also offer a chic, yet understated design. They blend in seamlessly and can add a touch more glam to any room. If you're looking to modernize your home with window treatments alone, sheer shades are a perfect choice. They're elegant, classy, and beautiful. The top blinds for every home decor style are the ones that encompass the style you're going for best.
Farmhouse Style
The farmhouse style is all over Pinterest these days – and we can see why! Farmhouse chic is a mix of warm, neutral décor with a hint of nature. Think green plants, wood finishing, and natural hues. Our woven wood shades are basically made to fit this amazing home décor style. They add an element of the great outdoors into your design, which can really help warm up any space in your home. The intricately woven materials add texture and depth to make your neutral space really pop.
Our bamboo shades can also be upgraded to a motorized lift system. You can also choose a top-down bottom-up lift system or a cordless one. These shades are easy to customize and come in a wide range of neutral tones to fit your colour scheme. You can also add a privacy or blackout liner to them if you want to maximize style without sacrificing your priorities.
Coastal Style
The coastal design is the closest we can get to a vacation these days so we're all for it! The idea of a design that makes you feel like you returned from a day at the beach – sand between your toes and all – we're here for it! Our Coastal Woven Shades are the most obvious fit. The texture works perfectly to bring the beach house vibe to life in any room.
But you can also turn to our Honeycomb shades collection for shades that can work for this look, too. The pleated design, luxury fabrics, and beachy colours can make it very simple to recreate a beach house look in your home. Add a few blue throw pillows and seaside accents and voilà!
Eclectic Style
To achieve an eclectic look, you will need to mix and match loads of different fabrics and textures to bring it all together. We personally love the idea of choosing a fabric blind and layering it with custom drapery. The layering effect adds way more texture to the room and the mixing of materials is perfect for a truly eclectic vibe. Don't be afraid to go with bold colours or fabrics to make your room pop. Just be sure to order your free samples first so you can see how your picks blend together first.
Minimalist Style
If you want to keep it simple, then you probably want simple shades, too. Solar shades and roller shades are a great choice for anyone looking for a minimalist window treatment. We also highly recommend our roman collection. A classic roman shade adds just a touch of elegance to a room while remaining muted and understated. Stick to neutral tones (we have tons!) to keep in line with your minimalist style.
Which home décor style do you like best? Which of our shades do you think would work best for your space?