The world of blinds and shades can be overwhelming. So many choices, so many uses – which ones are right for your needs? Before you make any selections, read this guide to understanding the uses behind some of our most popular window treatments.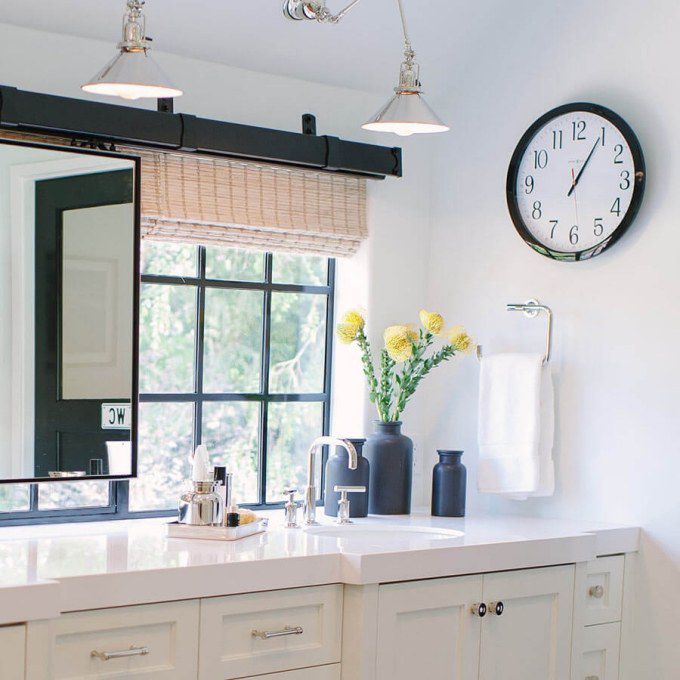 Different Types of Blinds
Different types of blinds and shades have varying purposes. Depending on the room you're putting them in, your style, your needs, and your budget, different types of blinds are suitable for each unique buyer's needs. Here's a closer look at some of the most popular types of blinds and shades we offer:
Honeycomb/Cellular Blinds
Honeycombs, or Cellulars, are ideal for insulating windows and reducing energy costs. Cellular blinds are available in both light filtering and blackout options so they work well in nearly any room. The cellular shape traps air inside and creates a barrier between the window and the room. This means heat won't escape in the winter and it won't come in during the summer months
They are available with several customizable features like cordless lift, top-down-bottom-up lift, dozens upon dozens of colours, various fabrics, and light filtering and blackout variations.
Roller Shades
Rollers are another very popular choice when it comes to window treatments. They are easy to install, easy to wipe clean, and available in so many different textures and colours that you will surely find one that fits your style. Rollers come in a variety of light filtering options so you can choose exactly how much light you want coming into the room. You can also choose blackout rollers for bedrooms and ensure a longer, more restful night's sleep.
Roller shades come with a cordless option as well as a motorization option. Paired with our brand-new NEO Smart Blinds Controller System, controlling your rollers shades is a cinch.
Solar Shades
Solars are a lot like Roller Shades, but these are specifically designed to cut the glare of the sun and block out UV rays. These are particularly useful in a room where the television or computer is hit with direct sunlight. This can make working or watching television a nuisance. Get rid of that glare and enjoy your devices to the fullest with Solar Shades.
Plus, these also come in a range of colours and light filtering options. You can also add the motorization feature or the Smart Blinds feature for added convenience.
Zebra Blinds and Sheer Shades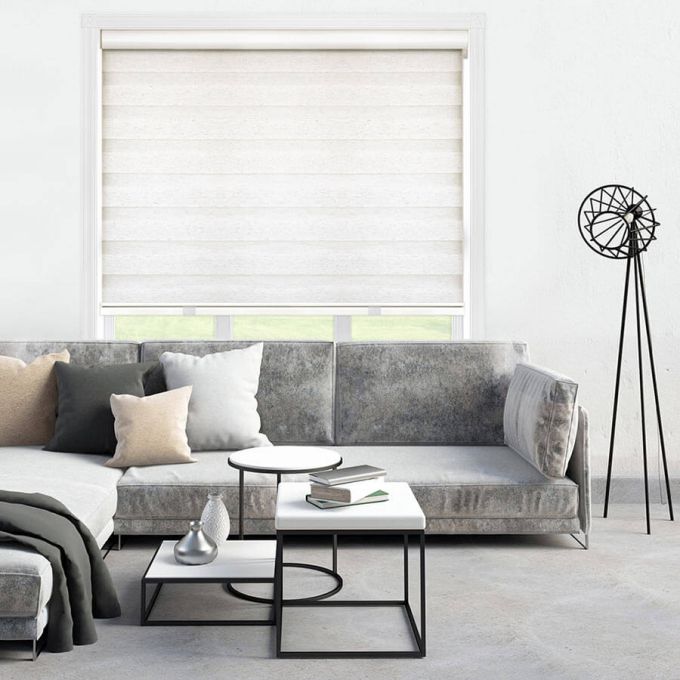 Zebras are always a hit when it comes to style, but they're also very practical. You can align the light filtering or blackout panels to increase privacy or keep them alternated to let in more light. You can enjoy the beauty of sheer shades without sacrificing privacy or blackout options. Choose from a multitude of colours and privacy options for the perfect fit for your room.
You can also opt for motorization with a remote or use voice-activation with our Smart Blinds feature. These high-quality blinds also come in a variety of materials to suit nearly any budget.
Woven/Bamboo Shades
This category of blinds hardly needs an introduction. Just one look and you can see exactly why these blinds are a designer-favourite. Bamboo blinds are among the trendiest. They are available in a wide range of textures and colours and they really bring a natural look and feel into any room. They automatically turn any room into something out of a page of an interior design magazine.
As most of our products, these are also highly customizable. You can add privacy or blackout liners and a choose cordless lift system.
Roman Shades
From a design perspective, Roman Shades are a top choice. They are a high-quality choice and can easily turn the window into the focal point of your room. If interior design isn't your forte, a set of Roman Shades are a stand-alone product that will do all the work for you.
You can add a blackout or privacy liner, and choose from a cordless, classic, or motorized lift system. Different types of blinds have varying style options but the Roman collection has it all: high-end fabrics, loads of colour choices, and a plethora of patterns and prints.
Wood and Faux Wood Blinds
Wood and Faux Wood Blinds are traditional blinds that you can certainly depend on. Genuine wood blinds are higher-end products that work well in rooms that don't get much humidity, like the living room or bedroom. Faux wood blinds are best for rooms like the kitchen as the amount of excess moisture produced won't damage them as it would damage real wood.
In addition to being super easy to install and use, they are ultra-simple to clean. They slip out and can be wiped down with a damp cloth. Faux wood material doesn't absorb heat or humidity and won't warp over time. They are among the most durable blinds on the market.
How to Shop for Blinds
The first thing we recommend for our clients is to order free samples first. This way you can see the textures and match the colours in real life before committing to your purchase. Once you have narrowed down your search, you can check our Measuring Guide to ensure you measure your windows correctly and add to cart!
Which blinds are your favourite? Any one of these on your wish list?