Choosing window treatments can be a challenge. You need to refine your choices by room, style, needs, and budget. To make it a little bit simpler, we've put together a few tips to keep in mind when it comes to choosing between different types of window shades. Read on to find out how to choose the right blinds for each window.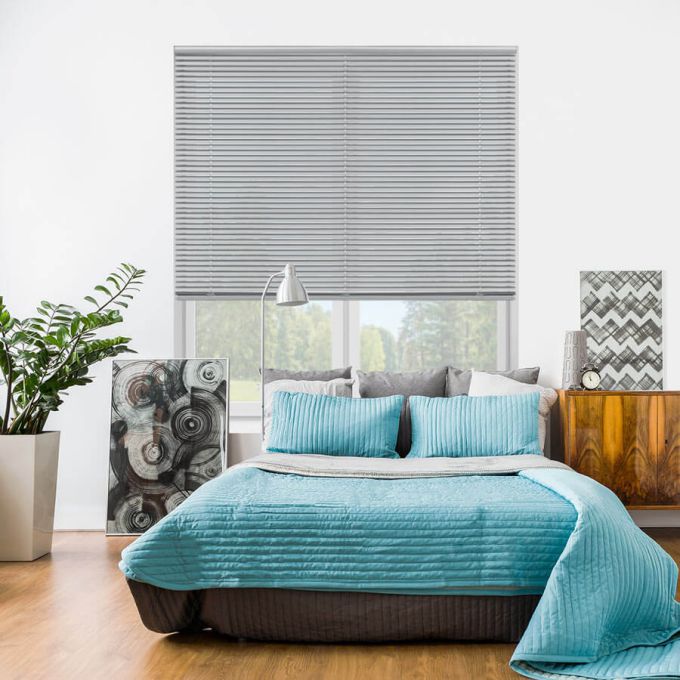 1. Motorized Window Shades
Of all the types of window shades out there, motorized shades are among the most popular. But where are they most useful? It's true that motorized shades work well just about anywhere. The sheer convenience of remote-control blinds – or even better, NEO Smart Blinds – is definitely a nice perk.
But they actually come in the handiest in rooms with extra tall windows. Very often, those windows that span two levels are either left wide open or are covered with shades that never open. To be able to maximize the light in the day and get privacy in the evening, motorization is the way to go.
2. Faux Wood Blinds
Faux Wood Blinds are a popular choice. They're affordable, available in several colour choices, and are among the most durable shades you can get. They are particularly useful in the kitchen and bathroom. They don't absorb moisture like genuine wood so they don't warp over time. They're also very easy to clean so the dirt and grime that's produced when cooking is easily wiped away.
3. Blackout Shades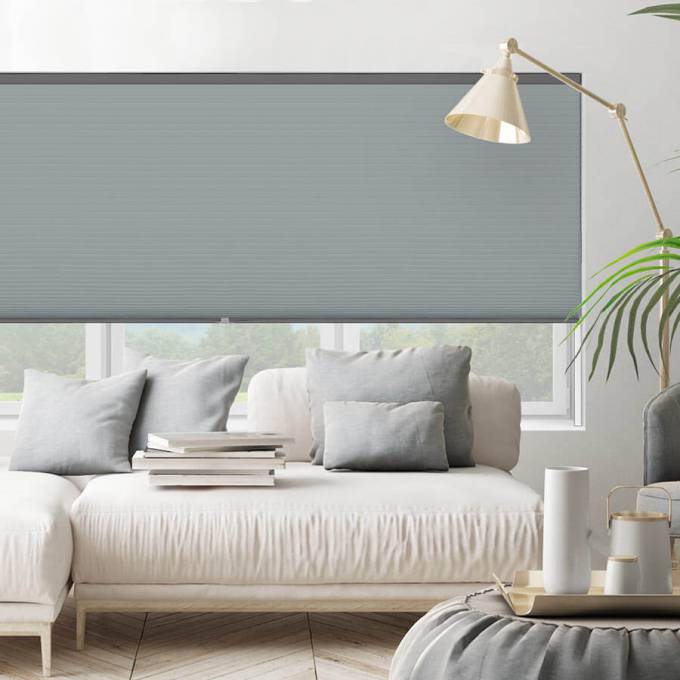 Blackout shades are the types of window shades you want if you need total and complete darkness to sleep well. (They also work really well for in-home cinema rooms.) If you want to ensure a good night's rest, don't even think about getting anything other than blackout. These will ensure not a stitch of light peeks through in the early morning. If you work nights and need to sleep during daylight hours, blackout shades will be an investment you won't regret.
Though they can work anywhere, you may want to avoid blackout shades in rooms like the living room. Unless you don't mind rolling them up completely to get some daylight in. If you prefer some light filtering in through the shades, then save the blackouts for the bedroom.
4. Shades for Extra Wide Windows
Large bay windows or any windows with extra-large widths can be difficult to find window treatments for. Luckily, we specialize in custom window treatments so we can outfit nearly any window your home has. Our suggestion when it comes to extra wide windows? Look for products that are either lightweight or that offer the option to have two blinds on one headrail. This will mean there is less weight on each blind.
The heavier the whole blind or shade is, the more risk there is to damage the window treatments over time. Choosing two blinds on one headrail or some very lightweight materials will allow you to get a longer lifespan out of your investment.
5. Wood Shutters
Wood Shutters are among the most luxurious window treatments you can get. While they do come with a heftier price tag, they also offer curb appeal, unparalleled quality, and the ability to last decades. What you need to know about wood shutters is that they are durable, top-quality window treatments. They do cost more, but you are getting incredible value for that cost.
If you're looking to redecorate a room and want to invest in making that room the statement room of your home (like the living room), wood shutters are the right choice.
Do you have any questions about which types of window shades are right for your needs? Ask us in the comments below. We're always happy to help!