Have you been on Pinterest or Instagram looking for home décor inspo lately? Then you know farmhouse style décor is among one of the most popular interior design trends of the moment. We love the farmhouse style look, from the cozy-chic accents to the natural finishes and intricate patterns and prints. Keep reading to find out how to nail the look for your window coverings with these farmhouse style blinds ideas.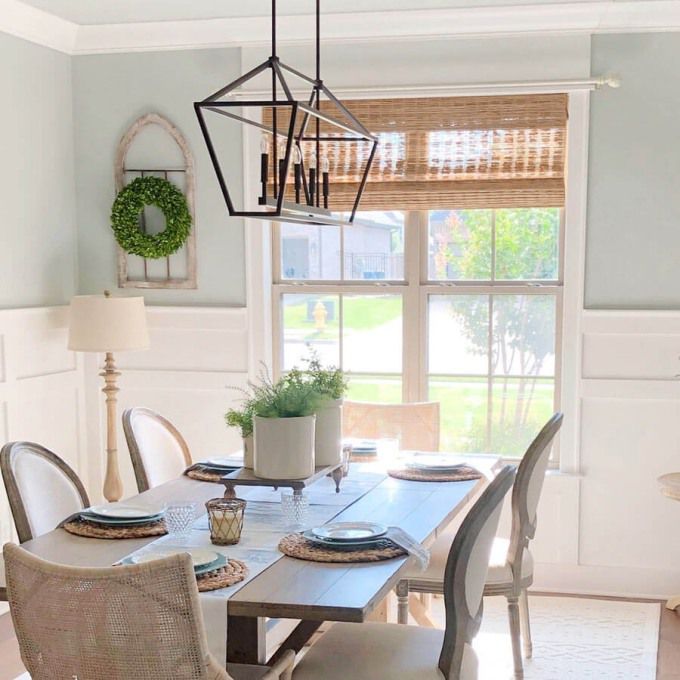 Photo Credit: @ourvintagenest/Instagram
How can you decorate a farm window?
There are loads of ways to decorate a farmhouse window. The idea is to go for something that looks whimsical and elegant while remaining simple and classic. In terms of farmhouse style blinds ideas, our Classic Light Filtering Roman Shades top the list. You should consider opting for a white or off-white shade to keep the room bright if possible. We also highly recommend selecting the Soft Fold style. The gathered material is very much in line with this trend.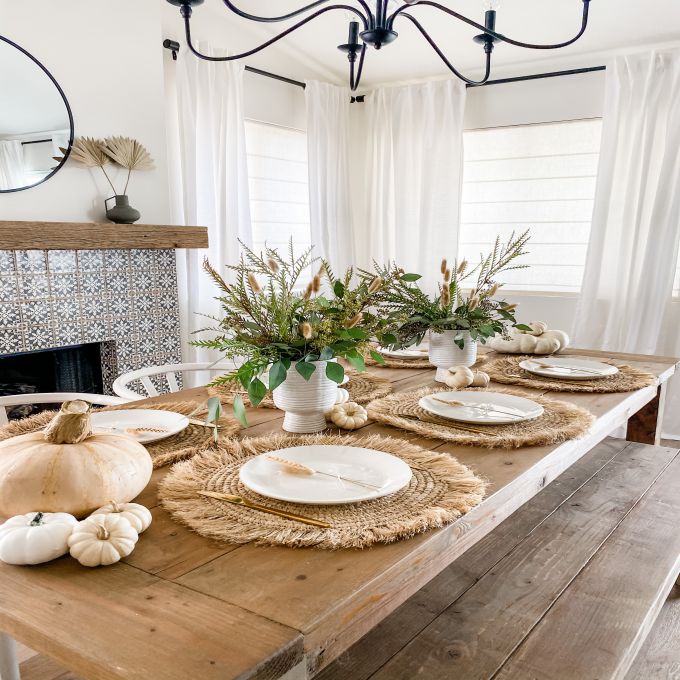 Photo Credit: @hagit_taylor\instagram
How Do You Dress a Small Cottage Window?
If you're working with a very small window, you may want to try a more elaborate material, like woven shades. The natural finish of bamboo blinds blends in seamlessly with the farmhouse design. Plus, bamboo shades are so striking, that they can really make even the tiniest of windows look much grander.
How Do I Make My Bamboo Blinds More Private?
Bamboo blinds are beautiful and are naturally light-filtering. You may want to increase the light in the day but would prefer to have total privacy in the evening. This is really easy to do by adding a privacy or blackout liner to your product. The liner will prevent unwanted light from getting in or simply provide more privacy from the outside. This is just one of the customization features you can get with bamboo and other shades.
How Do You Decorate Vintage Windows?
The farmhouse style blinds ideas are a sure way to nail that designer-inspired look. But it doesn't end there. If you've had to replace your windows because they were too old before adding your new farmhouse style window treatments, don't toss those vintage window frames away. When it comes to farmhouse style, those vintage window frames could be the ultimate décor accent.
You can use them as room dividers, wall décor, or even as oversized photo frames. The best part? They won't cost you a cent and the natural wear and tear only add to their charm.
Beginning You Farmhouse Style DIY Project
No matter where you are set to begin, we highly recommend starting with free samples. We offer samples of all of our products so you can see the textures and colours in person. Try to get your hands on as many samples as you can, including paint samples, fabric, wallpaper, tiles, countertops, cabinetry, or anything else you will be revamping in your project. The key to a successful DIY is matching your samples beforehand to make sure you're starting off on the right foot.