Custom window treatments are cut and measured specifically to your window size. This is especially useful for windows that aren't standard sizes. Find out what custom window treatments are all about, what they offer, and of course, how much do custom window treatments cost?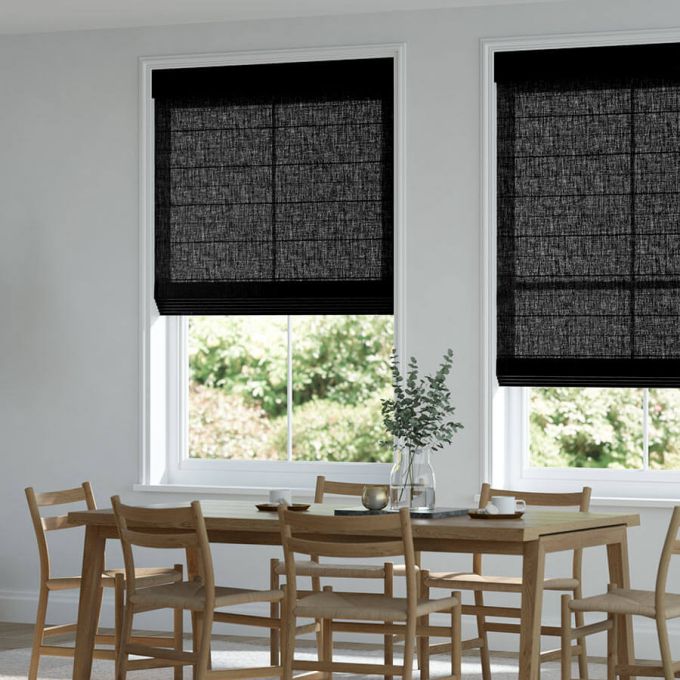 What Are the Advantages of Custom Window Blinds?
There are a few reasons custom window treatments are the right choice when it comes to shopping for window coverings. Here are just a few to keep in mind:
Custom Colour and Fabric Choices
There are so many colours, fabrics, textures and prints to choose from, that you can find something to match any décor style with custom window treatments. Standard window treatments can't be nearly as inclusive. If you're looking for style, modern finishes, and the perfect colour match for your room, custom window coverings are the way to go. Here are a few reasons custom window coverings are a great choice:
Custom Sizes
Windows are often not an exact standard size. They can vary widely so it's tough to find a pre-made product to fit right in. You may have to cut down an existing product to make it fit, which can either damage the product or make it look slightly off-centre. Custom window treatments are made to your specific window sizes so you get a perfect fit every time. We actually guarantee it!
Top Quality Products
We have varying products to fit every style and every budget. You can find the right one for your needs and be sure the quality is unparalleled.
It's Easy as 1-2-3
If you're worried ordering custom window treatments will be difficult to do, don't fret. Our entire business revolves around helping our customers DIY their windows in no time. We can help you measure, answer your questions about our products, and even help you order. Call us anytime for help. One of your amazing customer service agents will be happy to help you find the perfect product.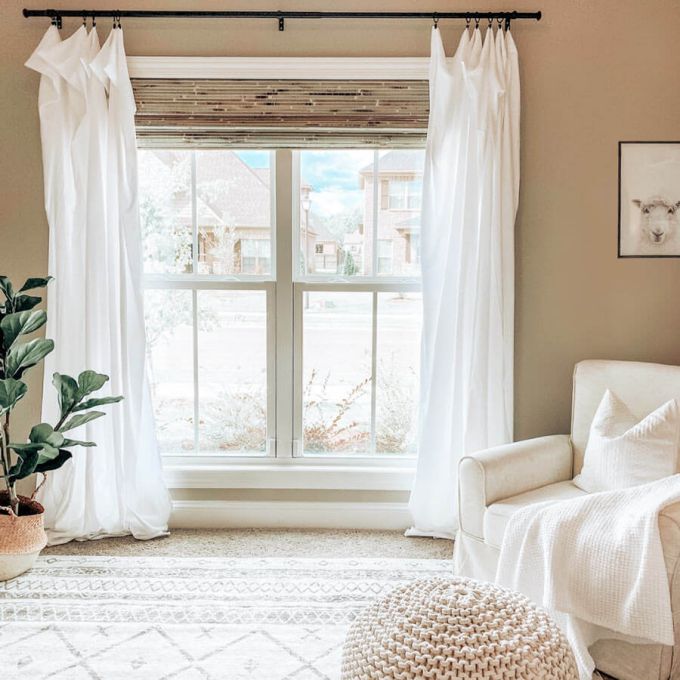 Photo credit: @thedeverhomestead/instagram
How Long Do Custom Blinds Take?
Custom blinds and shades have varying production times, but generally, most of our products have a production time of about seven to 10 days or less. Very often, they are shipped and delivered sooner than projected. At the moment, due to Covid, there may be some more delays than usual, but custom doesn't mean you have to wait around for six months to get your products.
Are Custom Blinds Expensive?
Custom blinds and shades don't cost any more than standard pre-made blinds or shades. We offer a Best Price Promise and allow you to customize your products according to your budget and your needs. You can choose to add more upgrades – or not! It's entirely up to you, giving you control over how much you spend on your custom window treatments.
What Are the Most Popular Window Blinds?
Here are a few of the most popular window blinds on the market right now:
Honeycomb Shades: These are energy-efficient window coverings that can help reduce your energy costs all year round.
Roller Shades & Solar Shades: From light filtering to blackout to UV protection, our family of rollers are among the most popular window coverings on the market. They come in so many colour and fabric choices that you won't have any trouble finding the right one for your room. Plus, you can add the motorization option to these for maximum convenience.
Zebra Blinds & Sheer Shades: These are also a popular category on the market. Our zebras and sheers are fairly-priced and the quality is top-notch. You can choose from various colours and lift systems, including motorization.
Woven/Bamboo Shades: These are a gorgeous interior designer-favourite and we can see why. They have a natural-looking finish and a wide range of colours and styles. You can also choose from different types of woven materials to suit your budget and your needs.
Roman Shades: Definitely an elegant choice, Roman Shades are undeniably stunning. We offer so many colours, patterns and fabrics that you are sure to find your perfect match.
Are Custom Curtains Worth It?
Considering the quality of our products and our Best Price Promise, yes, custom window coverings are definitely worth it. Replacing your window coverings is a quick and affordable way to refresh your home. Plus, custom means you are getting exactly what you want and something that fits your style and budget perfectly.
Do you have any questions when it comes to window coverings? Ask us in the comments below. We're always happy to help.