Choosing new window blinds or shades for your home is a big decision. We can help you make the right one. Read more to find out how to go about choosing the right window treatments and to learn how to determine which blinds are best for your needs.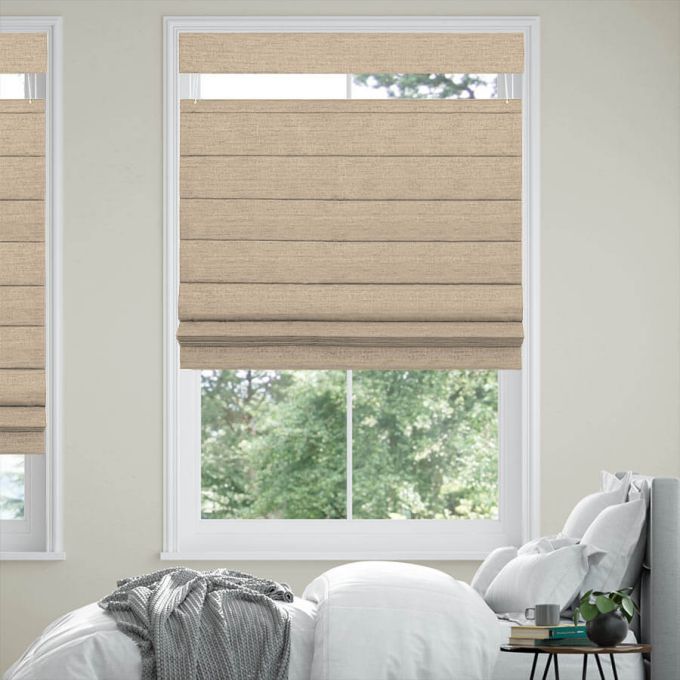 How Do I Choose the Right Blinds?
The first step to choosing the right blinds is to evaluate your needs in a given room. Do you want light filtering through? Do you need total blackout for a better night's rest? The key to choosing the right product is finding the one that checks all your boxes. Here are some things to consider to help you narrow down the search:
Do you need something resistant to humidity? Faux wood is ideal for rooms like the bathroom or kitchen since it doesn't bend or warp due to excess humidity.
Do you need blackout? If the shades are for a bedroom, you may want complete darkness, versus the living room where you may want natural light.
Do you need to reduce energy costs? If you use a lot of heating in the winter or air conditioning in the summer in a specific room, you may want to insulate with honeycombs and cut your costs.
Do you need to block UV rays and cut the glare on your TV or computer screen? Solar shades are ideal for cutting UV rays and allowing you to see your devices without the sun's interference. This is usually ideal for home offices, living rooms, or cinema rooms.
What Types of Blinds Are Easiest to Clean?
Another important factor is maintenance. If simple cleaning is your number one concern, then you may really like Faux Wood Blinds or Vinyl Roller Shades. These surfaces are easy to wipe clean with a damp cloth and don't stain, bend or warp over time. Aluminum blinds and wood shutters also clean easily with a damp cloth.
Should All Blinds in a House Match?
This is a question we see a lot and the answer is simple: there is no one right way to decorate. In some ways, uniformity works, but it's definitely not a pre-requisite. Each room in your home may have a different style focus. Plus, each room serves a different function. It's best to choose your blinds based on your needs in each room instead. You may love zebra sheers for the living room but you can still choose blackout rollers for the bedroom. It is a good idea to stick to similar blinds or colours, but you don't need the exact same window treatment in every room.
Do You Need Both Blinds and Curtains?
This isn't something that has to be done, but it can be done and it can be very beautiful. You can choose show-stopping blinds, shades, or shutters. Layering with drapery is still an ongoing trend that works well with so many different interior design styles.
What Window Treatments Are Popular?
The most popular window treatments are honeycomb shades, roller shades, zebra shades, solar shades, and Roman shades. Faux wood blinds are also very popular. The idea is to find the right type of product for your room and your style.
Still not sure which products are right for you? Ask us your questions in the comments below and we'll help guide you in the right direction. You can also call us anytime to get more information and you can order free samples to see our products in person before you complete your order.