Imagine you had a super tiny space and had to turn that micro space into a trendy, chic, magazine-worthy interior design project. That's exactly what Sindy at Tanglewood Homes did last month. Keep reading to see how it turned out – and what she started out with.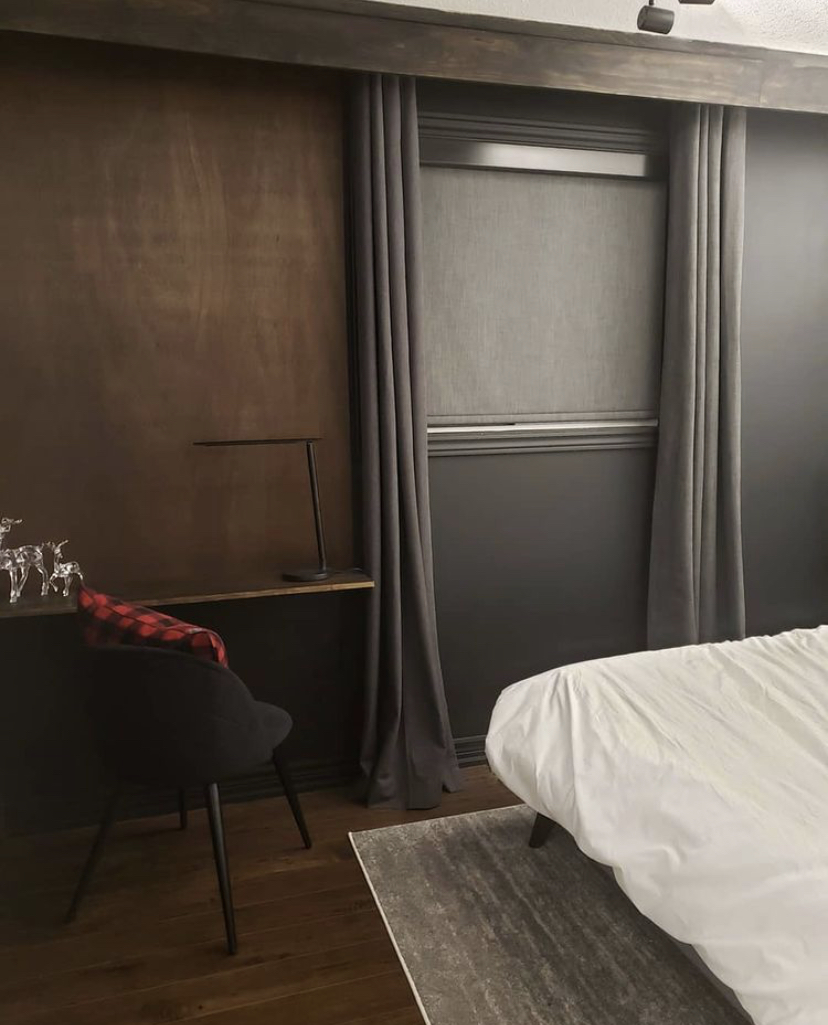 Photo credit: Tanglewood Homes
The Bedroom "Before"
Sindy took part in the One Room Challenge on Instagram and turned her son's teeny, tiny room around. She was starting with a small space, some blinds that were begging to be updated, and a tight deadline. As you can see below, the bedroom lacked style and was far from a DIY success project.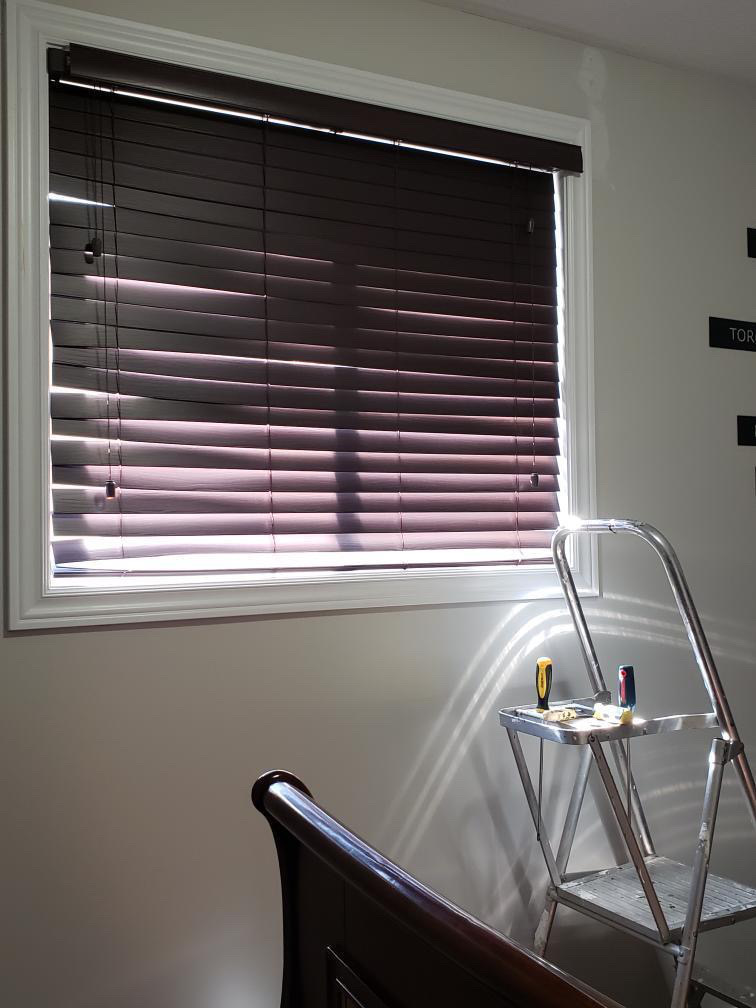 Photo credit: Tanglewood Homes
The DIY Process
The first thing Sindy did was settle on a very dark colour scheme. That's probably the most unconventional thing when it comes to a small room – but it worked! She opted for a floating desk and a wood valance over the windows. Then she added a bright white duvet cover, an understated mirror, and low-key wall décor. All of these simple accents offset the dark walls and shades.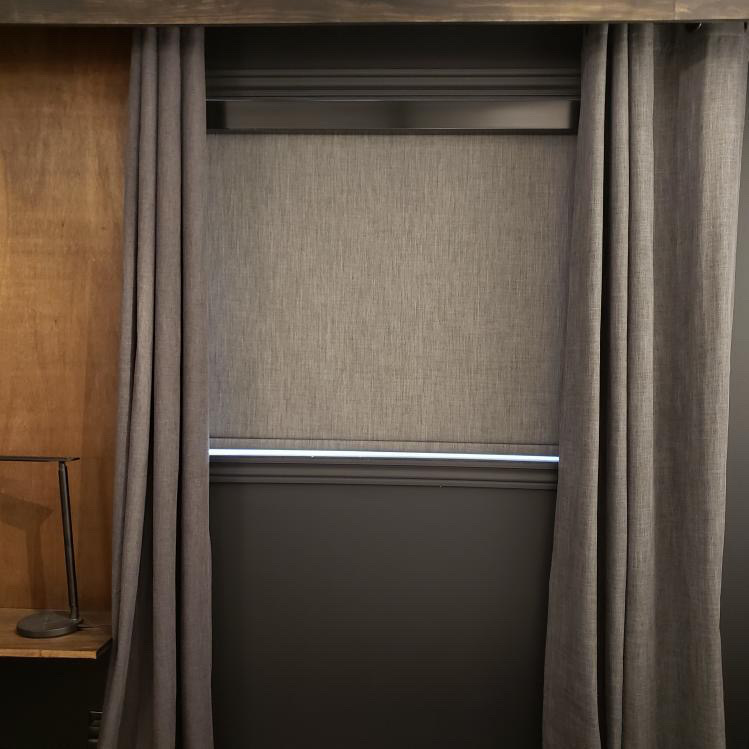 Photo credit: Tanglewood Homes
The Final DIY Bedroom Decor Project
While you may think that would simply make the space seem smaller, it didn't. The choice of our Motorized Premium Blackout Fabric Roller Shades in Spruce and a set of drapes built into the wall space really make the windows pop.
Personally, we also love the heavy-duty closet doors and the very simple floor-length mirror on the side of it. Sindy went for a hotel vibe with this room and we think it came together perfectly.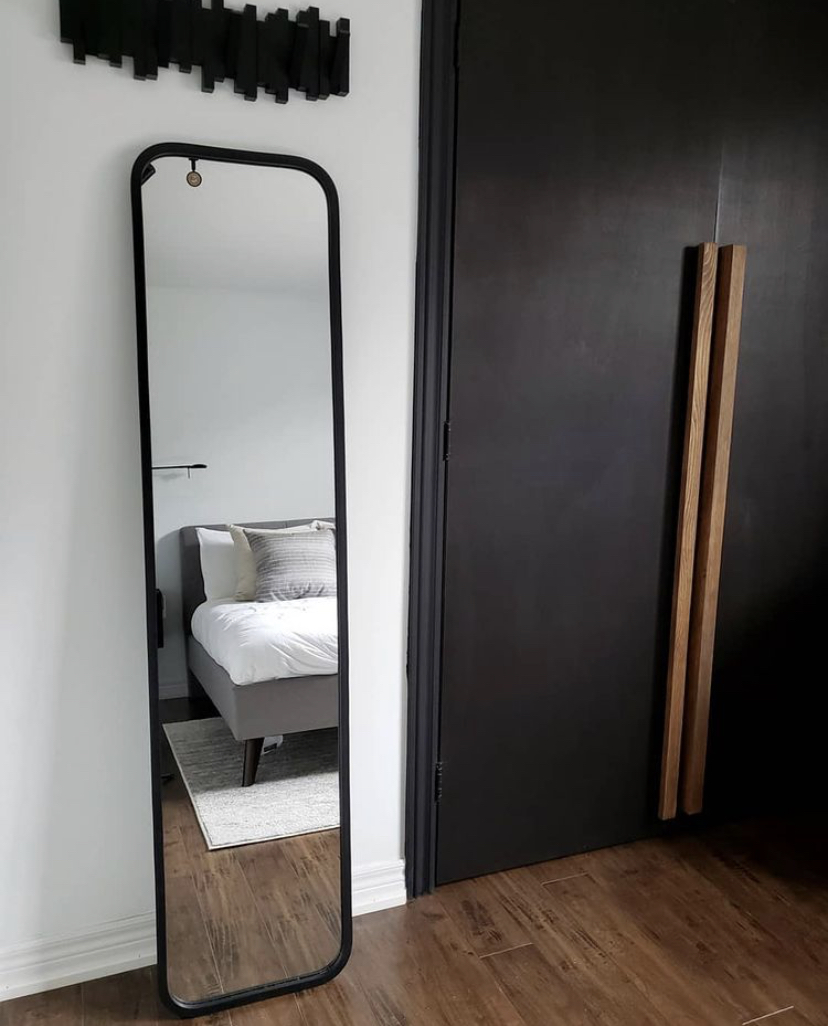 Photo credit: Tanglewood Homes
DIY Bedroom Decor Tips
If you're looking for DIY Bedroom Decor tips for your home project this year, here are a few tricks you can borrow from Sindy at Tanglewood Homes to achieve the perfect look:
Dare to be bold: There are no real rules when it comes to home décor. While some ideas work for some spaces, it doesn't mean you can't go against the grain sometimes and try something different. Explore, experiment, and have fun.
Order samples: Sindy ordered free samples of fabric to see how our shades would look in her room first – something we highly recommend. But don't stop there. Get samples of any fabrics or items you want to include and create a mood board before you get to work. This way, you can see how all of your choices look together before you commit.
Make functionality a priority: The look is important, of course, but your room still needs to be functional. The blackout shades blend well with the look but they also make it easier to sleep by blocking out the early morning light. The floating desk is gorgeous, but also convenient for a young student.
What do you think of Sindy's One Room Challenge turnout? Tell us what you think of this design project in the comments below.