If you live in a rental and can't drill holes into the window frames or if you don't have access to a drill, you'll be happy to know there's an alternative for you. To make DIY blinds installation even simpler, we offer a no-tools installation option for several of our products. Can you fit blinds without drilling? With Select Blinds Canada, you definitely can!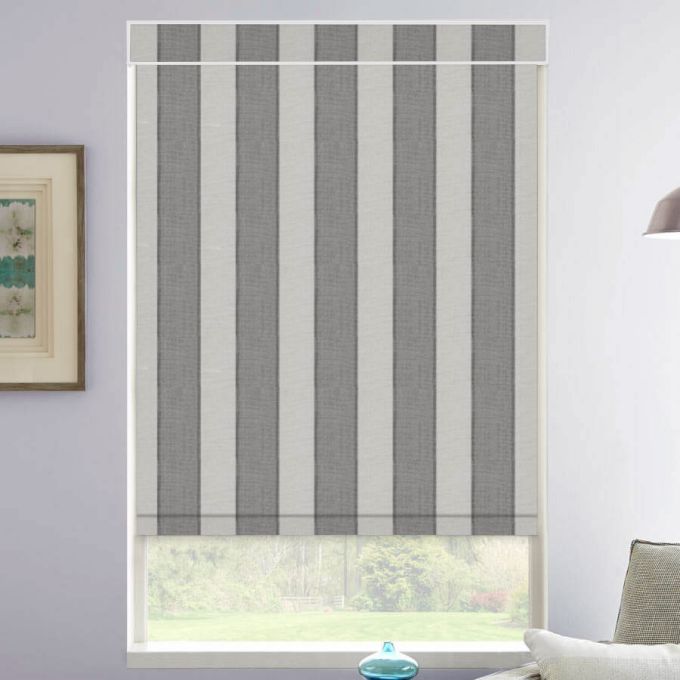 No-Tools Installation Headrail
Some of our products, including roman shades, rollers, and honeycombs can be purchased with a no-tools installation headrail upgrade. This means you won't need a drill or any screws to install anything. The headrail works with tension and is pushed into place. You can still get the same styles you love without damaging your window frame.

If you rent your home or apartment and aren't allowed to make any holes, then no-tools installation headrails are the way to go. You can easily fit blinds without drilling by choosing this upgrade option instead.
How to Install No-Tools Installation Headrails
To install your no-tools installation headrail, you can watch the video below for some tips.
You should also be sure to download the installation instructions for your specific product. Installation steps may vary by product so be sure to visit the installation guide and choose the right item. Follow each step as written and you should have your brand new blinds up in no time.
Are No-Tools Installation Headrails Just as Good?
The window treatment you're choosing, whether it's a roman shade, roller shade, or honeycomb shade, is exactly the same on both traditional headrails and no-tools installation headrails. There is no change to the fabric or functionality of the shade in any way. The only difference is that the headrail can be pushed into place and then pushes against the edges of the window frame to stay in place. They are very secure but they won't damage the window frame because there's no need to drill any holes. You can pop them in and out and take them with you when you leave your rental.
Can I Use No-Tools Installation Headrails Anywhere?
The only caveat to using the no-tools installation headrail is that the window treatment must be inside mounted. The headrail depends on the tension created by the window frame to hold the blind in place. If you don't have enough depth in your window frame for the product (you can check depth requirements on each product page), then you may not be able to use these. If you were hoping to go for an outside mount, you will need to drill and screw the blinds into place.
To upgrade to a no-tools installation headrail, you'll have to choose an inside mount. You will also need to measure carefully to ensure a perfect fit. If the blinds do not fit right, they won't stay in place. To be sure your measurements are taken correctly, visit our measuring guide. If you make a mistake, our Perfect Fit Guarantee will cover you. We'll help you remeasure and remake your blinds free of charge.
Do you have any questions about our no-tools installation products or any other window treatments? Ask us in the comments below.