Are you shopping around for some white window treatments? Easy, right? Well…not exactly. The first thing you'll notice when browsing white options is that there are loads of them – millions! Ok, ok, maybe not millions, but there are so many whites to choose from, that the decision isn't always that simple. Some whites have a cool undertone while others are warmer. These subtle details can make all the difference in how the white shades you've chosen fit into your home décor. To help you make your decision, here is a look at our best-selling white window treatments!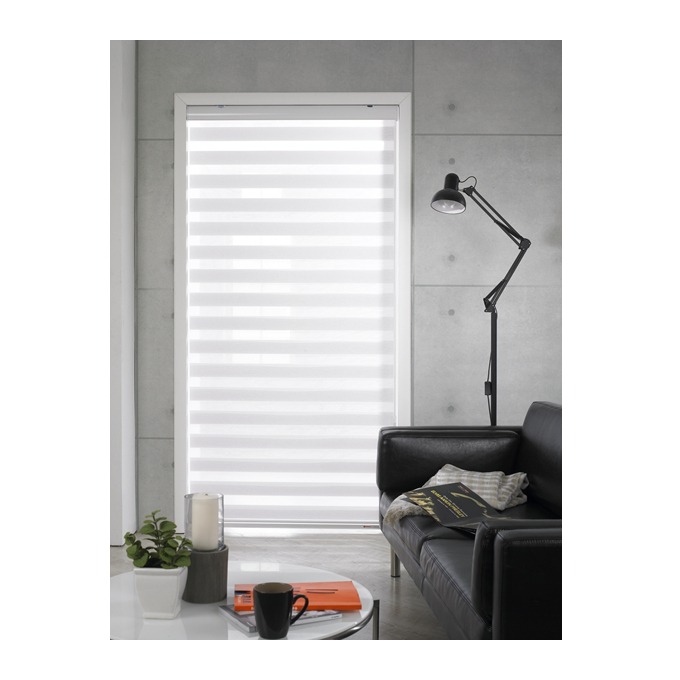 Why White?
White is certainly on trend right now when it comes to home décor, but white has always been a pretty popular choice when it comes to window treatments. White matches door frames and mouldings and very often, this is the simplest way to match your blinds to your room and maintain an understated look.
White is a timeless choice for window shades. No matter how home décor styles change over time, we can practically guarantee that white window treatments will remain a top choice for a long time. Let's find out which of our white options are our most popular whites in 2021 so far.
Whitest White
In our 2" Super Value Cordless Faux Wood Blinds, Whitest White has been the most popular seller. This is a cool tone white that is a really good match for standard white window frames. The other option is called Antique White. At first glance, you may think both are very similar, but Antique White has a warmed undertone and isn't a true white. It's not quite beige but does have a yellow undertone that suits neutral and warm-coloured living spaces. If you are looking for a true white, then Whitest White is the one you'll want.
Perfect White
For our Value Cordless Light Filtering Honeycomb Shades, Perfect White tops the sales charts around here. This colour is available in a few of our honeycomb shades and for this particular product, it is the only white available. But other honeycomb shades come in some other choices like Frosty White and Polar Bear. Perfect White is as close to a true, balanced white as possible. Our honeycomb buyers absolutely love this hue.
Ice White
The most popular colour choice with sheer shades category is some form of white, but Ice White is our top-seller for our 2" Value Light Filtering Sheer Shades. If you take a look at Ivory, Classic Ice, and Cool White on the screen of our 3" Value Light Filtering Sheer Shades page, you'll think these all look pretty similar – but don't be fooled! They have very different undertones making Ice White a cool white whereas as Cool White has a yellow-green undertone to it instead.
How Do I Choose the Right White?
We know what you're thinking – how could something seemingly so simple be this complex? Choosing the right white for your home décor project may be tough to do on the screen, but we promise there is a really easy way to do it. Start by ordering free samples. You need to see the colour and texture in person before you choose the right shade for you. We highly recommend taping all your options to the wall and leaving it there for a few days. Take a good look at them all several times and slowly eliminate the ones that don't quite fit.
If your room is full of rustic furniture and warm fabrics, you will want a warmer white. If you have lots of cool colours, you may want something more like true white. The best way to decide is to get your free samples and take your time in choosing the perfect colour.
Are you a fan of white window treatments? Which whites did you choose?