Matching blinds to a room is a big decision, as far as home décor decisions go. Should they match? Contrast? Keep reading to find out what we recommend when it comes to matching blinds to a room.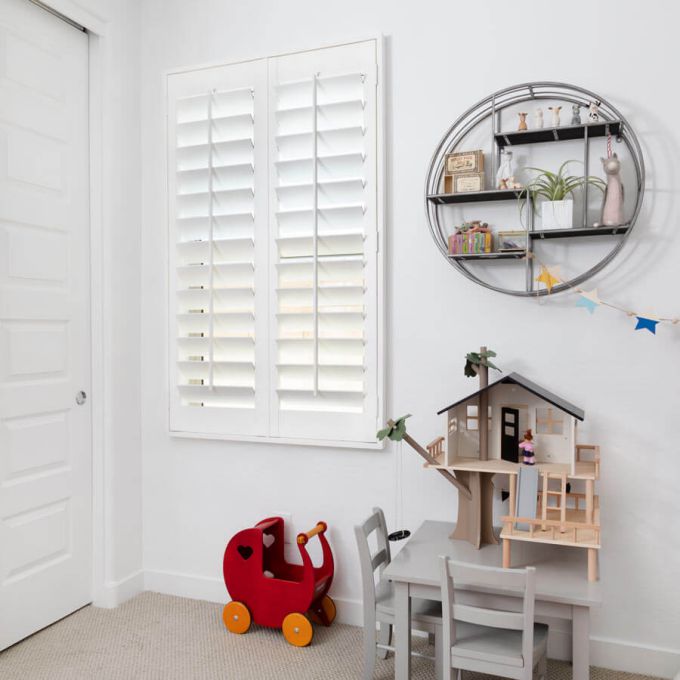 How Do You Match Blinds to a Room?
Blinds and shades can work as an understated accent or a show-stopping statement piece. The first thing you will need to do is decide what you want. Do you need window treatments to brighten up your space or is the room already decorated perfectly? Once you narrow that down, you'll have an easier time deciding between these options:
Match Blinds to the Window Trim or Moulding
This is a basic way of matching blinds to a room and it's pretty foolproof. In fact, you can't really go wrong with this. If you have dark mouldings or trim, stick to a dark blind or shade. If your trims are white, keep the window coverings white, as well.
Match Blinds to the Wall
If you want to contrast your trim with dark paint on the walls, considering opting for shades in the same colour as the wall. The trim or muddling will provide the break between them to make the window frame stand out and keep the whole wall from looking dull or monochromatic.
Go for an Accent Colour
If you have a neutral room with a hint of colour in a few décor pieces, consider choosing blinds or shades to match. This can really bring out the colour in your whole design project. Just be sure to keep it to a minimum. When it comes to an accent colour, the last thing you want is to overdo it. Remember, less is more.
Match Blinds to the Floors
This idea works really well so long as the walls are not the same colour, as well. If there I too much of one colour in the room, it can all blend together a little too much. But if your flooring is a lighter or darker tone than everything else, the matching shades will really bring the floors out even more. This is a great way to highlight both your window coverings and your luxurious flooring choice at the same time.
What Colour Blinds Should I Choose?
Choosing blinds can be tough. There are so many choices that it can be overwhelming. If you're not sure where to start, consider meeting with an interior designer for a nudge in the right direction. Designers like Tiffany Leigh Design can help you narrow down your choices and pick the right window coverings for your design project.
If a designer isn't in your budget, we recommend sticking to understated, neutral tones. You should also be sure to order some free samples of the products you like. This will make narrowing down your colours much simpler since you can see how they blend in with the room before you buy.
Should Blinds Match Wall Colour?
This will depend on your entire room design. If your walls contrast from your window trim and flooring, then matching the blinds to the walls can work very well. If everything is neutral-toned, you may want to choose a brighter shade instead to brighten up your windows.
Do you still have some questions about our custom window treatments? Need some design help? Ask us your questions in the comments below and we'd be happy to help!