It's no secret that bamboo shades are an interior designer favourite. From farmhouse style to coastal chic, bamboo shades are the perfect addition to so many home décor projects. As a statement piece, you'll want to maximize the lifespan of your product and keep them looking cleaner, longer. Here are our simple tips on how to clean bamboo shades.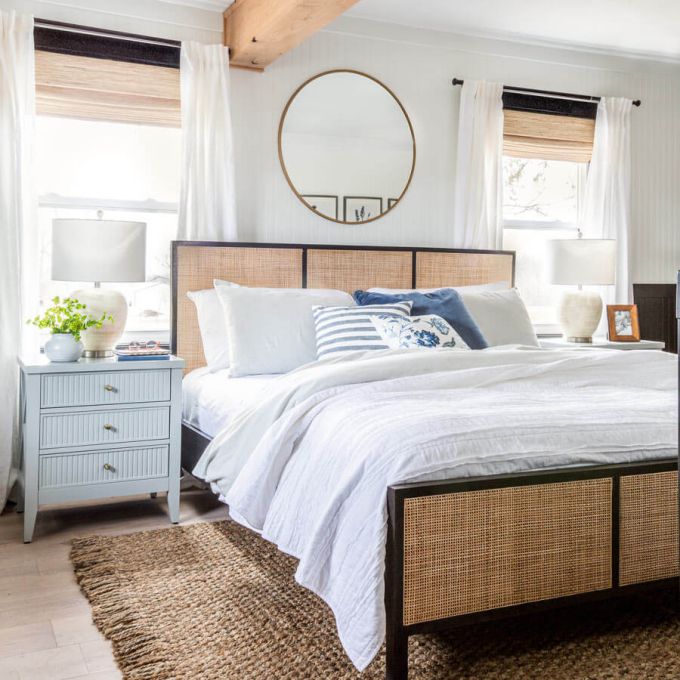 How Often Should I Clean My Bamboo Shades?
To avoid getting stuck with a thick layer of dust, you should lightly dust your bamboo shades every week with a feather duster, or dry microfibre cloth. If you can upkeep regular maintenance, your blinds will look cleaner and nicer longer. You can also use a vacuum with a gentle fabric attachment to get the dust off your shades. Just take care to be very gentle.
Depending on the type of bamboo shades you have, the fibres of the material can be easily damaged if you rub them too hard. The natural fibres can be easy to snag and pull. A gentle, regular dusting is plenty to keep your shades in good shape.
How Can I Keep My Bamboo Shades Looking New?
We all want our window treatments to last forever! The best way to get the maximum life out of your product – besides cleaning them – is to do your research before you buy them. For example, bamboo shades are made from real bamboo fabric. This means they are not ideal for a room that gets a ton of humidity, like a bathroom for example. The excess moisture could warp the material over time. Instead, put bamboo shades in a dry environment to ensure they last as long as possible.
Do Not Wash Bamboo Shades with Water
Since they're not super resistant to humidity and moisture, you should also avoid using a wet cloth to do your regular maintenance. As the shades absorb more and more water, they may become damaged over time.
Choose Edge Binding
If you can, select edge binding when purchasing your bamboo shades. It can help extend the life of your shades by preventing the natural fibre edges from unravelling over time. Especially when cleaning, edges are slightly more susceptible to snagging. Edge binding will hold the material together on the sides, prevent snags, and won't affect the look of your woven shades. You can choose a colour that's close to the colour of your shades to make it a seamless look.
Why Choose Bamboo Shades?
If you're still on the fence about which shades to choose, don't miss this blog post explaining more about bamboo shades and why they are such an amazing choice. Still have questions? Ask us in the comments below. We're always happy to help.