Measuring for your blinds can seem challenging but we promise, it's really quite simple. With our insider tips, we make sure all of our customers become instant window measuring experts. Read on to find out how you measure a window for blinds to ensure a perfect fit every time.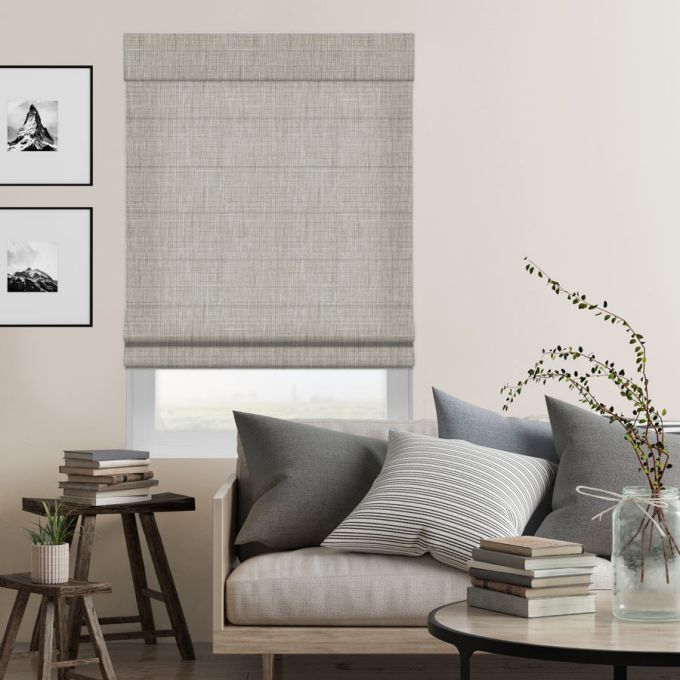 The Importance of Accurate Measurements
If your blind is outside mounted, you can add about two inches to your measurements on either side of your window frame as well as above and below it and you can round it up to the nearest inch or half-inch. But inside mount shades are less forgiving. For the blind to fit inside the frame perfectly, it requires very precise measurements. Measuring correctly is a critical part of ordering your own custom blinds, but we promise, it's easier than you think.
Tips to Measure a Window for Blinds
To ensure your window blinds fit perfectly, we recommend consulting our measuring guide for advice. Here is a rundown of our best tips for measuring a window for blinds.
Watch the Video
Before you get started on measuring, take a moment to watch this video to find out exactly what you need to know to measure your windows correctly. And yes, it's as simple as it looks.
Use Steel Measuring Tape
To make sure the measurements you get are correct, we highly recommend using a steel tape measure. This is much easier to do because the belt remains extended while you measure. The exact measurement you get is crucial for inside mount shades so this is a step you don't want to skip.
Measure to the Nearest 1/8"
You will have to round your measurements to the nearest 1/8" of an inch. For example, if your window measure 33-15/16" then your correct measurement is 33-7/8".
Read the Product Specifications First
In some cases, different blinds may need to be measured with different specs in mind. Be sure to read through the entire specifications section on the product page so you can get the correct measurements for your product.
Complete all the Measurements
You can download our measurement sheet and on it, you'll notice three measurements are needed for both height and width. The window may be narrower at the top than it is at the bottom. Even if it's a slight difference, it can affect how your blinds fit. It's best to take all the measurements so you're sure it's correct.
Measure Each Window
Even if your windows appear to be identical, they may be off by a fraction of an inch. If you measure only one window, your blinds may not fit well in the other frames. Measure each and every window precisely and label each measurement so you know which ones are for which window.
Do Not Measure Old Blinds
At the factory, we automatically deduct a fraction of an inch from your measurements to be certain the blinds fit right into your window frame. Your old blinds already have that deduction so if you provide those measurements, there will be another deduction and the shades may be too narrow or short for your window frame.
What Happens if it Doesn't Fit?
Though it doesn't happen often, some customers do measure incorrectly from time to time but we don't want you to worry about it. If your blinds don't fit, you'll be covered by our Perfect Fit Guarantee and we will remake your blinds for free! We'll even help you re-measure your windows correctly.
I Really Can't Do This Alone
Our business model is based on saving the customer money by cutting out the middle man who measures and installs for you. We know you can save lots of money by measuring and installing yourself. However, we also know some people have reduced mobility or simply don't have the time to do this and we completely understand. That's why we do offer our customers the chance to hire a professional in their area if they do need some help with both measuring and installing their new custom blinds.
At Select Blinds Canada, the goal is for our customers to get a perfectly customized product that they absolutely love at a price they can afford. We know window coverings are a big decision and it can be tough to narrow down your choices.
Our customer service team is always available to help you from A to Z. They can answer your questions about products, help you make the right selection, give you measuring tips, help you with installation advice, and of course, if something happens to go wrong, they can make it right.
Are you ready to measure your windows for blinds – your brand-new custom blinds, of course? What questions do you have about our process or products? Feel free to ask us in the comments below. We're always happy to help.