We're always up for a good DIY home project – especially when it includes stylish new window treatments! As the fall approaches, it's a good time to start thinking about winter-friendly products. Here are some of our favourite fall window treatment ideas for your DIY home decor project.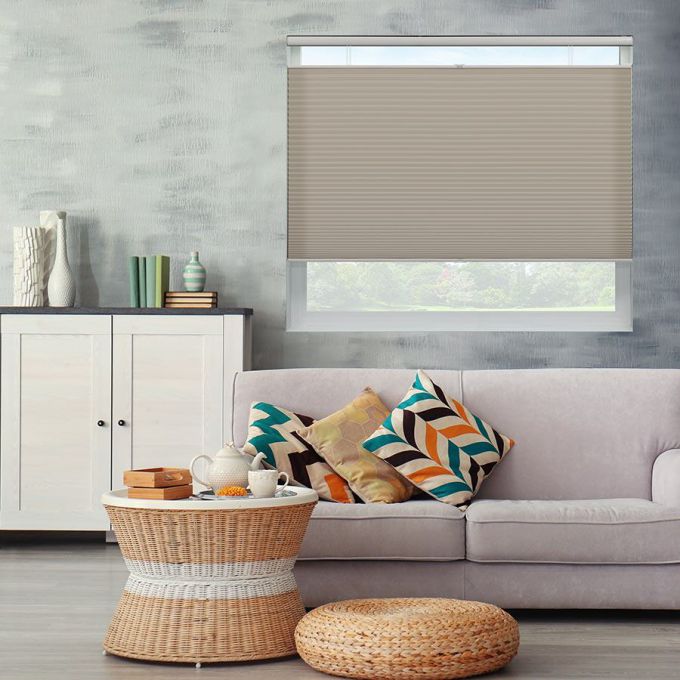 Fall Window Treatment Shopping
If you're looking to redecorate this fall, here is a closer look at some of the top trends for the Fall 2020 season for your DIY home project.
Energy-Efficient Shades
It won't be long before the temperatures drop below freezing. The electric bills can be through the roof in the dead of winter. Opting for energy-efficient window treatments is a choice that will save you money every winter.
Take our Double Cell Super Value Blackout Honeycomb Shades, for example. The honeycomb-shaped cells of these durable shades trap air inside them. This means they reduce heat transfer and keep the warm air in. Plus, they come in a wide range of colours. You can get the style and texture you want, without compromising on energy efficiency.
Plus, our Labour Day sale is on until September 9, 2020. You can take advantage by scoring these popular shades for less.
Woven Shades
According to Interior Design experts, woven shades (also known as Rattan Blinds) are a top pick for Fall 2020. The luxurious textures and natural finishes make them a must-have item for any home redecorating project. You can choose from a stylish, yet affordable option like our Value Cordless Woven Wood/Bamboo Shades. Or you can go for a more high-end finish and shop our Designer Island Woven Wood Shades.
Combination Window Treatments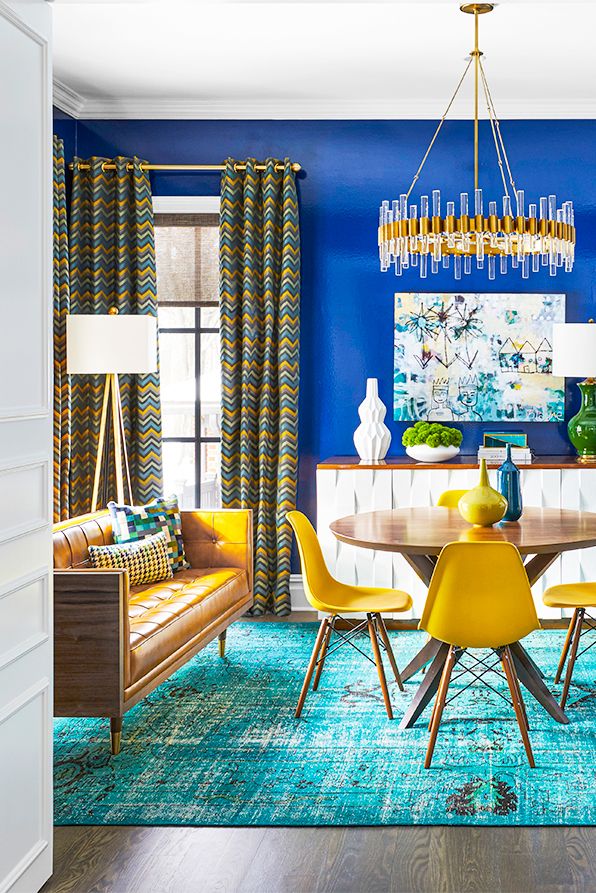 Photo Credit: Werner Straube / housebeautiful.com
Interior designers across the country are focusing heavily on combining both blinds and drapes together. The "Double Blinds" look can include any of your favourite choices. We absolutely adore this look that combines sheer Roman Shades with patterned Grommet Drapes.
Tips for Your Fall Home Decor Project
A home decor project can be a huge undertaking. Here are some tips to help you manage a successful DIY home project:
Get organized and make a list of ideas so you can shop room by room.
Set your budget first, shop later.
Ask yourself if your window treatment choice is practical for the room in question.
Order free samples before you commit.
Read our How to Measure and How to Install guides to minimize snags in your work.
Remember, our Labour Day sale is on today through September 9, 2020. Make the best of our awesome Labour Day steals and create the home decor project of your dreams, without going over budget.