A cozy window seat is such a beautiful addition to any home. It's an inviting space that adds character to the room but also provides functionality. Is there any better spot to snuggle up with a blanket and a good book? Decorating the perfect window seat includes choosing the right window treatments for your cozy nook. Here are some of the best blinds for window seats!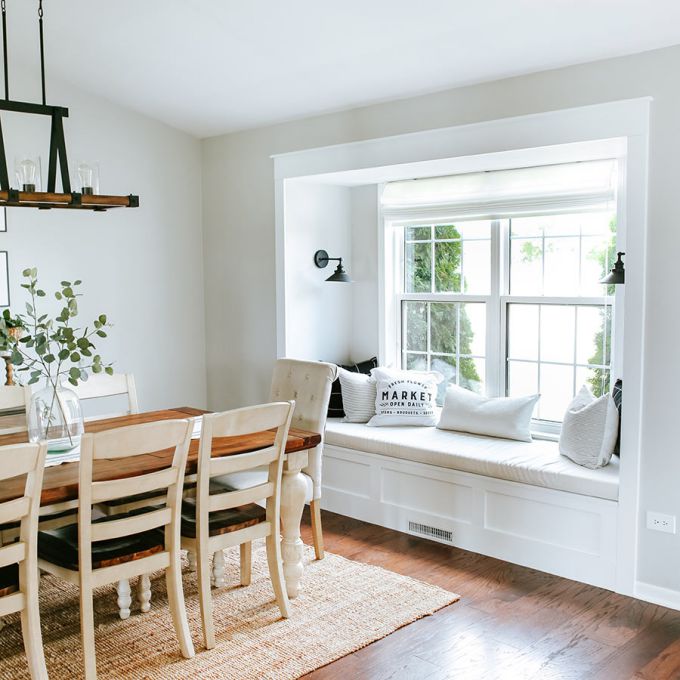 Photo Credit: Sammy on State Blog
1. Roman Shades
One of the best blinds for window seats is roman shades. They have an elegant appeal to them and they fit inside the window frame. It's a great way to get the sophistication of drapes without eating up any of the space. Roman shades are an interior designer's top choice and our Insta fam just loves this window treatment alongside a window bench.
They're also very practical. You can choose from light filtering or blackout and the colour and fabric options are practically endless. Finding the perfect roman shades for your window bench won't be a problem.
2. Solar Shades
Typically, this area gets excellent lighting and it can make a great spot for reading or even working from home. Of course, natural light brightens the space but it also allows glare to get in the way. Solar shades cut the glare and they even reduce heat and block harmful UV rays. This can make sitting on your window bench much more comfortable.
3. Honeycomb / Cellular Shades
Does your window bench look cozy but actually feel a little drafty? It can be difficult to enjoy the space if the weather outside affects the temperature. Our honeycomb shades have a unique cellular design that traps air inside. This can prevent outside air from getting in. They insulate the windows well so you can make the most of your cozy nook all year round. Plus, you'll save on your energy bills, too.
You can also choose our Two-Fabric Honeycomb Shades so you can switch from blackout to light filtering in a flash. You can adjust your light and privacy settings any time you like with these convenient, two-in-one shades.
4. Fabric Roller Shades
Roller shades are among the most practical on the market. For years, they have been a top choice of many consumers because they're sleek and functional. Fabric roller shades have a higher-end finish that will perfectly complement your window bench space. Choose from elegant and intricate fabrics in an array of colours. You can get the practicality you need without sacrificing style. Bonus: you can upgrade our Fabric Roller Shades to a motorized lift system for added convenience and luxury.
5. Woven Shades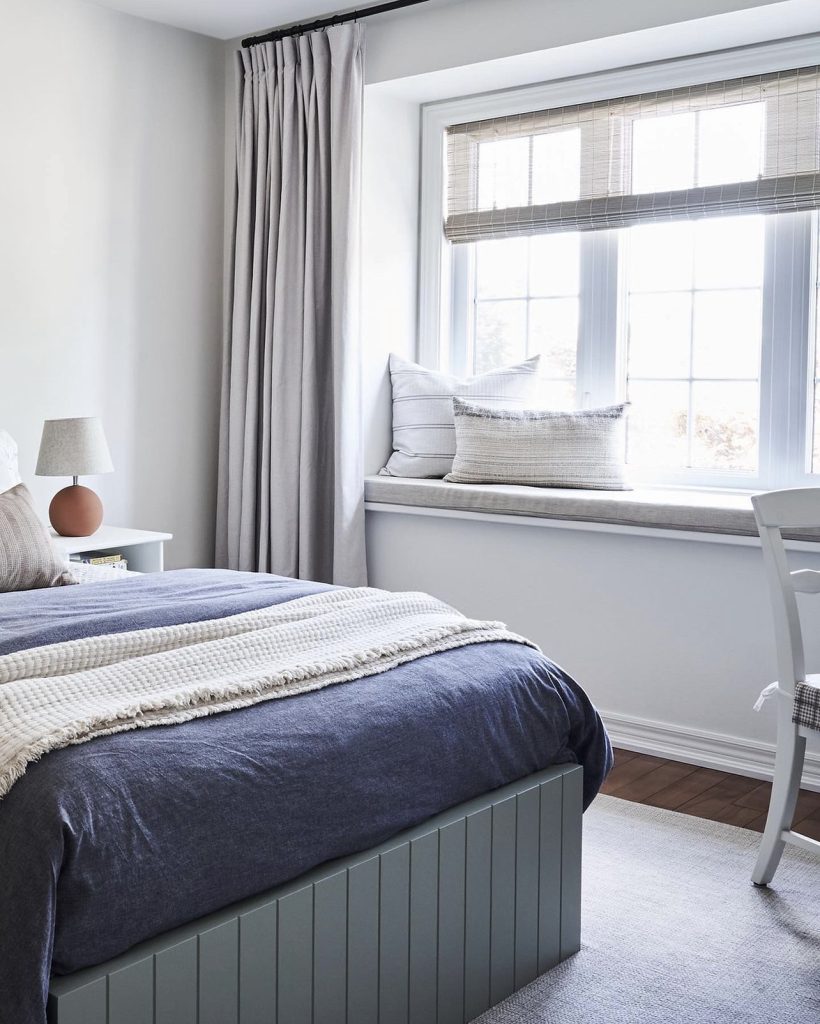 Photo credit: @kayladanielsinteriors
We love seeing bamboo/woven shades alongside a lovely window bench. They have a stylish finish, which makes them an interior designer's top choice. The colour selections and natural finishes add so much to any space. They add depth and texture, and give any room a warmer, more inviting ambiance. They can help make your window bench area even cozier while remaining positively chic.
Do you plan to add a window bench to your space? What are the window treatments you envision in this space? Have any questions for us? Comment below. We're always happy to help.