Roman shades are some of the most popular and they're one of our best sellers here at Select Blinds Canada. Though we do our best to offer you the lowest prices – it's our best promise! – we know that window treatments like these can still add up. So, the question most customers have when they're browsing is: are roman shades worth it? Read on to find out just why we think roman shades are definitely worth it!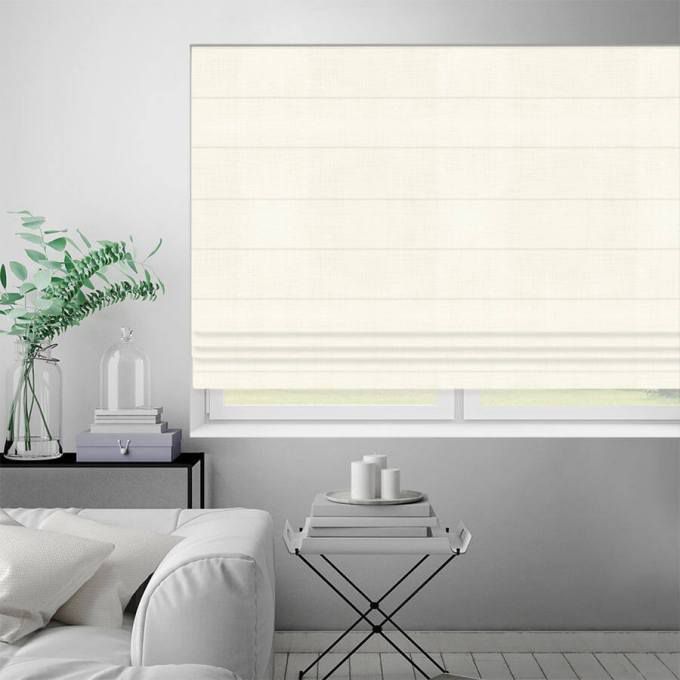 They're High Quality
The first thing to consider when evaluating the price of a product is the quality. Our exquisite fabrics are of superior quality, from our affordable roman shades to our most luxurious ones. If you want to be extra sure that the fabric you're ordering is of high quality, just order some free samples first. We know you'll fall in love with our range of roman fabrics immediately. In addition to the material, the entire window treatment is of the highest quality craftsmanship. We're so sure you'll love your shades that we offer a 100% customer satisfaction guarantee.
They're Stylish
This one is basically indisputable! We have the pleasure of working with tons of amazing Canadian interior designers and roman shades continue to be one of their favourite products across the board. The classic and elegant look of roman shades is absolutely timeless. Plus, they lend pretty well to a range of interior decor styles, all the way from modern farmhouse to Scandinavian-style.
They're Durable
When you're looking at your cart total, you want to be sure you're getting a quality item. Don't we all? And you should get the most out of every dollar you spend on anything. We're shoppers, too, and we understand how important this is. That's why sell high-quality goods. You can count on your roman shades to last for years to come. Plus, they won't go out of style and you won't tire of them anytime soon.
They're Versatile
One of the best parts of our roman shades is that they can work anywhere in the home. This is because you can easily customize them to a cordless or motorized lift, and even add a privacy or blackout liner. No matter what your window treatment needs are, you'll find what you're looking for in our collection of roman shades!
Use Them Wisely
Verdict: thanks to their high-quality craftsmanship, stylish finish, and luxurious fabrics, yes, roman shades are totally worth it. But there is one small caveat. Roman shades are fabric and they can stain just like any other fabric. To make sure your investment really is worth it, think about where you're placing them. Because they can stain, we don't recommend choosing romans for the kitchen or in a children's playroom. Try to keep your roman shades in less high traffic areas where they can be viewed but won't necessarily come into contact with lots of spills and messes.
You can find out how to clean your roman shades right here, but keep in mind that some stains just won't budge. If you really want to get the most out of your shades, always choose the right material for the room you're decorating. If you're not sure which window treatments you can turn to in each room, just reach out to us and ask. We're always happy to help!