With the state of our planet at the moment, it's no surprise many people and companies are striving to lead more eco-friendly lives. There are loads of ways you can save on energy around the house and reduce your carbon footprint. Read on to find out what you can do to make a more energy-efficient home.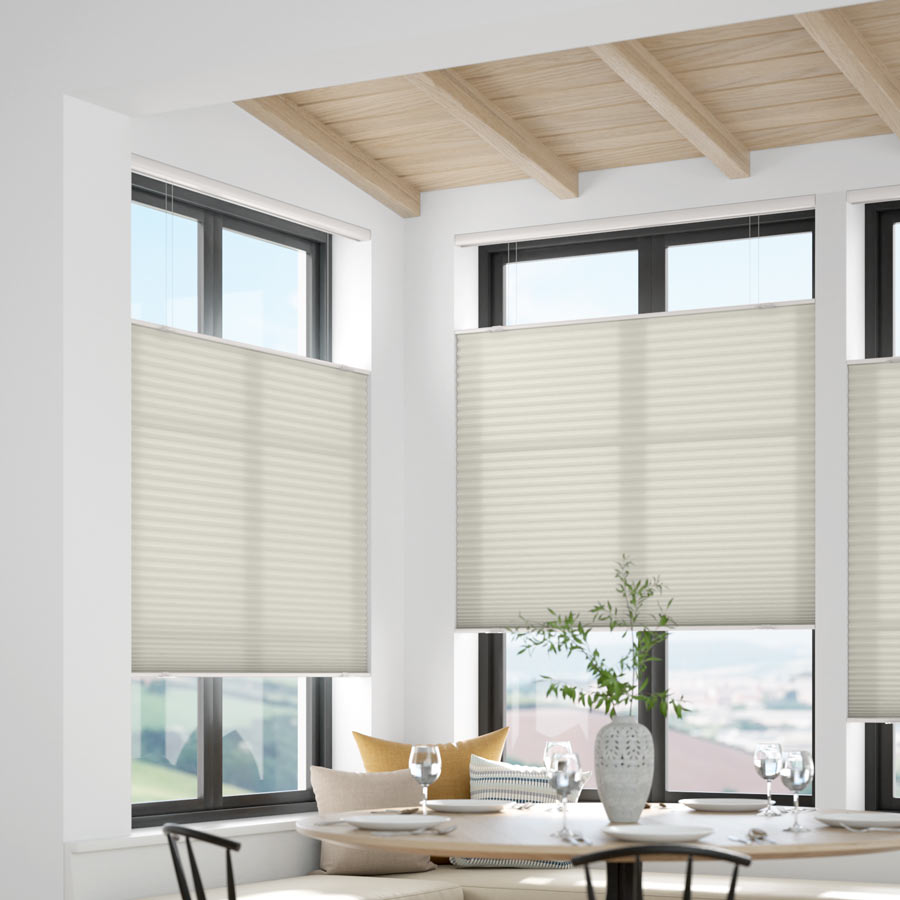 It Starts with Airtight Insulation
The first step in making your home more energy efficient is to ensure your home is airtight. This means ensuring insulation is up to code, doors shut properly, and the windows don't have any cracks around the frame, letting inside air out. The airtight seal keeps you from wasting energy. For example, it helps ensure the heat in your home doesn't escape, forcing you to heat the house even more.
Old windows can sometimes be where the loss of airtight seals begins. The cracks in the frame surrounding the window start to let air out, resulting in more energy usage. To help curb this problem, you can use our energy-efficient honeycomb shades. The cellular design helps lock in air. This will keep inside air from escaping and it also keeps outside air from getting in. This window treatment can help you save on energy costs all year round.
Make Your Home a Smart Home
Smart home applications can help conserve energy. For example, lights that turn on and off automatically or through voice activation cues can make it simple and easy for you to manage your electricity consumption. You'll never have to run around the house before bed checking for lights left on ever again.
You can also upgrade your motorized blinds to a smart blinds system. Our smart blinds systems pair with devices you already have like Amazon's Alexa and Google Play. You can use voice activation technology to open and shut your shades. If you're on vacation and left the blinds up, you can use an app on your phone to shut your shades and prevent excessive sunlight from overheating your home while you're away.
Smart home technology is a faster, simple, more convenient way to operate your home but it also helps minimize energy consumption and energy costs.
Look for Energy Efficient Appliances
Most of today's appliances are energy efficient but not all of them are. Be sure to look for an energy efficiency label or logo on the machine to ensure the appliance uses minimal energy. Old machines and appliances may use far more energy than modern ones. So, you may score a great deal on an old appliance, but your energy bills will drop with a more recent model instead.
Install Solar Panels
If you really want to further your every efficiency plan, adding solar panels to your roof or siding can be a great way to minimize energy costs and maximize natural energy. Solar panels can help power your entire home without the need for much electricity or natural gas. Of course, you'll need to do some research on how many panels will be needed to power a home the size of yours.
Have you considered making a move towards a more energy-efficient home and lifestyle? What are your tips for energy efficiency at home?