If you're shopping for blinds, you are likely shopping for something that is practical, functional, affordable, and of course, stylish! The look of your window treatments can set the tone for your entire space. Not sure where to begin? We can help. Read on to find out which are the most stylish blinds on the market right now, according to our customers.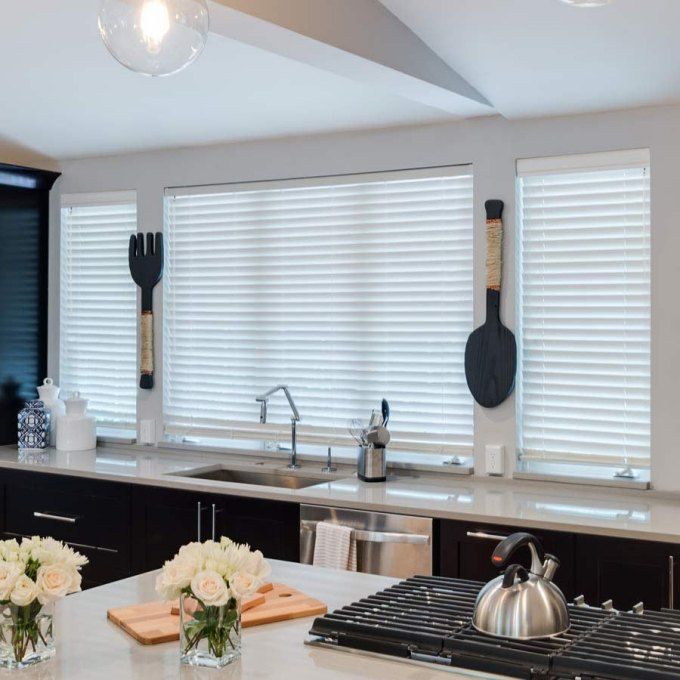 How to Shop for Blinds
While so many different types of blinds each have their own unique aesthetic appeal, you also need to shop for blinds that work for your space. They must be functional for the room. You may love roman shades, but if they are going into your kitchen, you may want to rethink it. They can be susceptible to stains in a kitchen. While looking out for the right style is an important part of choosing the perfect blinds for your home, you have to keep your checklist handy to ensure you get blinds that meet all of your needs.
That being said, let's dive into some of the most stylish shades our customers can't seem to get enough of these days!
Roman Shades
Our roman collection is one of our most popular with both customers and interior designers we collaborate with. Roman shades are trendy, sophisticated, and they add a certain element of style and flair to any room. They can come in light filtering or blackout and are also available in a wide range of fabrics. The entire roman collection offers loads of different colours, plus different fabrics. Whether you're on a budget or looking for ultra-luxurious fabrics, you'll find what you need in our roman collection.
And the major bonus is that many of our romans can be upgraded to a cordless lift system or a motorized lift system for added convenience and of course, maximum safety.
Honeycomb Shades
This category of shades is one of our top-sellers. Honeycombs are available in a huge range of price points, from basic fabrics to designer materials. The unique design of honeycomb shades makes them energy efficient. They lock in air to prevent outside air from getting in and vice versa. This means you won't lose heat in winter or get hot air coming in during the summer. They can save you money on energy bills all year long, making them a really great choice for more than one reason.
They also come in so many colours that we dare you to think of a colour you can't find in our honeycomb collection. We've got it all in there!
Woven Shades
These are hands-down the most popular shades our interior designer friends love the most. They can't get enough. They are so versatile and the lovely texture adds character and depth to any room. They are eco-friendly and oh-so-gorgeous! They also come in a range of price points to accommodate many different budgets and styles There is something for everyone in our woven shade collection.
What are the window treatments you like best? Do you have any questions? We're happy to answer any questions you may have!