If you're looking to block the light out of your room entirely, you won't want to miss this post. Find out which blinds will block the most light and what the difference is between blackout and room darkening.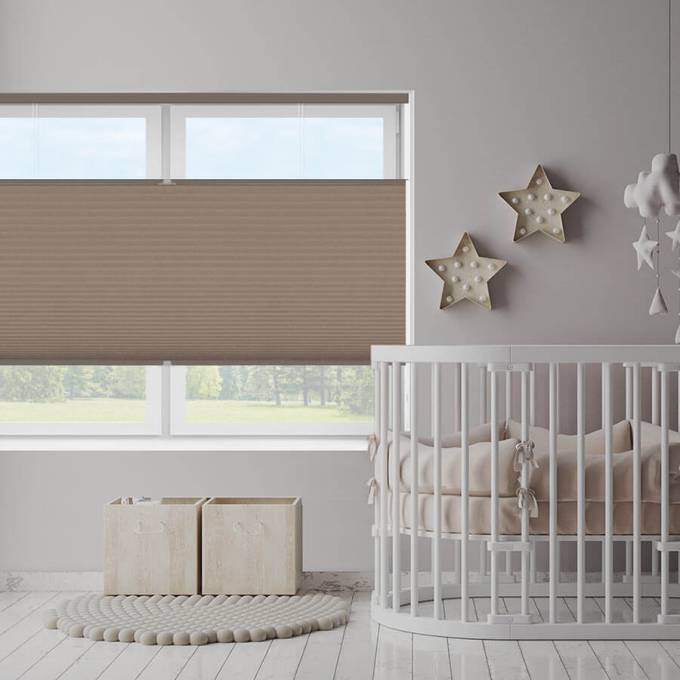 What Are the Best Blinds for Bedrooms?
If you are looking for total darkness in the bedroom – which actually helps most people sleep better – then you definitely want to go with a blackout blind. Blackout Roller Shades or Blackout Honeycomb Shades are ideal for blocking 100% of light from entering the room and they also help block some noise from the outside.
Blackout blinds do not allow light to filter through so they're ideal for bedrooms. However, they can be used elsewhere. Just be aware that once the shades are down, there will be no light coming in from the outside. If you are simply looking for privacy during the daytime, then you may want to try a privacy liner on the product of your choice instead.
Is Room Darkening the Same as Blackout?
No, these are two different things. Room darkening will darken the room and provide you with some privacy. However, light can still enter in the early morning. They would work best in a room like the living room, where you want privacy at some points in the day and would like to reduce light coming in, but you also won't be bothered by early morning sunrises.
Can You See Through Blackout Shades at Night?
Nope! Blackout shades don't allow you to see out or outsiders to see in. They offer 100% total privacy and blackout, which is why they are recommended for bedrooms. They are the best blinds to block out light.
Are Roman Blinds Good for Blackout?
Yes, you can definitely choose Roman shades if that's the style you like and you want blackout. Just be sure to choose the Blackout Roman Shades to get the fabric that blocks light. In fact, most of our products can be converted to blackout by adding a blackout liner to them. If you want woven wood shades but absolutely need privacy, you can have the best of both worlds by adding a blackout liner to your bamboo shades.
The Advantages of Blackout Blinds
Blackouts are really great in bedrooms, especially children's bedrooms. Infants and toddlers can be very easily affected by even the slightest bit of early morning light. It tells them it's time to wake up and get the day started! This is the case for many adults, too. Blackout shades will allow you to get a longer and more restful sleep. Plus, they block out noise, too. If you live on a busy road, you'll definitely want to invest in these.
Do you have any other questions about our blackout blinds and shades? Ask us in the comments below.