If you're into velvet finishes this season (aren't we all?) then you won't want to miss out on our luxurious velvet window coverings. Read on to discover our latest velvet window blinds, shades, and drapes that may just be the thing for your next DIY.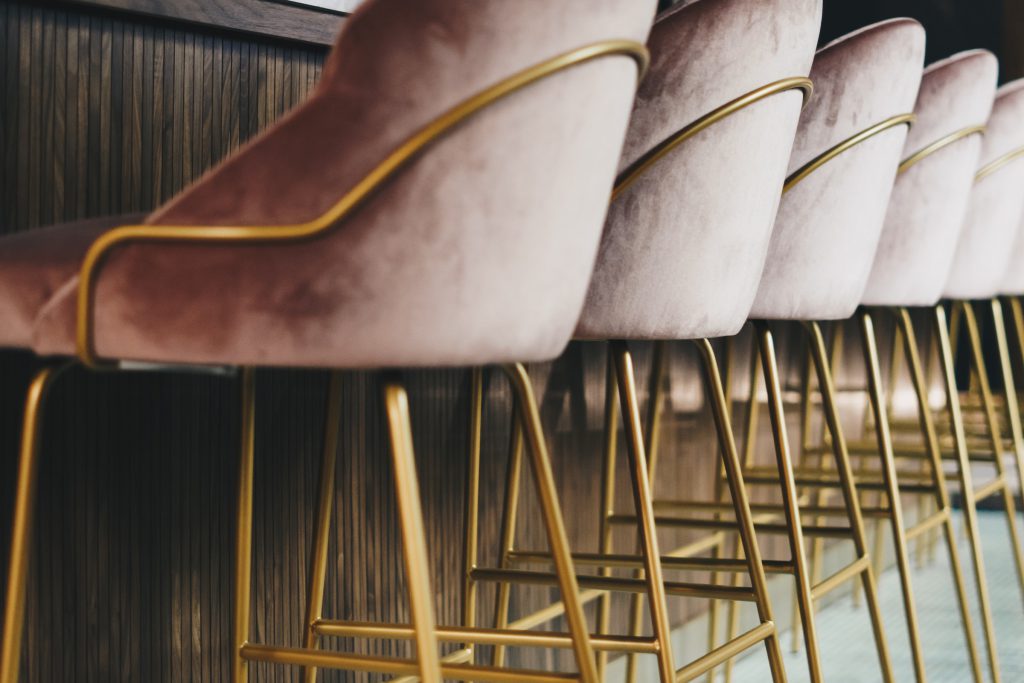 Photo by Ambitious Creative Co. – Rick Barrett on Unsplash
Velvet Textures and Finishes
If you follow us on social media or keep up with this blog, then you know we are HUGE on texture. The current trends in home décor tend to be very muted, neutral, and monochromatic. Of course, without adding in some texture, this can get dull – fast!
Some of our favorite interior designers have shown us that texture is the best way to add depth and character to any room while maintaining the same understated style you set out to achieve.
What we really love about velvet is that it's so elegant and sophisticated. You'd be surprised how this soft, plush material can completely transform a room. We're obviously not ready to bring back crushed velvet shirts or anything, but we definitely do appreciate some high-quality fabrics to add style and flair to your design.
Velvet Roller Shades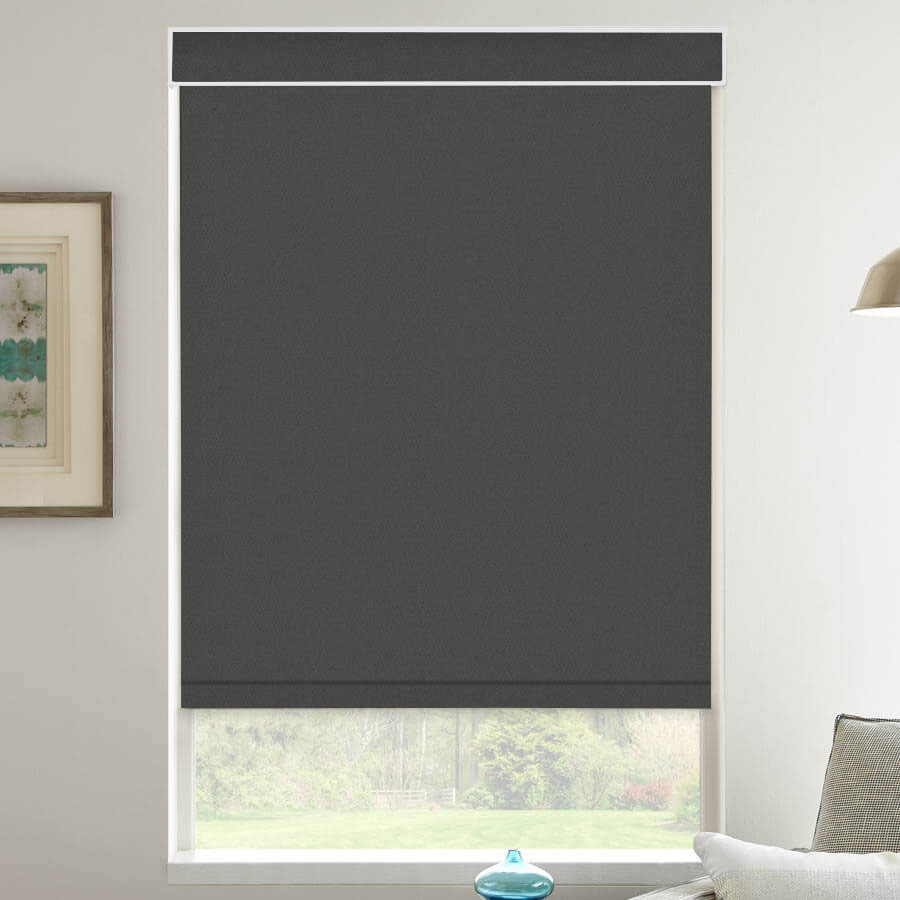 Our Designer Fabric Roller Shades collection offers some very beautiful and high-quality fabrics. Velvet actually works very well with rollers because, while they are practical, they are also very plain. The velvet fabric adds a modern edge to these window treatments.
Personally, we're quite partial to Charcoal Matte Velour. The soft fabric makes the dark shades pop and accentuates their smooth finish. Their soft nature softens the colour as well and makes even dark colour blend in seamlessly.
Velvet Roman Shades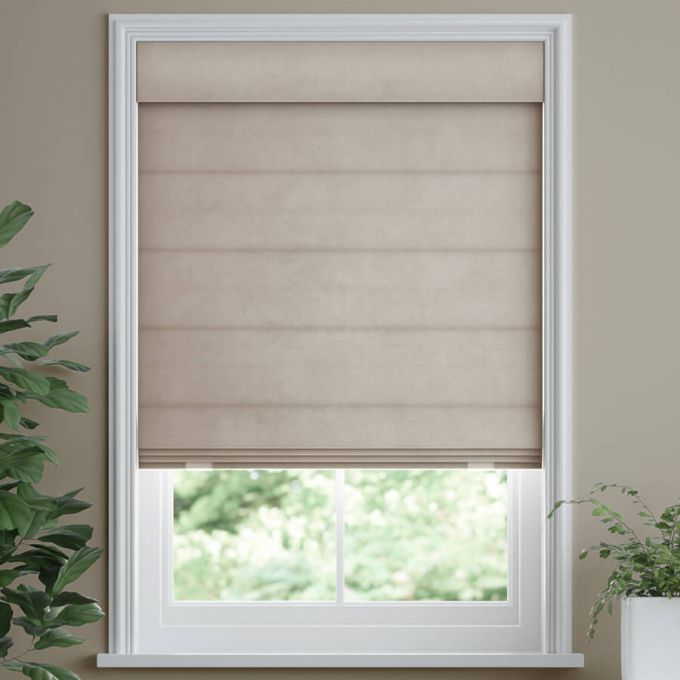 Our Contemporary Roman Shades are one of the most elegant shades you can work into your home. They have a modern edge but still maintain a smooth, streamlined, and classy appearance. We absolutely love the Netsuke Matte Velvet fabric. It's the perfect neutral and the high-quality look and feel of the velvet give them a much more stylish edge. Roman shades add sophistication to any room and the added velvet texture is yet another bonus!
Velvet Drapes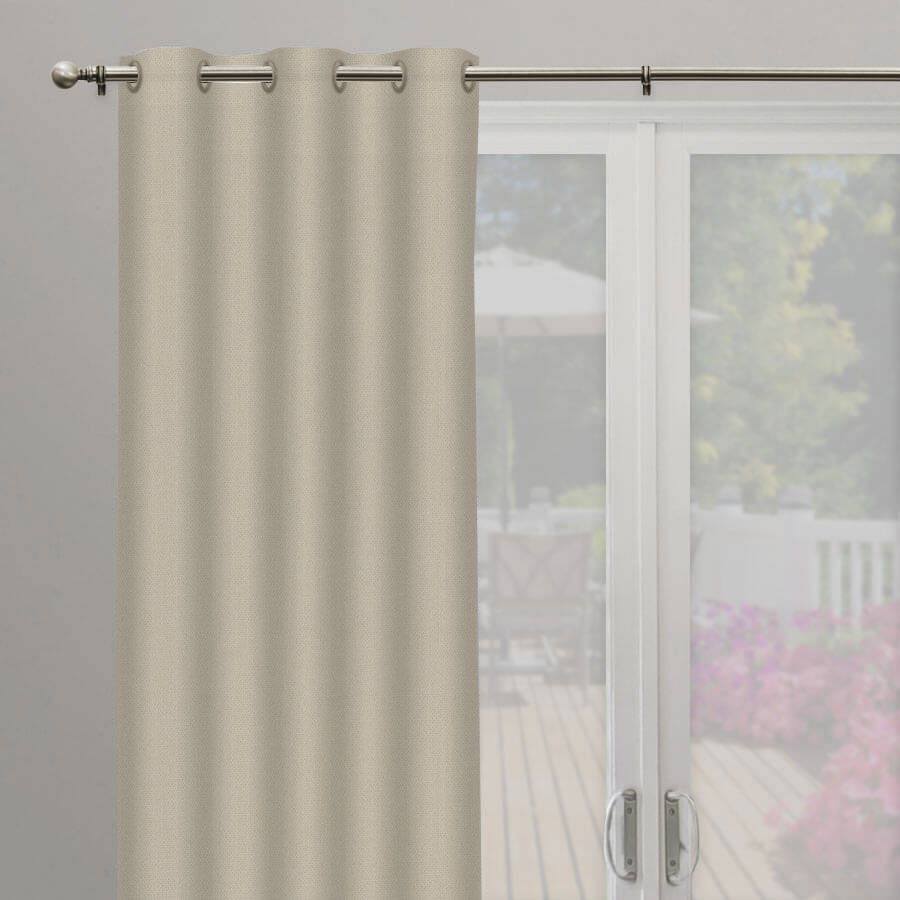 We've noticed drapes are somewhere in the middle these days. We know some influencers who can't live without layered drapes and others who prefer blinds or shades only. This is really up to you, but if you're planning to add draperies to your home, we highly recommend our Classic Grommet Drapes/Curtains. There are several velvet/velour options that you can choose from to add texture to your monochromatic colour scheme.
While you can layer velvet shades with velvet drapes, we wouldn't particularly recommend it. Part of the beauty and elegance of velvet comes from using the fabric in moderation. A little goes a long way so we recommend you keep it simple.
Do You Need More Texture?
Yes – the answer is always yes! From different fabrics to different furniture finishes and flooring options, we recommend getting out of your comfort zone and experimenting a little bit. Soft textures combined with natural, fibrous ones can help add so much character to your room. It's much more understated than combining too many colours or prints (which you want to stay away from).
What are some of your recommendations for enhancing and highlighting your monochromatic home décor style?