Decorating a small space? No matter what size room you're working with, there is always a way to make the space look bigger and trendy at the same time. If you're stuck on how to choose the best window coverings for small spaces, then you've come to the right place. Read on for our best tips for small rooms.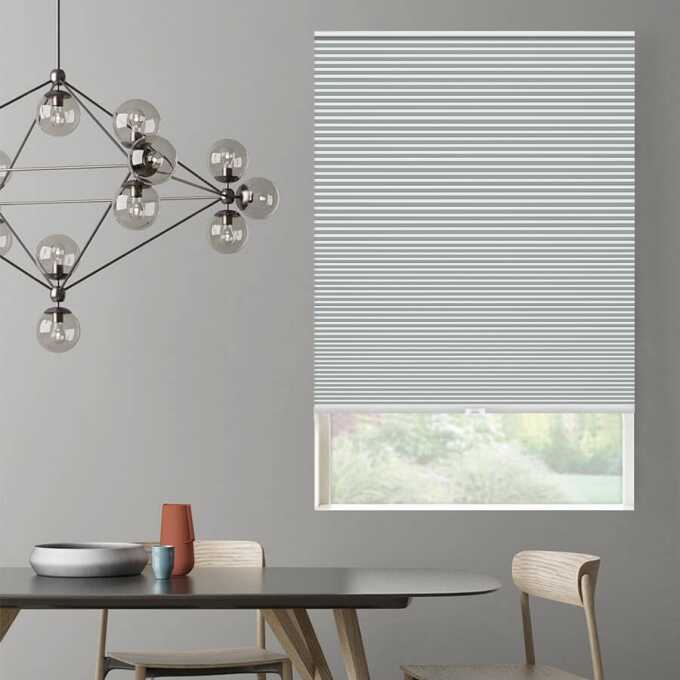 Shop by Size
If you are working with small windows, the first thing we recommend you do is to shop our website and filter by size. Not all window coverings come in the narrow widths or short lengths you may need. Before you fall in love with a product, filter by size to ensure you are only browsing window coverings that are suitable for your small windows.
Choose Light Colours
We always recommend choosing lightly-coloured window shades or blinds as opposed to dark ones. Much in the same way lightly-coloured paint on the wall can make a room appear larger than dark colours, so can light window treatments. We have a robust range of whites and neutral hues that can help maximize your space.
Go for Light Filtering When You Can
If you don't need too much privacy in a given space, we highly recommend choosing a light filtering option. Natural lighting will enhance your space and make it appear even larger than it is. If the space is always dark, it can look smaller and more cramped. If you do need shades for privacy in the bedroom or bathroom, you always layer with very lightly-coloured drapes, or you can try Room Darkening Sheer Shades which allow you to go from light filtering t a more private setting in no time.
Choose Solid Colours
If you are working with a small space, we would suggest going with a solid colour for your shades as opposed to a patterned print. Though we absolutely adore our printed collections, too much jazz can make a room look and feel smaller than it already is. Keeping everything muted and understated will help maximize the space you have.
Place Drapes Higher Up
Typically, drapes are seen a couple of inches above the window frame but they really look best when they are just slightly below the ceiling. This can draw the eye up and make the room feel a lot bigger than it is. Particularly because drapes add a heavier look to a window, it's important to create that illusion of length to spread things out and maximize the space as much as possible.
Other Tips to Maximize Space
Window coverings aside, there are plenty of things you can do to maximize your small space. We recommend cleaning up clutter and avoiding too many decorative pieces. Too many decor pieces crammed into one place can make the room appear smaller and more cramped. When selecting decor pieces, opt for one larger piece whenever possible versus many small pieces. This will also create the illusion of space and it prevents that cluttered feeling that makes the room smaller.
Do you have any tips to share with us n how you like to maximize space? Share them with us in the comments below!