Are you on the hunt for brand new window coverings but aren't quite sure where to start? If you've ever considered sheer shades, then keep reading. Here are the top reasons we think sheer shades are worth it!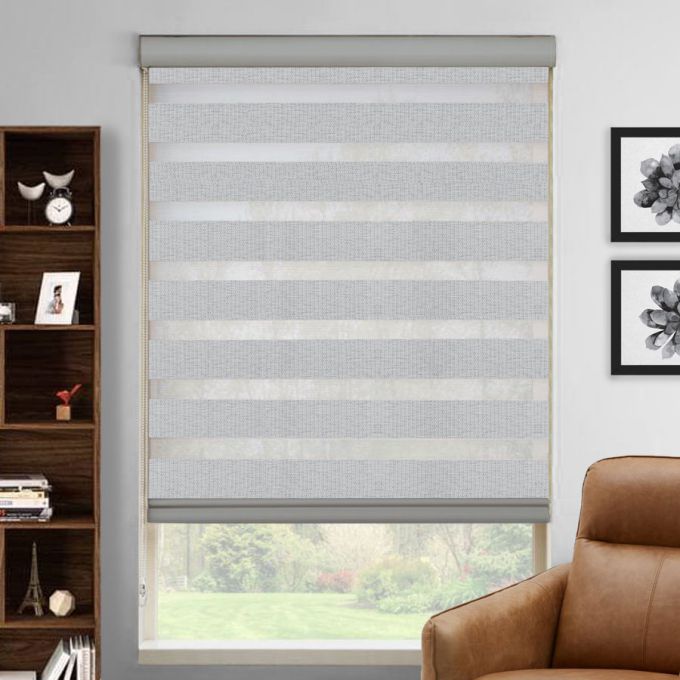 1. Elegant and Classy
The look of sheer shades exudes a certain amount of elegance and grace. They are made from the finest sheer materials and have a very luxurious look and feel to them. They can instantly modernize your home and make any room look more modern and stylish.
2. Light and Privacy Control
Sheer shades can easily allow light to filter through and brighten up your room, but it's also very simple to adjust them to let in less light and maximize privacy. The alternating bands allow you to control your light and privacy settings easily. Plus, you can even choose room darkening sheers to get a little more downtime before the sun sets or after early morning sunrise.
3. Motorization-Friendly
Our sheer shades come with the option to upgrade to a motorized lift or a smart blinds lift system. You can control your beautiful shades with the touch of a button or through voice activation technology by pairing our smart blinds system with your smart home devices like Google Assistant and Amazon Alexa.
4. There are So Many Price Points
Sheer shades are definitely a higher-end window treatment, but we offer a wide range of fabrics and options to make sure there is a sheer window treatment for every budget. From our affordable value sheers to our luxurious sheers, you're sure to find the style you want at the price you need.
5. They're Timeless
Sheer shades are very chic and understated and they're certainly not a passing trend. They are a classic look and style that will perfectly fit into your home décor style for years to come. Plus, you can count on our durable materials to last.
Sheer shades can be delicate but we do offer some excellent cleaning tips so you can keep your shades looking better, longer. Plus, you can vacuum them regularly to protect them from dust buildup.
Have you ever seen our sheer shades in person? Order your free samples today to find the see and feel the fabric for yourself. What do you like best about sheer shades?