Have you seen our latest addition to the honeycomb family of shades? Our newest Designer Luxe Cordless Blackout Honeycomb Shades are just as practical as our original honeycomb shades, but they're available in some pretty amazing new fabric and colours. Read on to find out more about these new shades.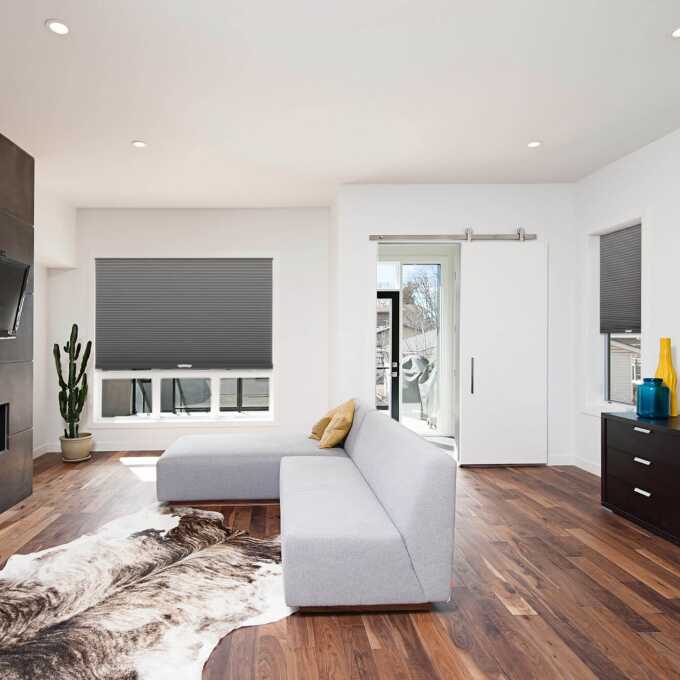 Features and Benefits
Our Designer Luxe Cordless Blackout Honeycomb Shades are ideal for bedrooms and nurseries. They block 100% of incoming light to allow for a more restful sleep, even after the sun rises. One of the biggest selling points of our honeycomb line is definitely their energy efficiency. The unique cellular design traps in the air so air from the outside doesn't get in and air from the inside doesn't get out. This will allow you to reduce your energy bills because your room will keep in heat better in winter and won't let the warm air in during the summer.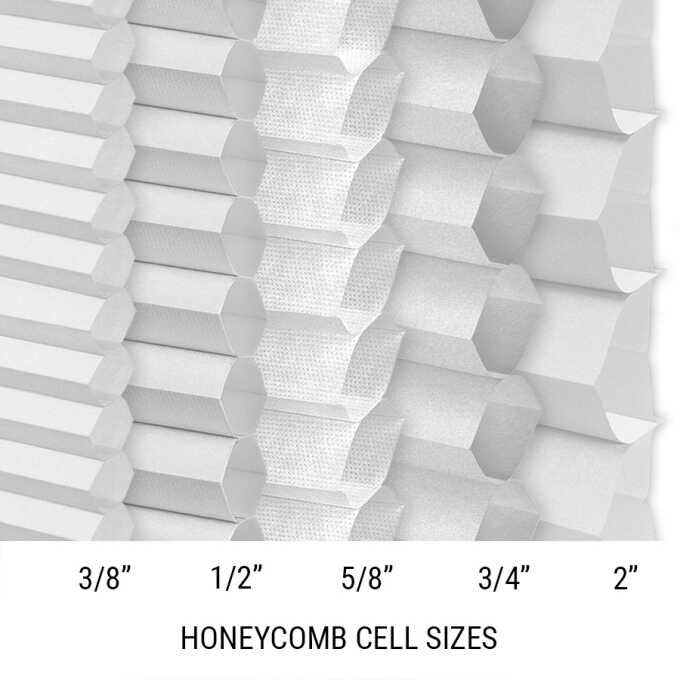 The cordless design of these new luxurious shades also means they're super easy to use and there are no dangerous cords dangling around. If you have young children or pets, you should definitely be considering cordless options to maximize safety in your home.
Brand-New Neutral Hues
The new colours are a range of stunning neutrals and understated hues that can seamlessly blend into any home décor style. There are some beautiful colours that would be perfect for a new baby's nursery, like Berry Blush or Vast Sky. We love understated chic for window treatments because they really add a nice touch but aren't overpowering. Plus, you won't get tired of these neutral tones any time soon.
Luxurious Fabrics
Our new luxe honeycombs offer a range of very luxurious fabric choices. These are definitely the high-end materials you would look for in elegant window coverings. You can also order free samples of these soft materials so you can see just how amazing they look and feel in person. They're made from durable polyester which is also very easy to keep clean – another bonus point for these window shades!
Motorization Upgrade
You can also choose to upgrade your cordless lift system from manual to motorized. You can choose a remote-controlled option so you can operate your blinds with the simple touch of a button. Or you can go a step further and upgrade to our NEO Connect Smart WiFi Controller.
You can set your blinds to automatically open and close at pre-set times, or you can use voice activation technology by pairing this device with your Amazon Alexa or Google Assistant. You can also download an app on your smartphone and control your blinds from anywhere.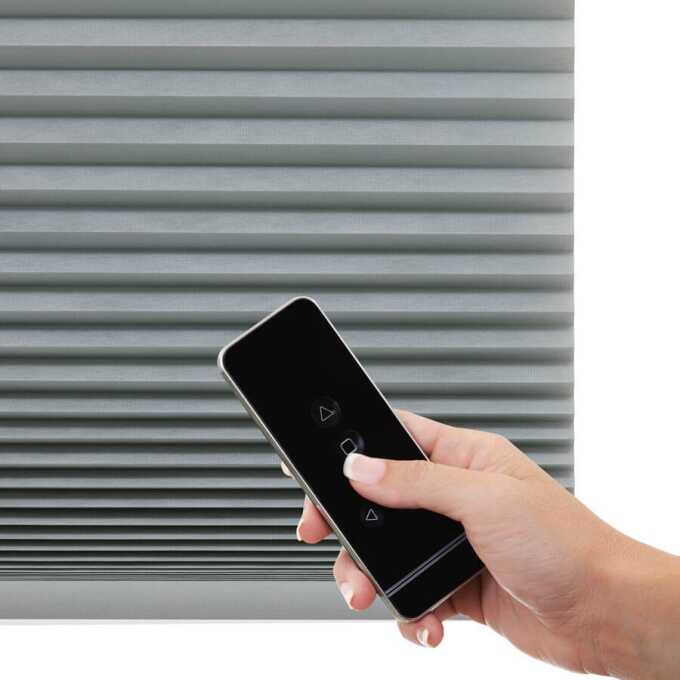 How to Shop for Blackout Shades
These blackout shades are absolutely perfect for bedrooms and nurseries because they block light and even some noise. Plus, they're energy-efficient so you don't have to worry about a drafty window making your baby's room too warm or too cool.
But you do need to plan out your design to decide how to go about ordering your blackout shades. If you're planning to layer with blackout drapes, you can definitely go for an inside mount for a clean, smooth finish. But if you only intend to put blinds on the window, we recommend an outside mount if you require full blackout. This is because the blind will have a light gap on either side of the frame.
Your custom blinds are made to measure but the factory will deduct a small fraction of an inch on either side to protect the material from snagging or fraying against the edges of the window frame. This is an industry-standard that is necessary to keep the window covering functioning properly. It will create a halo effect around the window covering when it's sunny out. If you don't intend to cover the blinds with blackout curtains, we highly recommend choosing an outside mount. This will provide the blackout quality you need without needing to layer with drapes if you don't want to.
Have you ordered your free samples yet?