If you're considering a fall refresh for your home, then keep reading. We've got the scoop on the new trends coming up in home décor this year. It's the perfect post to read if you're in the planning phase of your next fall DIY project. Here are some of the top fall 2021 home decor tips you need to know!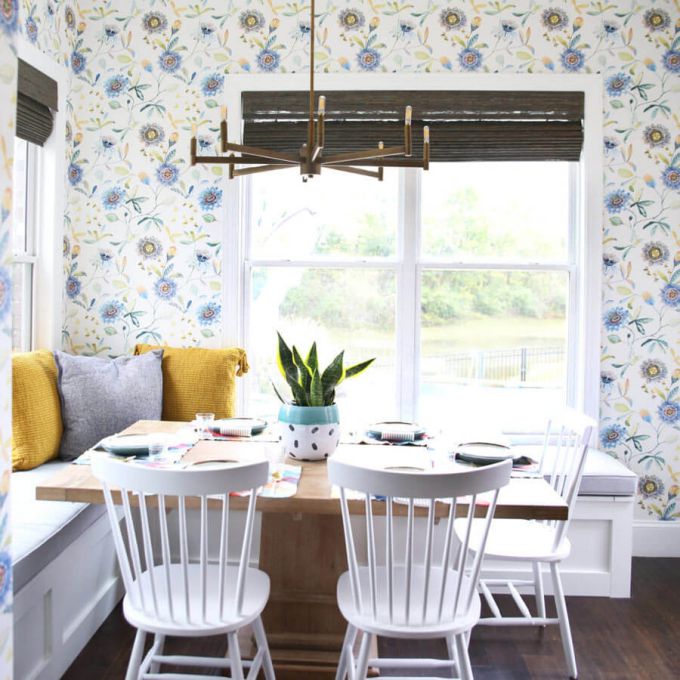 Modern Farmhouse Updates
Farmhouse style isn't going anywhere in 2021 but it is definitely going to take on a more modern look this coming season. Instead of distressed wood and whitewash pieces, farmhouse will include smoother wood finishes. This will offer the same farmhouse chic look but with a slightly more refined twist. Time to revamp that distressed wood coffee table. Give it a quick sanding and revarnish for a smoother look. It's a minor update but it really makes the look much cleaner and neater.
Calm-Inducing Paint
Neutrals will never quite disappear from the trend list but this coming fall, they're taking on a more natural and serene feel. Colours like pale sage and taupe inspire a calming, soothing atmosphere. The neutral tones are easy to match yet they still break up a neutral space and give it a touch more character. Trade in your white walls and drapes for something a little more obvious yet still remarkably understated. Light pastel drapes in shades like Ocean Mist would be just perfect for this look.
Natural Accents
All-white kitchens are not likely to disappear – at least not in the near future. But incorporating hints of faux or real greenery are key to brightening up the kitchen space and breaking up the white, monochromatic finish. The natural greenery adds a peaceful element to the whole space, similarly to the calm-inducing paint trend. Bringing a touch of the outside inside is also a great way to keep your home feeling upbeat and fresh as the inevitable cooler weather approaches.
Mixing & Matching
So often we hear people saying they don't want the room to be overdone, so they choose only a few prints and patterns. But in fall 2021, we can expect to see lots of mixing and matching of different patterns and colours. This can add so much character and depth to a room. Just be sure to hand-pick the perfect items so they each enrich each other rather than compete with one another. Just don't be afraid to expand your horizons and add a little more colour to your home. Browse some of our roman shades for more patterns.
Cottage Style
Create the perfect cottage style home with the right accents like floral patterns, understated hues, and rustic wood accents and furniture. Cottage style is a huge trend for 2021. It's a warm and inviting look that can make any house feel like home. If you're looking for the perfect shades, consider browsing our Designer Island Woven Wood Shades for a chic, cottage style chic window treatment.
Are you considering upgrading or refreshing your space this fall? What style are you gravitating towards?