Wood shutters, also known as plantation shutters are a superior quality window treatment. Naturally, they come in at a higher price point than most of our other window treatments. Though we stand by our Best Price Promise to offer you the lowest price for these window treatments, we know it's still a pricey investment. The question is: is it worth the cost? Here are our top five reasons to buy wood shutters for your home!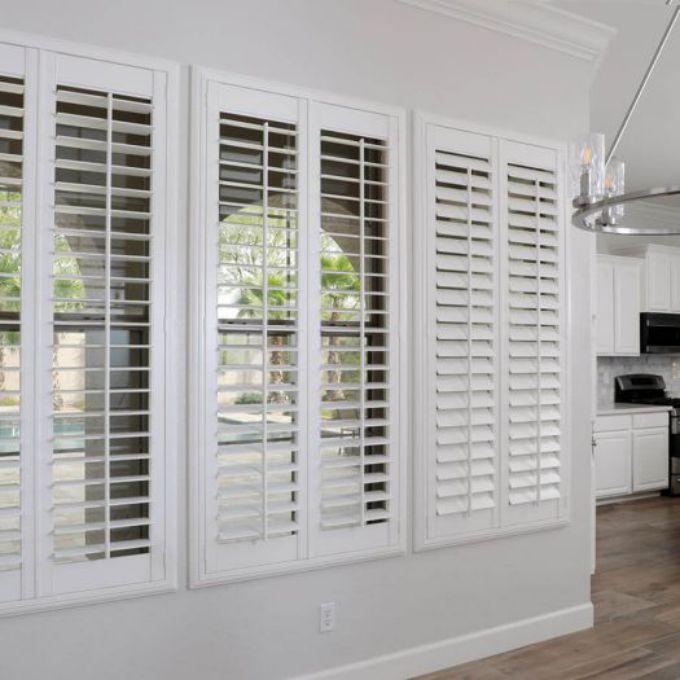 1. Wood Shutters Increase the Value of Your Home
Unlike most window coverings, wood shutters are not just a purchase, they're an investment. They are a timeless classic of the utmost quality. Made from genuine wood, the gorgeous, upscale shutters add value to your home. Anytime you add high-quality finishings to your home, the value of your home increases. If you're going to invest in quality window treatments, you may as well get your money's worth.
2. They Are Durable
Because they're made from genuine wood, our wood shutters are extremely durable. We also offer a composite wood option that is even more durable. Coated with resin, the smooth finish is even more resistant to water and heat damage than regular wood. They won't bend or warp over time and can last for years to come.
3. Shutters Are Safe
Being a cordless product, our wood shutters are extremely safe for young children and pets. There are no dangling cords that hang from the window covering. Instead, you can adjust the position of your shutters with the louver. They're easy to operate and simple to adjust to your desired light setting.
4. They Offer Privacy
You can shut your window slats all the way for maximum privacy. Or you can open them up to let some natural light in. You have complete control of the light and privacy settings at all times. While they aren't 100% blackout, they do minimize light coming in when they're completely closed and they still offer 100% privacy.
5. They're Low Maintenance
Wood shutters may cost more upfront but they are so easy to maintain. They wipe clean with a damp cloth or even a dry microfibre cloth. You can also clean them with a feather duster. In the unlikely event that they stain, you can gently rub most stains out with a damp cloth and some liquid dish soap.
If you've been wondering whether or not to buy wood shutters, we have to say yes (shocking, right?)! But they really are so amazing and you won't be disappointed. Did you know you can order free samples of our wood shutters to see them up close before you buy? Would you consider adding wood shutters to your next DIY project?