If you're renovating and modernizing your home or have just moved into your new build, you may be looking for modern window treatments to fit in with your contemporary style. Though different blinds can work for different purposes, here are a few tips for choosing the most modern blinds for your space.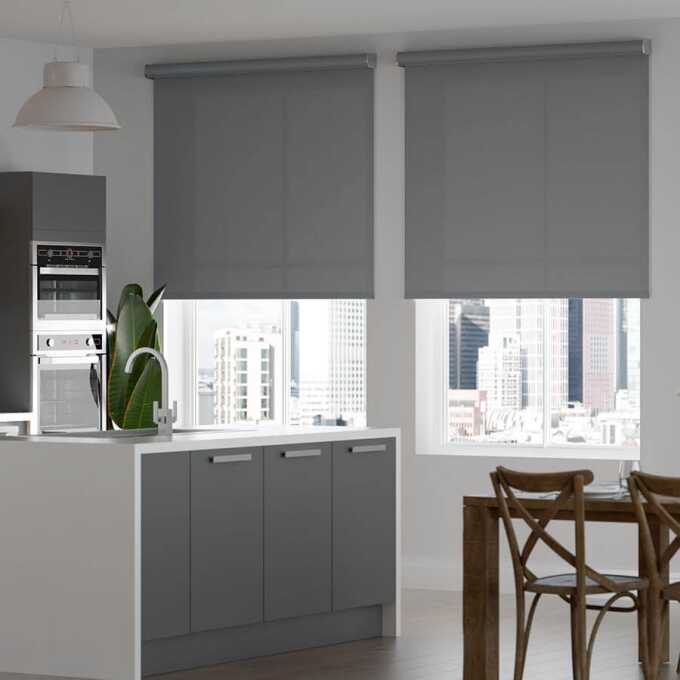 When To Choose Modern Blinds
If your home has a Scandinavian style or a really contemporary look, then you may want shades that will blend well with that. In general, when it comes to a super modern space, the best style approach is always going to be elegant, understated, and streamlined. Too many patterns and prints won't really blend in well with the glass and stone finishes in your home. The most modern blinds will have a sleek finish that really blends into a modern space and won't overpower it in any way.
Here are our best tips for choosing the most modern blinds for your home:
Stick to White, Grey or Black
If your space is ultra-modern – think zen style, spa-like décor – then there's no doubt about it, you need cool tones. White, grey, or black shades will fit in best. Ideally, you want to avoid warm colours unless your modern space is designed in beige tones. Generally, modern spaces are very black and white at the moment. You want to keep your modern look going by choosing shades in colours that will blend right in and not stand out too much.
Try Roller Shades
Roller shades are some of the most modern blinds you can get. They are very sleek and simple and they offer a really neat and streamlined look. Your best bet is to avoid patterns and prints and go for those core colours we mentioned above. The best part about roller shades is that they come in so many different finishes that you can definitely find the perfect one for your home. We offer vinyl, deluxe fabrics, and even velvet. These smooth and quality finishes make roller shades anything but ordinary.
Give Sheer or Zebra Shades a Try
Another popular choice when it comes to the most modern blinds for your space is sheer and zebra shades. Again, they offer a very sleek finish but they are also very practical. They can be easily adjusted so you can maintain as much or as little privacy as you like. You can also adjust incoming light as you wish. Sheer shades are also very elegant and modern. They fit in very well with a contemporary design and are among the most popular shades on the market right now.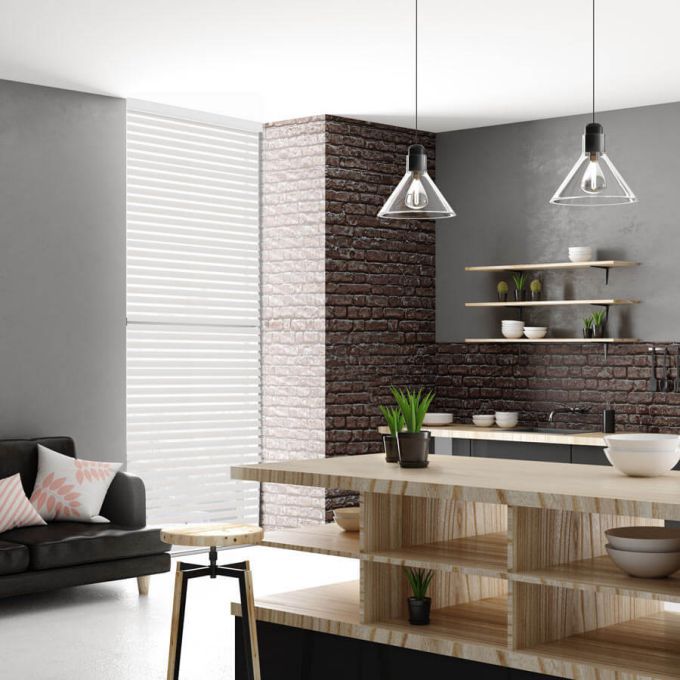 Be Selective with Your Drapes
If you are going to choose drapes in your modern space, there are a few things to keep in mind. Again, when it comes to colour, you want to keep in line with the colour scheme you have going on and choose something that will seamlessly blend in. We also recommend grommet style drapes for the modern look and ideally, something sheer will work nicely.
Of course, every design project is unique so you have to go with your gut, but overall, it's good to keep in mind that modern décor is very similar to a minimalist décor. You want to keep it muted, understated, and elegant.
Always Go for Motorized
If you're looking for the most modern blinds then a motorized lift system is definitely something to consider. Motorization removes the need for messy cords, offers a sleeker finish, and is just so practical. You can control your shades with a remote. If you really want to go even more modern, we'd recommend upgrading to our smart blinds technology.
Instead of a remote, you'll get a hub that can connect to your smart home devices like Google Play and Amazon Alexa. You can then use these devices to control your blinds through voice activation technology. You'll also be able to control your shades from an app on your phone or even set them to automatically open and close at the same time every single day. It doesn't get more modern than that.
Choosing the Most Modern Blinds
When it comes to choosing shades that work for your space, you have to consider your style, your needs, and your budget. That's why we offer a wide range of fabrics and prices. This way, there is something for everyone. Ready to get started on your new modern designs? Start by ordering your free samples today and as always, reach out to us if you have any questions. We're always happy to help!