Honeycomb/cellular shades are known for their energy efficiency, versatility and practicality. If you're shopping around for new cellular shades, there are a few factors you may want to consider to make sure you get the perfect shades for your needs. Here are the top 5 questions to as before buying honeycomb shades for your home.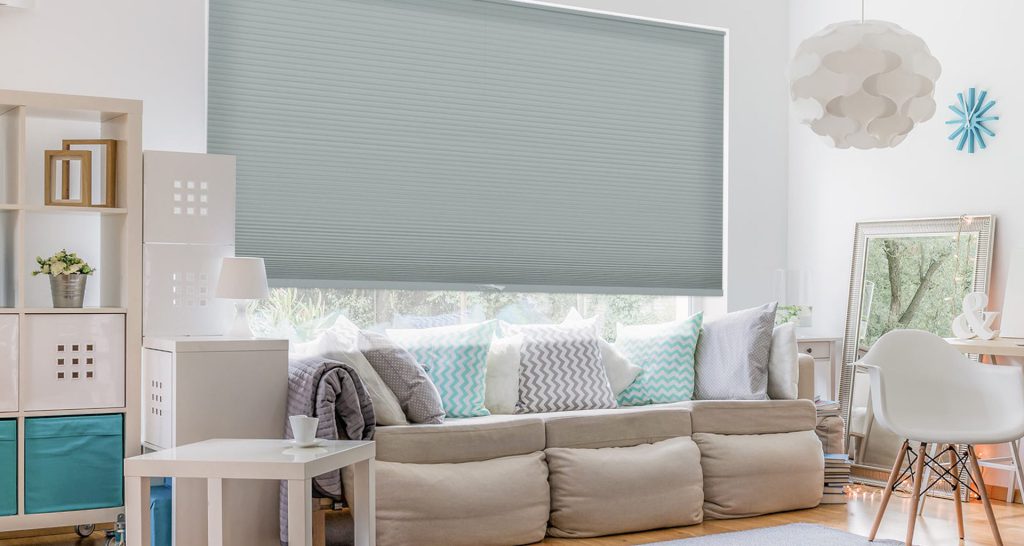 Where Do Cellular Shades Work Best?
Honeycomb/cellular shades insulate your home, block noise and offer privacy. You can choose light-filtering cellulars, blackout cellulars or two-fabric combinations. These light control options make cellular shades a great choice for virtually any room in the home, including bedrooms, nurseries, living/dining rooms, and home theatres.
Honeycomb shades are also offered in a huge range of colours, making them one of the most versatile window coverings on the market. You can find a colour for any home decor style or any room. Though white window coverings tend to be the most popular choice across all categories, honeycombs make it simple to add a pop of colour to your space.
Single Cell or Double Cell?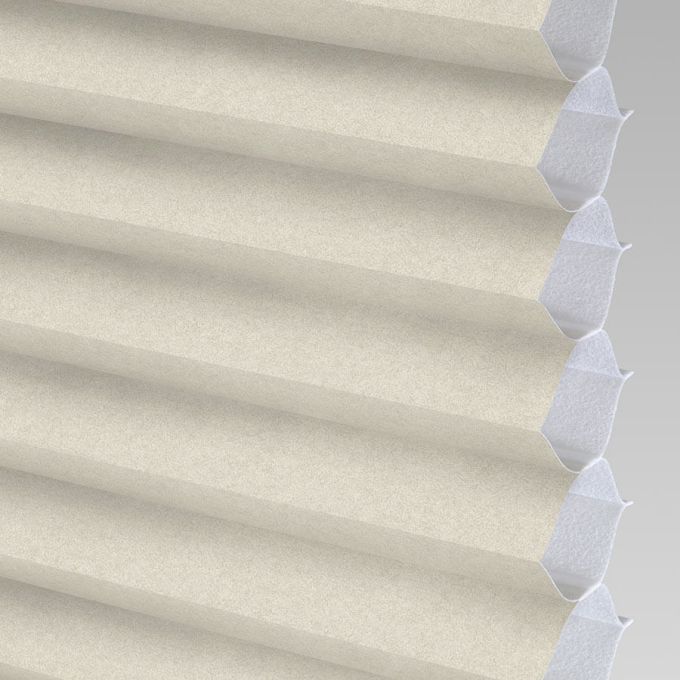 The unique honeycomb construction of cellular shades traps air inside, keeping your home cooler in summer and warmer in winter. Single-cell shades provide very good insulation for your windows, keeping your home comfortable and helping you save on your energy bills year-round.
Double-cell shades have two layers of material, which provides even more insulation. If you have a drafty window or want a higher degree of insulation to maximize your energy bill savings, double-cell shades would be the optimal choice. The choice to go with single or double cell will depend largely on the type of window you have or the needs you have in a given room. Regardless of the type you choose, both window coverings are durable and efficient.
Smaller Pleats or Bigger Pleats?
Our cell pleat sizes range from 3/8" (small) to 3/4" (large). Smaller pleat sizes will ensure your cellular shades fit perfectly in a smaller or narrower window. If you have a larger or wider window frame, you may want to choose shades with a wider pleat size, which will not only look great but are also lighter per square foot so there is no risk of sagging.
To be sure you get the look and style that works for your window frame and your tastes, we always recommend ordering free samples first. You'll get to see the fabric up close and it will ensure your final order is a product you absolutely love.
What About Motorization?
Our cellular shades come with a standard cordless lift system for child safety and convenience. You can upgrade to a motorized wand lift system, a remote control system, or to Smart Blinds for wi-fi operation (including setting timers/schedules) through a smartphone or voice control via Alexa or Google.
Motorization makes the operation of your window treatments simpler. It can also help prevent too much wear and tear since you won't be manipulating the shades with your hands at all. Not only are motorized blinds convenient, but they help add a touch of modern style to any space.
What Are Two-Fabric Top-Down Bottom-Up Cellular Shades?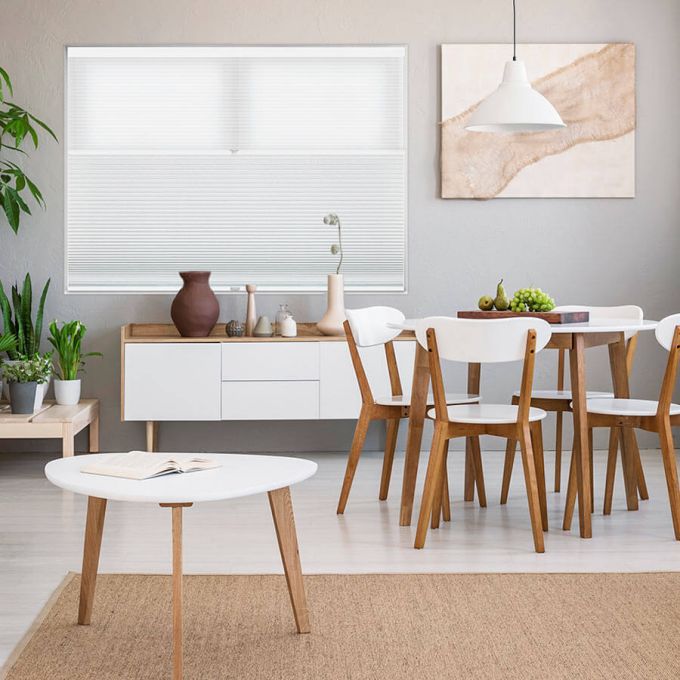 Two-fabric top-down bottom-up cellular shades combine two different types of fabric in one convenient window treatment. The top fabric is a sheer or light filtering material, and the bottom is a light filtering or blackout fabric. You can raise or lower the top and bottom sections of the shade individually so that you can fully control both light and privacy.
These are like a two-in-one product, allowing you to get the best of both worlds in one single shade. You don't need to layer with drapes if you don't want to. You can get everything you need in one single product.
What are some questions you have on your mind when it comes to honeycomb/cellular shades? Hit us up in the comments below. We're always happy to help.