If you're shopping for new window blinds, you're probably learning a bunch of terms you never really thought much about before. For example, terms like "inside mount" and "outside mount." If you're wondering what the difference is with these mount types, keep reading. Find out what inside mount and outside mount mean and why each option is ideal for different reasons.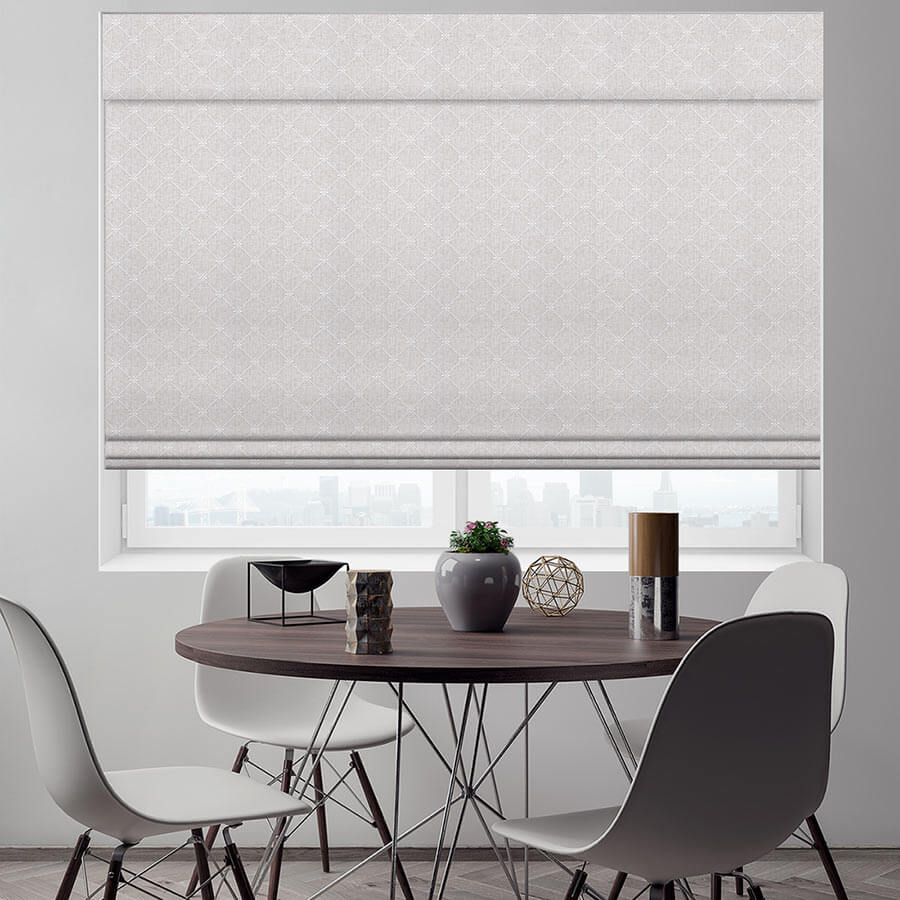 Inside Mount Window Blinds
Inside mount refers to window blinds or shades that are mounted inside the window frame. For example, if you have a moulding around the frame of your window, your window blinds wouldn't cover it up. The window treatment remains inside the frame of the window. This offers a really neat, clean, and modern look. It's also a great way to maximize the elaborate design of your mouldings.
Inside mount requires very specific measurements. When you're measuring your windows, you really have to decide whether or not you want them to be inside mount first. Inside mount window blinds have to be measured to the nearest 1/8". The factory will make the necessary deductions to ensure your custom window treatment fits into your frame perfectly. Estimated measurements can be a huge disaster. Instead, watch our measuring video first and be sure to take your measurements carefully so your new blinds fit inside the frame perfectly well.
Outside Mount Window Blinds
Mounting blinds outside the window means they will sit above the moulding or window frame and also extend past the sides. Typically, you can round off your measurements to the nearest inch. You don't have to be as specific with outside mount unless you have a confined space for the window treatments. For example, if there are walls on either side, you want to take that into consideration. However, in general, outside mount window treatments should extend 2" to 4" above the window frame and on the sides of it.
Outside mount is ideal if you don't want to see the window frame or moulding. They are also perfect for blackout shades. If you are planning to get blackout shades, you definitely want to consider an outside mount for your window treatments.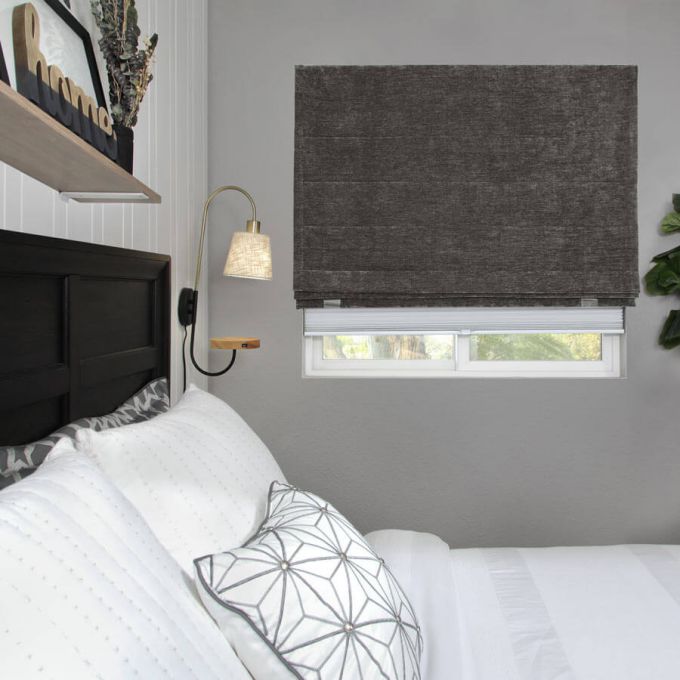 Why is Outside Mount Better for Blackout Blinds?
Throughout our site, you'll see notes about choosing outside mount over inside mount when it comes to blackout shades. This is because most window treatments, like roller shades, honeycomb shades and even roman shades have a light gap when they are inside mount. This means the material doesn't extend to the very edge of the window frame. There is a light gap of about ¾" to prevent the material from fraying.
Because of the light gap, some light will filter through all around, creating a halo effect on your window frame. This is fine if you have drapes to cover it or if you don't need 100% blackout. If you need total darkness, then you should consider outside mount to ensure all unwanted light is blocked.
Which Mount Type is Better?
There isn't one mount type that is better than the other. It really depends on your individual needs and your preferences. Inside mount has certain limitations so in many cases, the choice is based on what fits your window. Inside mount window blinds require a minimum depth, which varies by product. If the product you have chosen requires a minimum of 3" depth but your window frame is only 1" deep, you will have to go with an outside mount instead.
How Do I Choose the Right Mount Type?
To choose the correct mount type, start by choosing the window treatment you like best. Read the details about the minimum depth to see if your product can be mounted inside. If not, then your decision is pretty simple. If your window can accommodate either mount type, the next factor to consider is the light gap. If you don't mind it, you can choose inside mount. If the light will be a problem for you, then outside mount may be better.
If both mount types can accommodate your window and your needs, then you can choose the option you like best. You can choose to keep your window frame hidden with outside mount, or leave it on display with inside mount.
Still Undecided?
We have a lot of products and loads of choices. When you're shopping around, some of this can seem really overwhelming. If you still aren't sure which mount type is right for you, or if you have any other questions about our blinds or shades, contact our customer service department. We can help answer any questions you may have and help you select the product that is best for you.
Do you have any questions about our window treatments? Ask us right here in the comments!