Have you been thinking of converting a room in your home into the perfect home theatre design for your family? Designing your own home theatre can actually be easier and much more affordable than you may think. Move over cinemas – these home theatre design tips will turn your space into the best movie theatre you've ever been to. Plus, you don't have to worry about getting caught smuggling in your own snacks!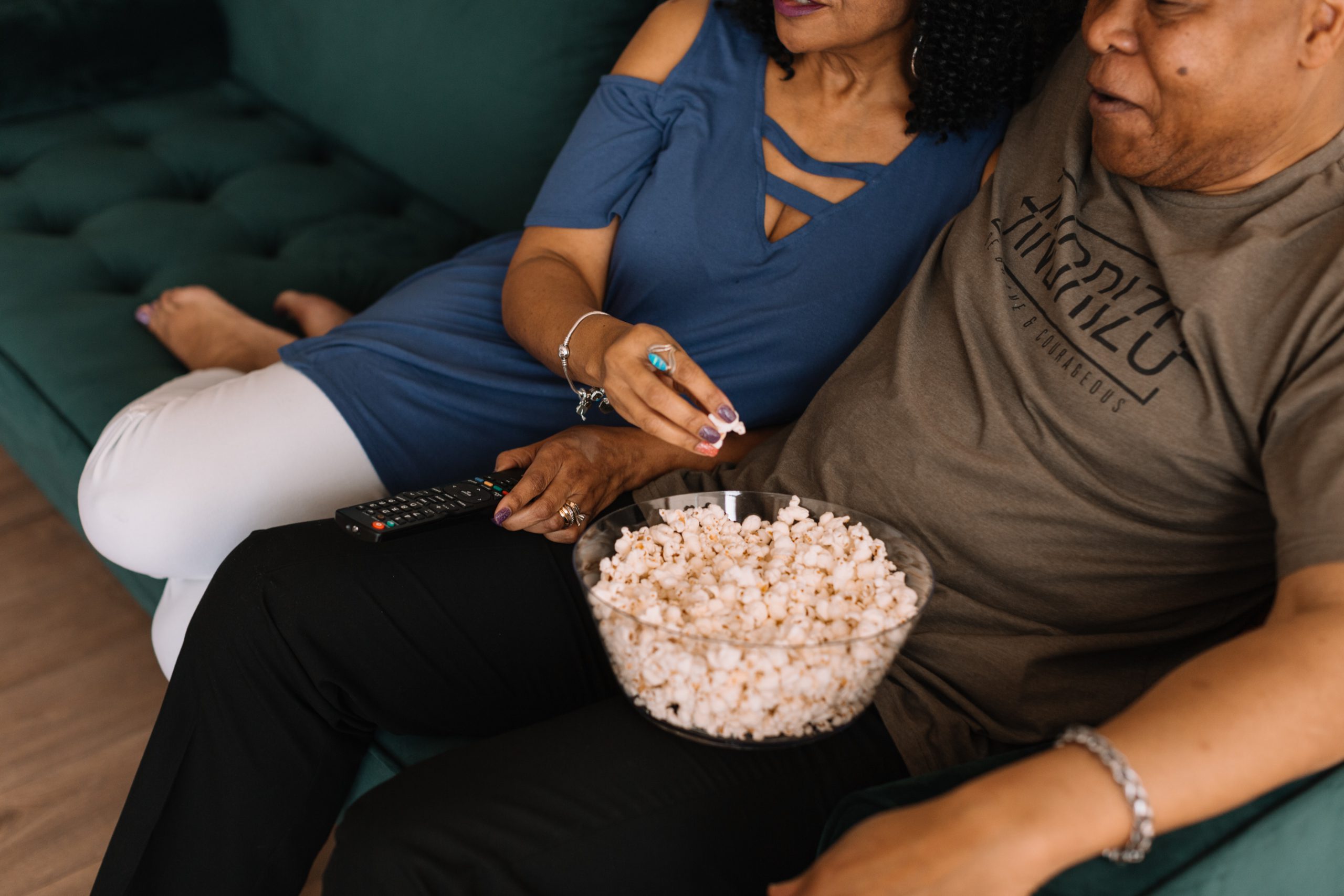 Photo credit: Phillip Goldsberry/Unsplash
Why Add a Home Theatre?
If you think a home theatre is only for the rich and famous, you're wrong! There are lots of affordable ways to build your own home theatre to create the best movie nights for you and your family. If you have young children, any venture outside of the house can be difficult. With a home theatre, you can bring the joy of the movies right into your home, without having to get the kids dressed and the diaper bag packed! Still not sure you can afford it? Keep reading…
Insulate the Walls
If you have a closed space you can use – like a spare bedroom – you can easily, and affordably, insulate the walls to make sure you really get that movie theatre experience. This will help reduce noise coming from other rooms in your home and will also keep the noise of your movie inside the theatre room. If some members of your household aren't participating in movie night, they can go about their normal activities undisturbed.
You can find foam padding for the walls at most home hardware stores and it's generally a pretty affordable option. (Pro Tip: If you can't find something that looks great, you can always cover up with wall-to-wall drapery which adds to the movie theatre effect, as well.)
If you happen to be in the middle of home renovations anyway and are planning to open up the walls, you can also add insulation to soundproof the room there but this is a less cost-effective option.
Get a Projector
You don't need to invest in a top-of-the-line 100" television screen. In fact, you don't even need a TV. You can easily find a home projector machine on Amazon for under $150. Many of the newer options either come with a screen to mount, or don't even need a screen Just a plain white wall is good enough for the projection. Just be sure to use matte paint instead of gloss paint if you want the picture to show perfectly.
Block Out the Light
If your movie night starts when the sun is still out, it can really cramp your style. We recommend choosing some blackout blinds or shades to ensure your home theatre really feels like a theatre. Our Contemporary Roman Shades with a blackout liner are a great option because they have the same look as cinema drapery. You can also choose blackout roller shades instead and then layer them with velvet drapes to complete the look.
Get Comfortable Seating
You don't necessarily need to spend thousands of dollars on movie theatre couches with built-in cup holders. Think outside the box and look for more affordable options like fabric recliners or even bean bag chairs. You can even include ottomans to serve a dual purpose. They make for a comfortable footstool so you can recline and they also work well to accommodate trays of drinks and snacks.
To make the seating area extra comfortable without breaking the bank, keep lots of soft pillows available and some soft throw blankets, as well.
Invest in a Surround Sound System
If your budget permits, wall-mounted surround sound speakers can be the finishing touch on your home theatre design project. The sound can really make it feel like you're at the cinema. This is a costly item, but luckily, you can still manage to create the perfect home theatre without surround sound. Just be sure to kick up the volume when you're watching so it feels like an epic movie night – right in your own home!
Creating your own home theatre design is pretty straight forward but there is also lots of room for creativity. You can definitely keep costs down by DIYing everything – including your blinds and drapery. (We can definitely help you with that!)
Get an Old Fashioned Popcorn Machine
There's nothing like the smell or the sound of fresh popcorn popping! You can find some compact versions as well as movie theatre-style options on Amazon. An old-fashioned popcorn cart machine is great for creating the perfect ambiance and for adding some movie-style decor to the room.
What are your tips for creating the perfect home theatre design? Would you ever consider adding one to your home?