'Tis the season to decorate your home for the holidays and we are thrilled! Not only are we in full decor mode at home but we're decorating our office space, too. A little holiday cheer can go a long way. Read on to find out some pretty cool holiday decor tips for 2022 that we snagged from some of our favourite interior design influencers. You just might find some new inspiration for your home.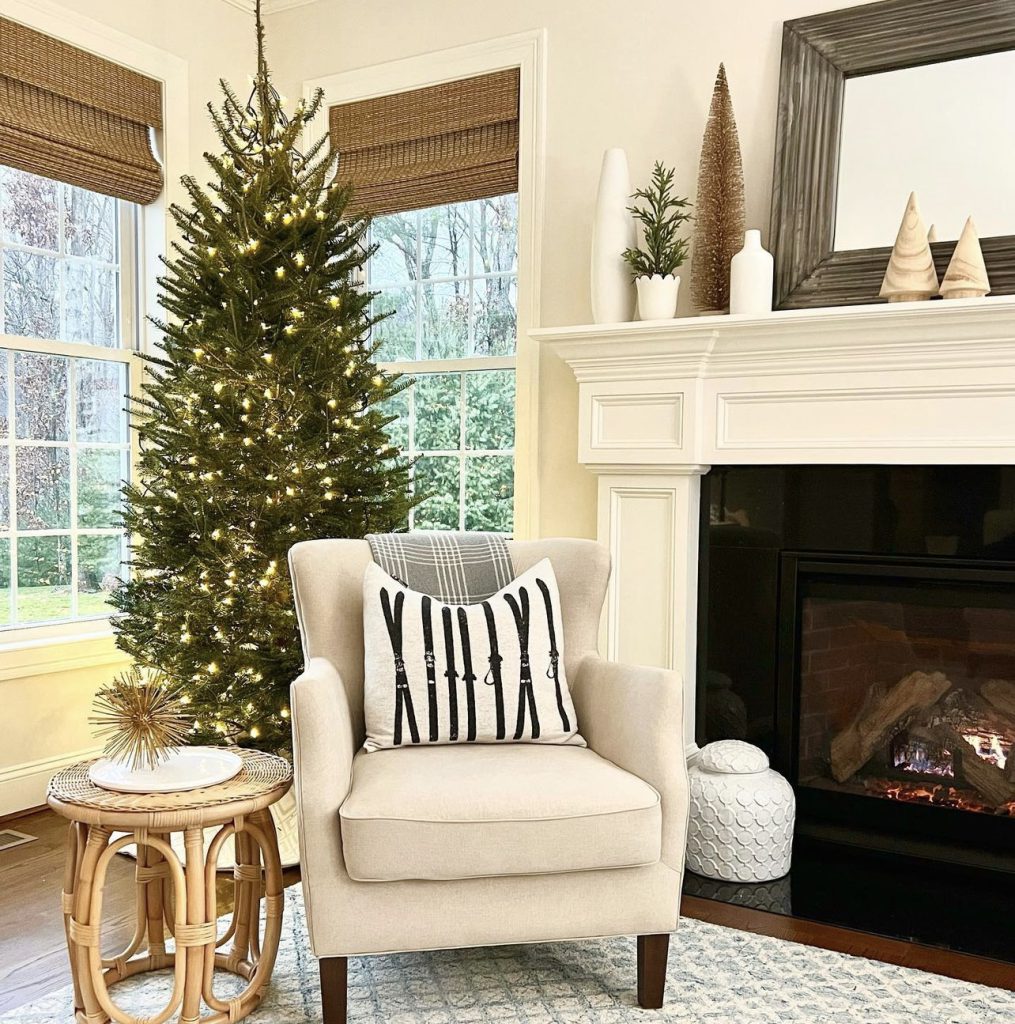 Photo credit: Annette Barrett Design
Holiday Decor Tips for 2022
Interior designers everywhere are embracing a few understated trends that have just as much impact as bright and colourful trends in the past. In this blog post, you'll see some gorgeous inspiration for your holiday home decor this year thanks to some of Instagram's best interior design experts.
Bare Christmas Tree
The bare Christmas tree trend is really big this year. Adorned with only white lights and no ornaments, the simple bare evergreen tree is classy and elegant. If you have children, you may want to have a traditional tree decorated elsewhere in your home but a bare Christmas tree is perfect for a fancy living room or dining room. The best part? It's a cinch to put up and take down. No fuss, no muss! That alone makes this trend worth trying.
Elegant Greenery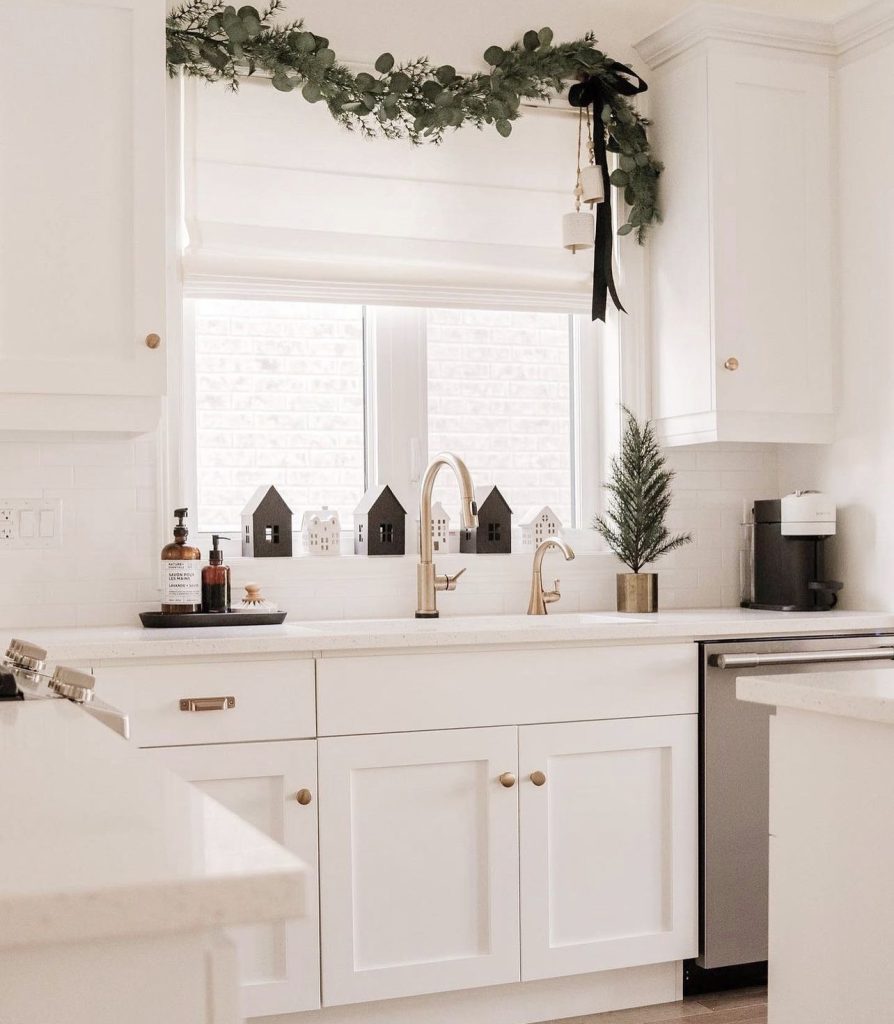 Photo: Christine Kissick Home
Less is more during this upcoming holiday season. It can be a lot to take in with loads of colours and glitter everywhere. Some plain green accents can make your space just as festive with a slightly more subdued look and feel. We love this eucalyptus garland inspiration from one of our favorite designers, Christine Kissick. It's so simple and elegant yet absolutely perfect for the holidays.
Add More Simple Wreaths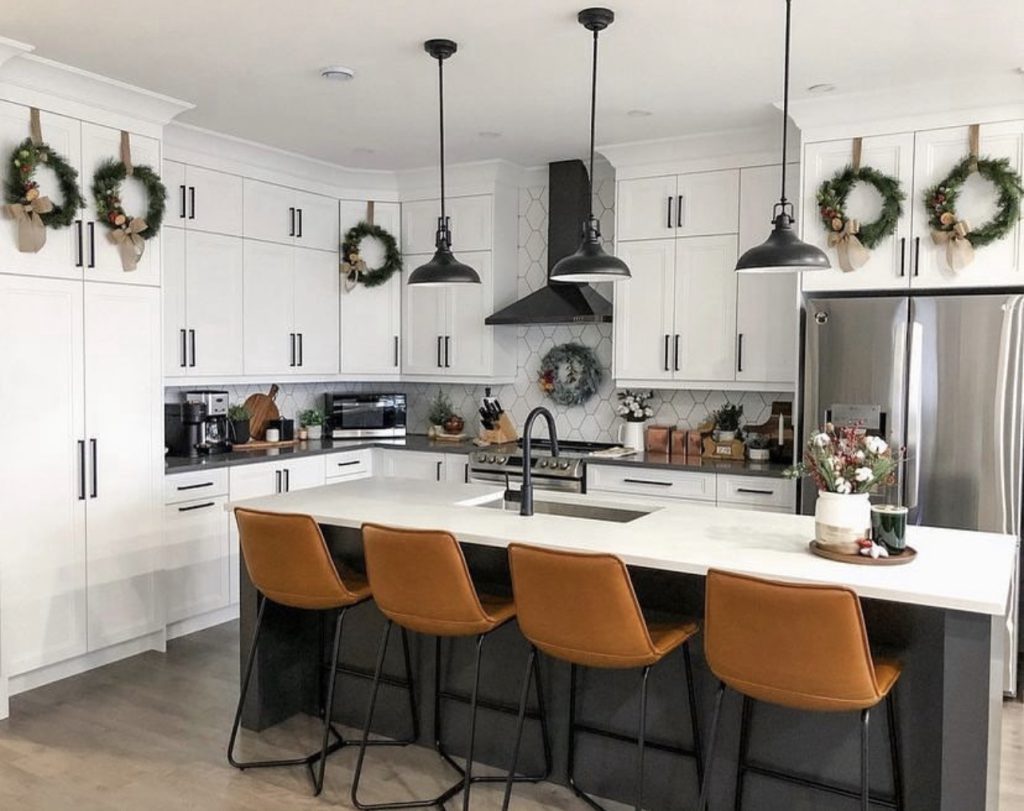 Photo credit: Life with LeeAnne
In keeping with the understated look and feel of holiday decor for 2022, these understated wreaths add so much to this all-white kitchen. Adorned with subtle decor, several wreaths spread out among the cabinets can turn your gorgeous kitchen into a holiday wonderland. It's not over-the-top and it's still functional. We love this look inspired by Canadian designer LeeAnn Mullins.
Choose a Monochromatic Colour Scheme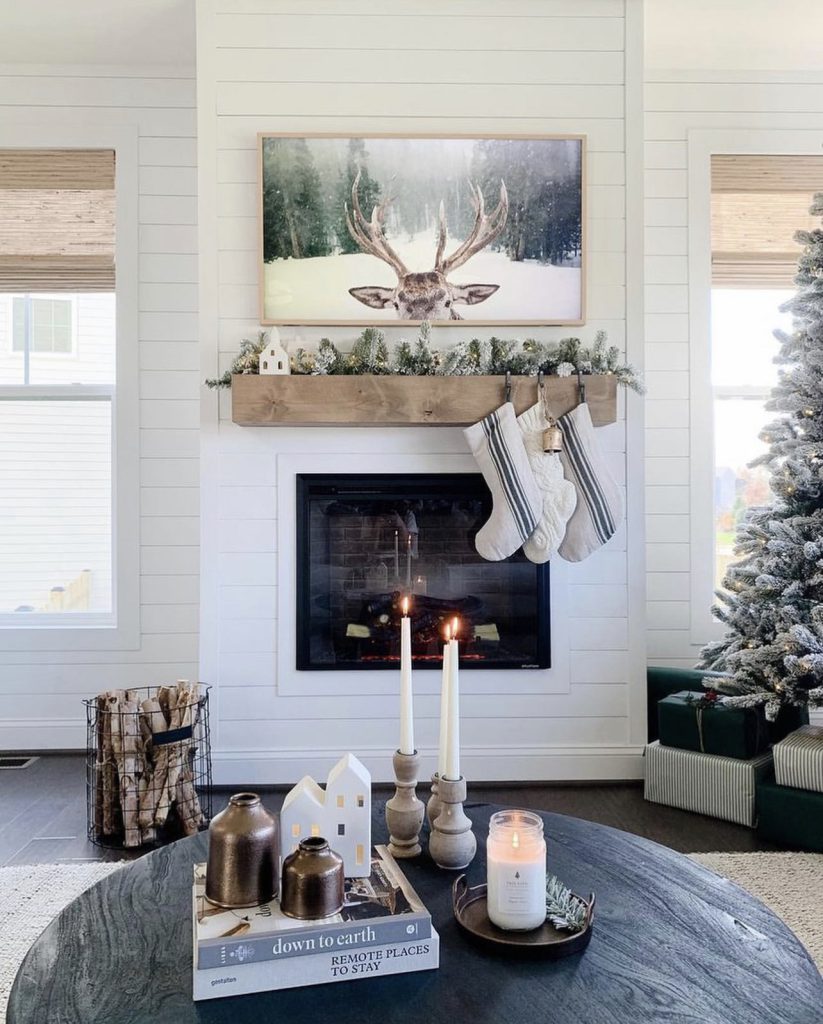 Photo credit: Cha Loves Cafe
While red and green are traditional colours during the holiday season, if you're looking for a more upscale, fashion-forward look for your home, you'll want to stick to a monochromatic colour scheme like Charlotte. This particular style focuses on white, which is a big trend right now. From the garland to the stockings to the tabletop decor, everything comes together for a home decor magazine-worthy style you will love this year.
Natural Staircase Garland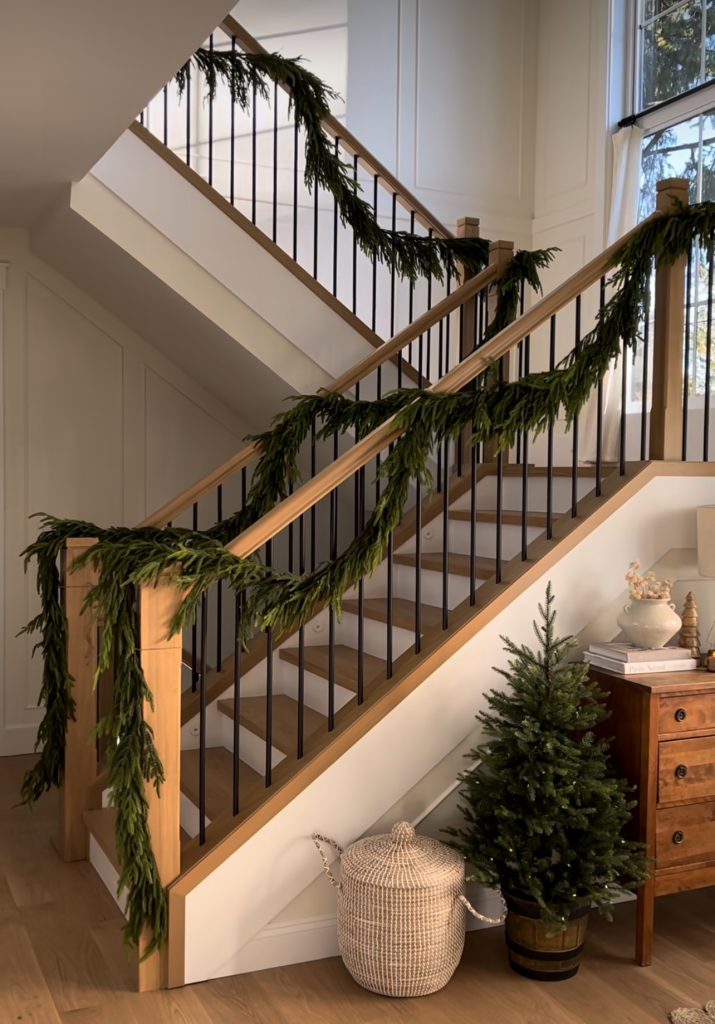 Photo credit: Amy Peters
The understated look is everywhere so it's no surprise that the amazing Amy Peters is also embracing this look. We are obsessed with her new home design, including this gorgeous staircase. The green garland has such a natural look and feel to it. It gives the whole space a holiday feel that isn't overpowering or tacky. We love how she draped it so naturally along the railings, making this show-stopping area in the house holiday-ready.
What do you think of the latest trends in holiday decor? Which trends are you ready to try this year? Tell us in the comments below.