Something with the word "free" in it hardly needs explaining – we get it! But some people overlook this very important step in the buying process. If you're wondering how or why free samples are essential in the process of buying new window treatments, keep reading. Here's everything you need to know about our free samples!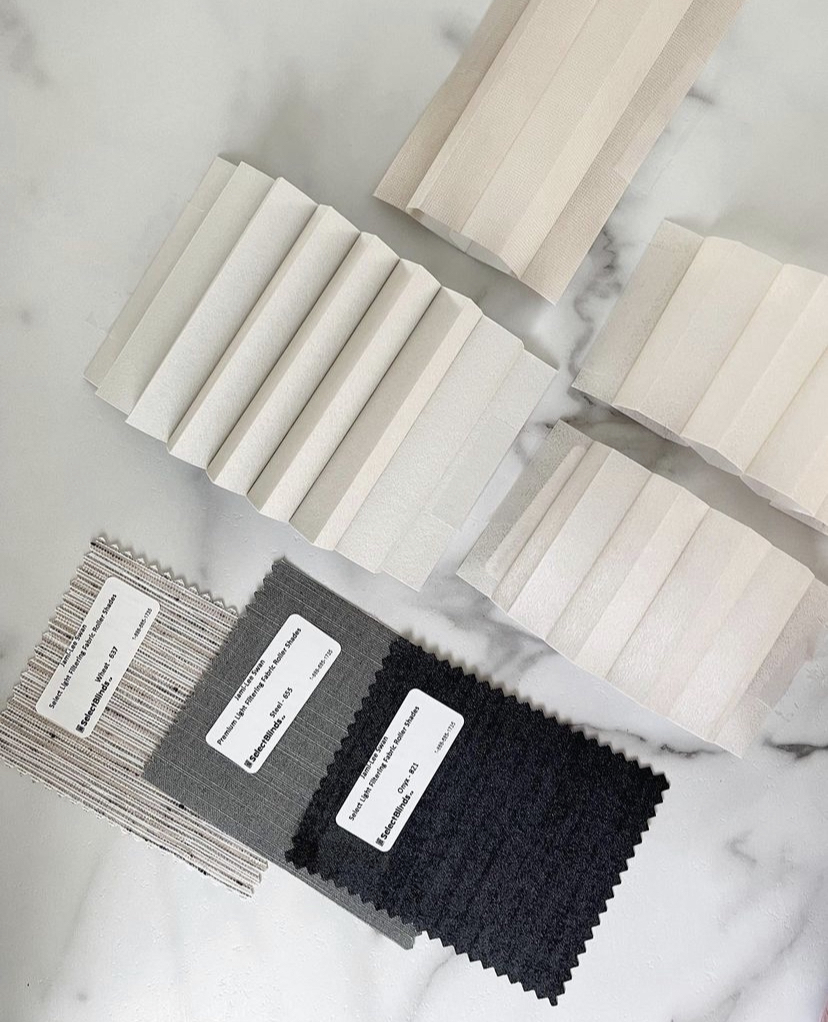 Photo credit: @our1979.dreamhome/Instagram
First Things First: They're Free!
Yes, our samples are free. We allow each customer to select up to 12 free samples before they place an order. And if there's one thing we know for sure, it's that free just can't be beat! We know buying window treatments online isn't always easy. They can also be a costly investment. We want to be sure you're happy with the final product because 100% customer satisfaction is our top priority!
They're Perfect for Colour Matching
Before you complete your order, we recommend ordering free samples so you can properly match the fabric to your home. There are often differences in monitors and colours may appear different on your screen than they are in real life. To be sure the colour and the undertones of the fabric you have chosen match your room perfectly, it's best to see the sample in person first.
You Can Get Them Overnight
Our free samples take about a week to arrive in most Canadian locations. If your project is running on a tight deadline, you can also FedEx the samples to your home. Initially, you will be asked to pay a $20 shipping fee but we will refund this to you when you place your order. So technically, the expedited shipping is on us! We want you to get your order in on time but we also want to make sure you'll love the finished product when you receive it.
You Can Order More than 12
If you find 12 samples just isn't enough, you can add more to your samples order at an extra charge of $3 per sample. This still amounts to a minimal cost. A few bucks more today can save you hundreds down the line by ensuring you pick the right product.
Are the Samples Exact?
Yes, our samples are the exact colour of the fabrics you will be ordering. While it is true that each dye lot may have a slight difference, it's almost unnoticeable to the naked eye. You can trust our samples to give you the best indication of what your finished window treatments will look like!
What if a Samples Order Gets Lost in the Mail?
This isn't very common, but it does happen. Unfortunately, we have no control over the shipment once it's in the hands of the carrier. But if you order free samples, you will receive an order number. If you don't receive them, you can follow up with our customer service team and we'll send out a new batch right away to make sure your project doesn't need to be placed on hold.
You Can Still Get the Sale Price of the Day
Some people think ordering samples means they will miss out on the sale price. If we are hosting an extra amazing sale, don't worry. You can order samples the day of the sale and we will guarantee the exact same pricing for two full weeks – even after the sale has ended!
This will allow you to receive your samples and check them out thoroughly before you order and you won't miss out on the sale price in the process. If your samples happen to get lost on the way to you, we will simply extend the two-week period a little more to ensure you have plenty of time to review your samples.
So, there you have it! Our free samples program is quick, convenient, and very practical. Plus, did we mention it's free? (We kid, we kid!) Do you have any questions about our free samples program? Ask us in the comments below. We're always happy to help!