Working from home has become the new norm. You may be looking for ways to make your home office the ideal workspace for your new work-from-home life. Here are some of our top suggestions when it comes to home office window treatments.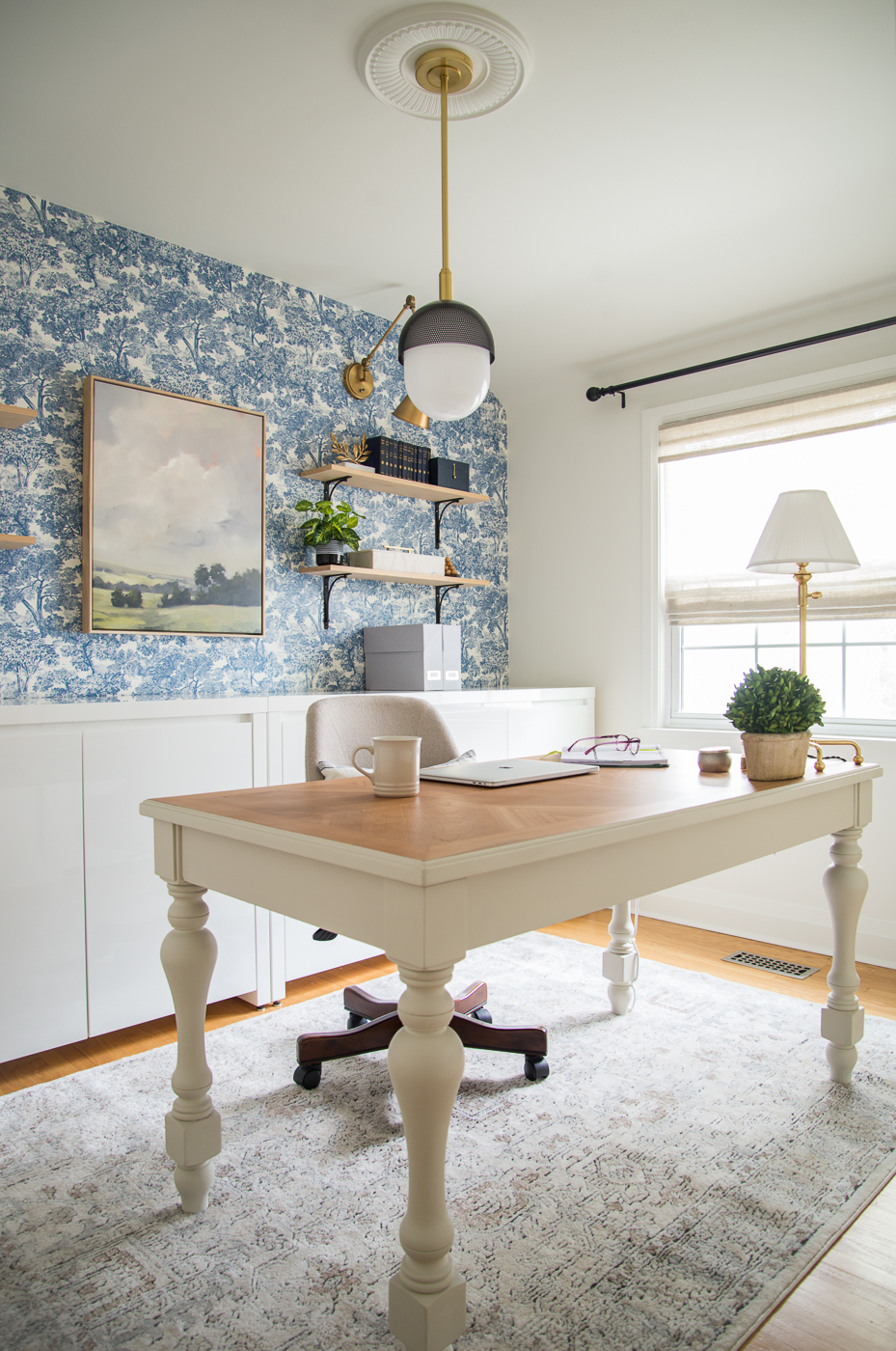 How to Choose Home Office Blinds or Shades
The first thing you need to consider when shopping for home office window coverings is functionality. What is the main purpose you need the blinds to serve? Your blinds have to meet those needs and contribute to making your work environment a more comfortable space to work in. The next thing you want to consider is style. You spend a huge part of your day in your home office so you want the space to make you happy when you're in it.
When it comes to choosing a lift system, you can go with a cordless or motorized lift system. This can make it easy for you to operate your blinds from your desk. You can operate your shades with a remote or upgrade to a smart blinds system so you can control your blinds with voice activation technology. This is particularly helpful if your office windows are hard to reach, like cathedral windows or skylight windows.
Our Top Home Office Window Treatments Picks
Decorating your home office should be a fun experience. But it can go south really quickly if you are overwhelmed by choices and aren't sure where to start. Let us help you take the guesswork out of window covering selections. Here are some of the top window treatments we recommend for your home office space:
Solar Shades
Our solar shades are great for home offices because they block out UV rays and glare. That means you get plenty of natural light in – a real mood booster – without the dangerous UV rays. The room won't overheat and your furniture won't be damaged or discoloured by the sun's rays.
They also cut glare which is ideal if your devices are facing the window. When the sunlight hits your computer screen, you can't see a thing. Cutting glare means you can enjoy natural sunlight in your home office without it interfering with your work.
Woven Shades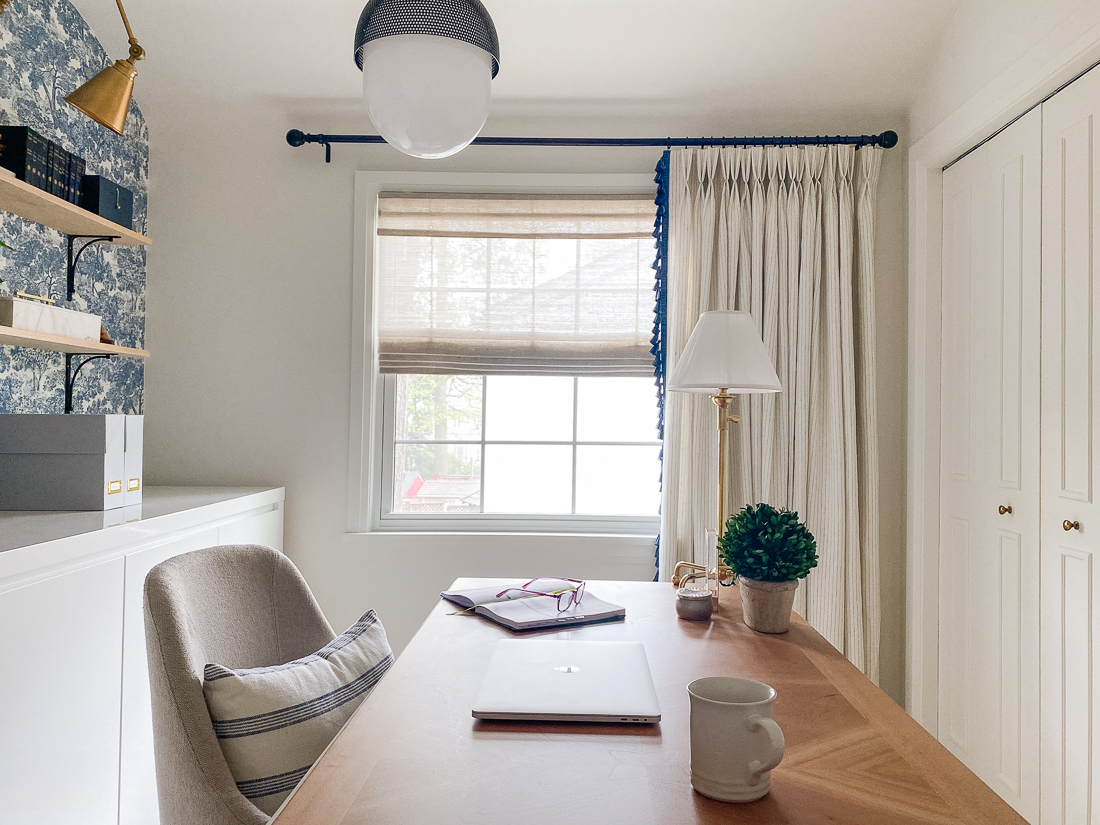 Photo credit: Jennifer Flores – Designer Woven Shades in Sumba Shell
We love how Jennifer Flores of Rambling Renovators used our Designer Coastal Shades in her home office renovation project. The shades let lots of light in but they still offer privacy when needed. Plus, the style really adds character to a room she spends many hours in. When you spend eight hours a day in a single room, it helps when you actually love the way it looks! You won't soon get tired of these magnificent shades.
Roller Shades
If your computer screen isn't being hit by the sun, you may not need solar shades, but you can still get that modern look with regular roller shades. Our favourite part about our Fabric Roller Shades is that they are practical and functional but you can still add style to your room with our gorgeous fabric choices. Plus, they offer a motorization upgrade so you can add convenience to your modern window treatments.
Faux Wood Blinds
These are the most practical blinds you can get. They are so simple to use, making it really easy to control light and privacy. Plus, we now offer Cordless Faux Wood Blinds so you can still enjoy these practical shades without the danger of a dangling cord. Faux wood has the sophisticated look of genuine wood and is a cinch to wipe clean. Anything that requires easy maintenance scores a few extra points in our book!
Working from home has been life-changing for so many people. But still, it can feel isolating, especially if your space isn't comfortable. We highly recommend investing a little time into designing the perfect workspace that is as functional as it is stylish. You'd be surprised how a quick revamp can lift your spirits and make working from home even better. If you were renovating your home office right now, which shades or blinds would you choose?