This is one question we get all the time – do all blinds in a house need to match? While you do want some fluidity throughout your home, not everything needs to be an exact match. Keep reading for our best tips on choosing blinds for all over the house.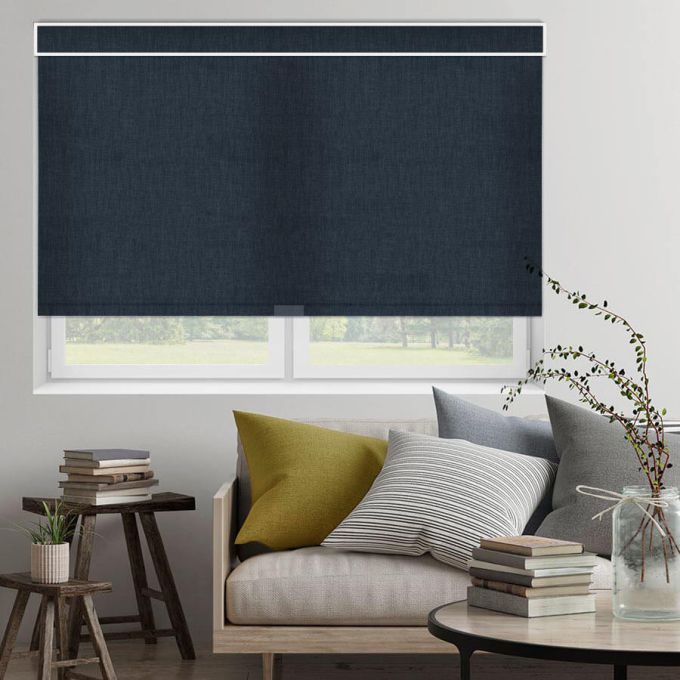 Keep It Simple
While all blinds in the house don't need to match, you also don't want a different style in every room. Try to stick to a common theme or colour scheme all over your home, but don't feel like you have to get the exact same products in each room. For example, if you're looking for neutral tones, you can go for romans in one room and woven shades in the next. They can remain in a similar colour family to maintain fluidity from one room to the next, but they don't need to be the exact same.
Choose for the Room's Needs
If you're shopping for the kitchen, you can't look at the same products as you'd look for in your fancy dining room that is barely ever used. The kitchen sees lots of action every single day. There is moisture, humidity, stains – you name it! For the kitchen, you would need something more durable and moisture-resistant like vinyl roller shades, for example. You may want delicate draperies or sheer shades for your dining room and that just won't work in the kitchen. Instead, choose similar colour schemes to keep it fluid.
Keep Adjoining Rooms the Same
If you have an open-concept space and two rooms are visibly connected, it's a good idea to go for the same blinds in both spaces. Two different types of window treatments can make for a very busy background. Instead, keep it simple and stick to the same products here.
You Don't Have to but You Can
While all blinds in your home don't have to match, they can if you prefer it that way or simply like a particular product very much. It's totally ok to use the same window treatment in every room if you like it. To jazz things up a little bit, you can add draperies in some rooms or decorate with some unique accessories to break it all up. It's entirely up to you.
Change It Up with Liners
If you fell in love with our light filtering roman shades but absolutely need blackout in your bedroom, don't despair! Many of our roman and woven shades allow for customers to add a privacy liner or even a blackout liner if needed. This way, you can keep the style and finish you want without giving up on the functionality you absolutely need in a given room.
How Do I Choose the Right Blinds for Each Room?
Besides style, you want to keep a few factors in mind when you're shopping for window coverings for your home. The first thing you have to consider is functionality. Do you need moisture-resistant shades? Blackout? Motorized? Always start with your biggest needs and filter down further from there.
The next thing to consider is your budget. If you've fallen head-over-heels for a higher-end product, don't worry. We offer several different price points in all categories so you can always find the right fit for your budget. To make sure you're truly happy with your blinds, they have to match your needs and your budget.
Take It One Step at a Time
Deciding on window coverings for a single room is simple, but an entire house can feel overwhelming. We recommend you take your time before you place your order. Go through one room at a time. Order samples, take measurements and build your cart. You can purchase one room at a time if you are selecting different products and you don't mind spacing things out.
If you are ordering the same exact product for the whole home, we recommend holding off and placing the order all at once. This will ensure all of the colours are from the same batch and will look the same – if that's the look you're going for, of course!
Still have questions? We get it! Window coverings are a major decision and the options are practically endless. Contact us anytime and we'll be happy to help.