Have you been shopping for window treatments lately? Overwhelmed by all of the options? We totally get it! There are so many window treatments out there that it can be hard to figure out what's right for you. Curtains and draperies also play a role in the mix, but do you need them? What exactly are they for? Keep reading to find out more about the uses of curtains and draperies to see if they're the right choice for you.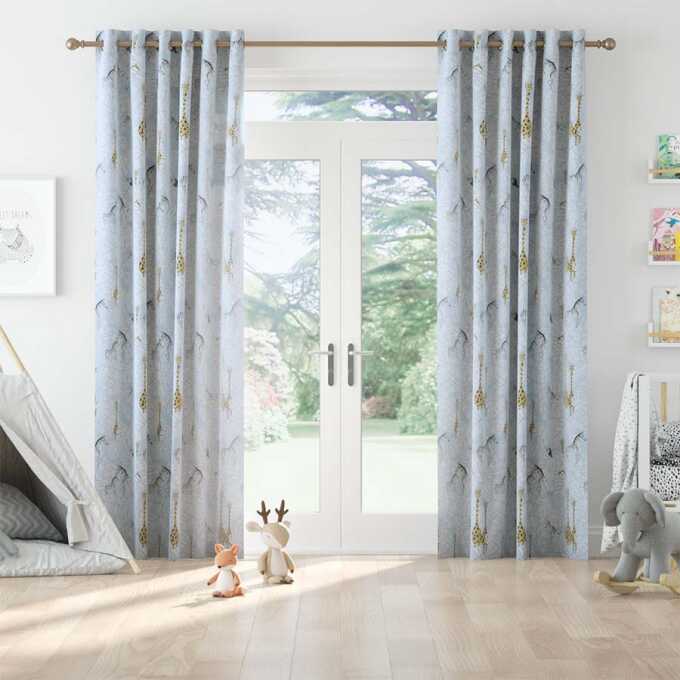 What Are Curtains and Draperies?
Curtains and draperies are fabric panels that can be great for decorating your window or adding an element of functionality to them. They're usually available in a huge range of colours so you can find the perfect shade to match your room. Old-fashioned styles give curtains and draperies a bad rap. But new styles like grommet curtains and pleated drapes have redefined the way we should view all curtains and draperies.
So, let's get deeper into it. What are the uses of curtains and draperies?
Curtains and Draperies Add Character
Layering your window treatments with curtains and draperies can add a very pleasant visual appeal to your windows. Particularly if the room is very understated or the windows are very wide. Curtains and draperies can break up window treatments, too. Say you have white walls with huge windows and white window treatments. Adding in some textured drapes can break up the solid look while still allowing you to maximize a monochromatic colour scheme.
Curtains and draperies can add texture to a room, even if they aren't actually functional. You may not ever use them or lose them, but the way they gather on the sides of your windows can add so much more depth to the look and style of your room. We love how Amy Peters added an extra layer of elegance with her custom ordered drapes (featured in White Linen).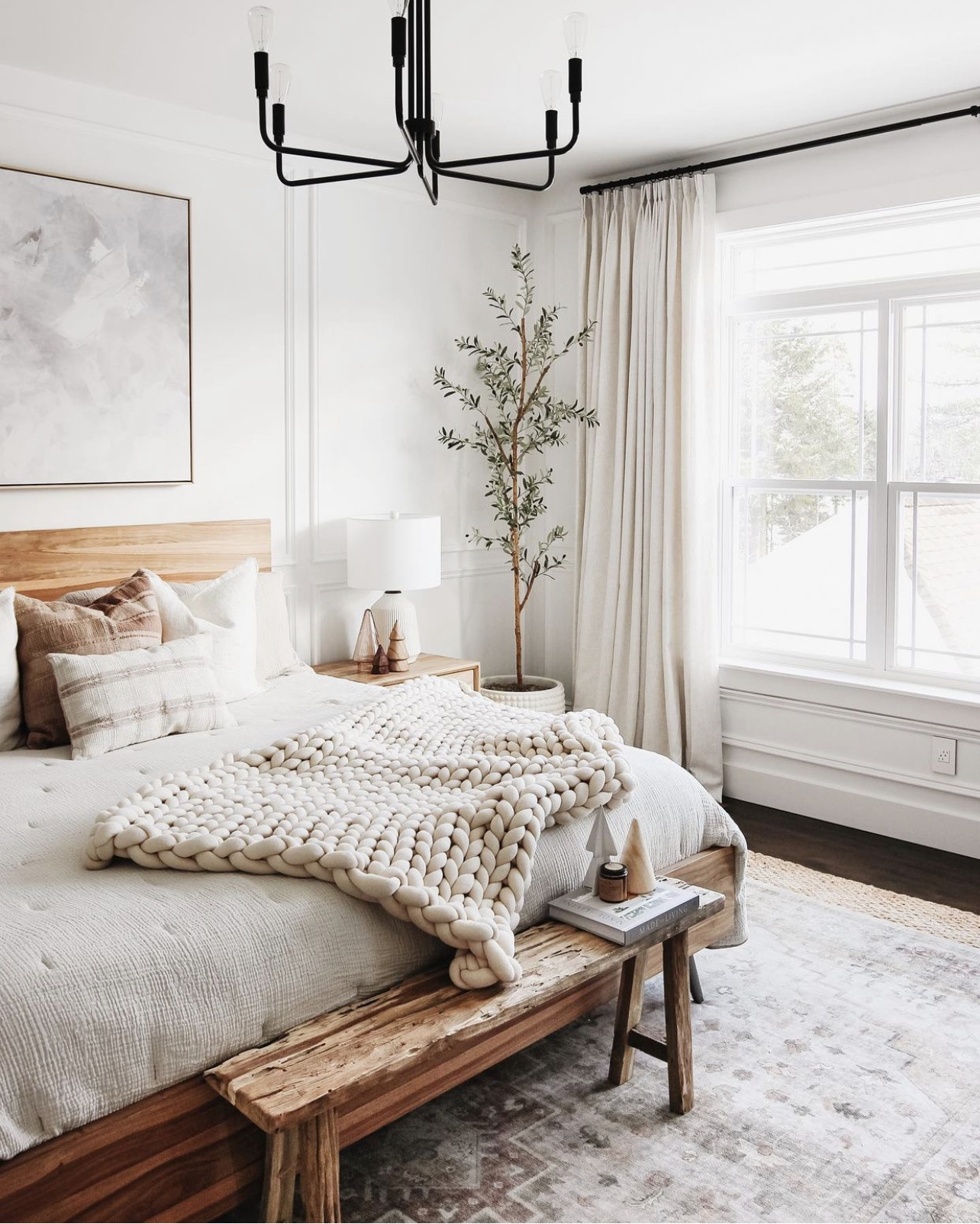 They Can Add a Different Function
When looking for blackout blinds, you'll soon realize that the only way to see outside during the day is to draw the shades all the way up. But this does eliminate your privacy. This doesn't work for everyone, particularly if your bedroom window is very close to your neighbour's home. You can choose light filtering shades that offer privacy but still let light flow through and choose to get the blackout effect from your drapes instead.
Or you can choose to go for blackout shades and layer them with sheer drapes to offer you some privacy when they're drawn. Curtains and draperies can allow you to get the window treatments you really love without having to sacrifice the functionality you need in every room of your home.
They Add Height to the Room
Placing your drapes from the ceiling to the floor can help draw the eyes up and down. They can help give the illusion of length and make your room appear more spacious than it really is. A general rule of thumb is to place curtains at least two to three inches above the window frame, but we just love how they look when they are all the way up to the ceiling, even if the window frames are far below. So elegant!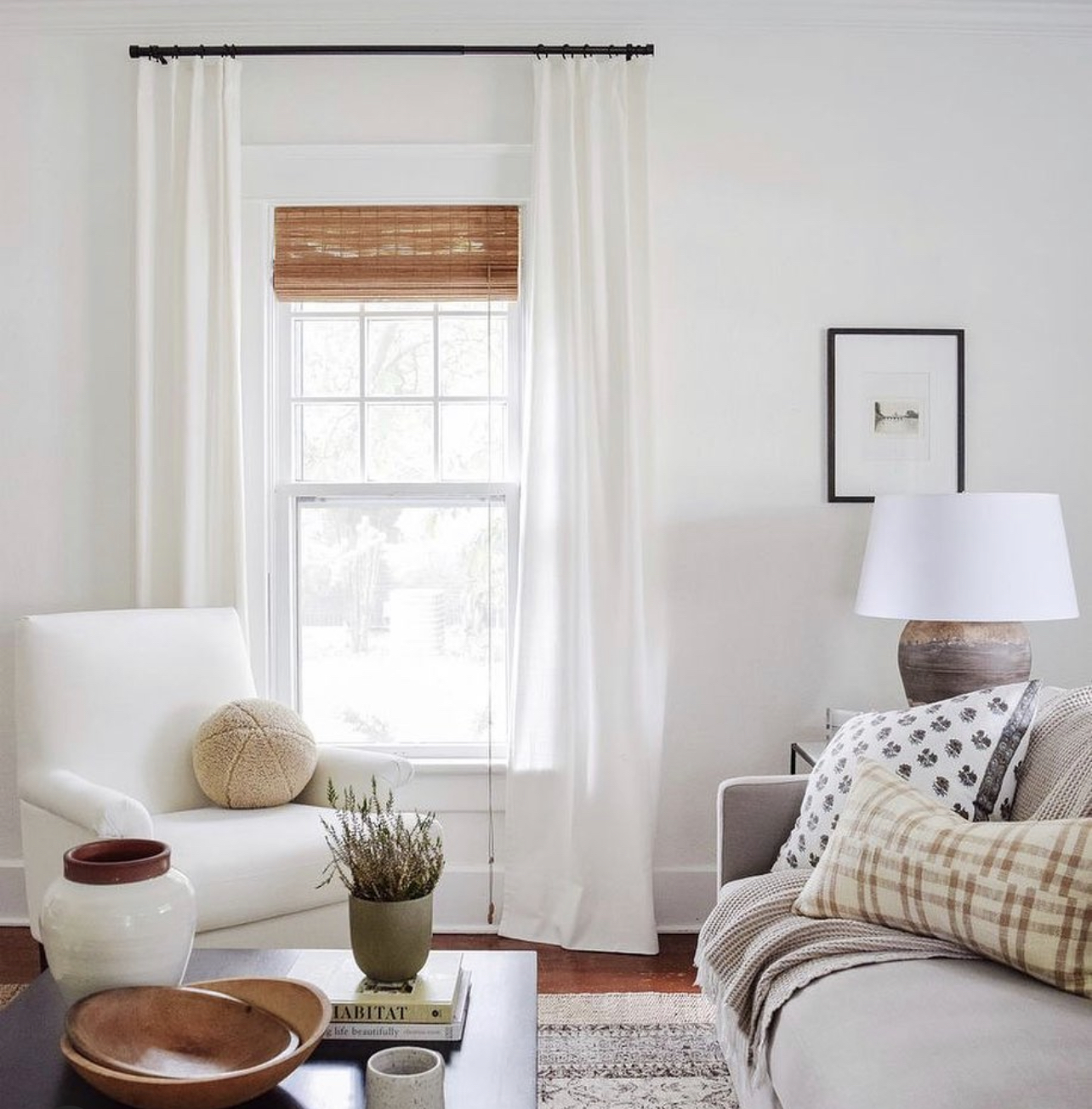 How to Choose the Right Curtains and Draperies
There are no concrete rules when it comes to choosing your window treatments but we always recommend either a contrasting look between blinds and drapes or a monochromatic one. You just want to be sure there is no clashing. We highly recommend ordering some fee samples ahead of time so you can compare fabric textures and colours to each other.
You should also compare your window treatment samples to the wall paint colour. Be sure to avoid clashing colours and stick to understated complementary combinations instead.
Do you have any questions about our custom curtains and draperies? Ask us in the comments below. We're happy to help!