What are cordless blinds and what are the benefits of having them? Read on to find out more about the benefits of cordless shades and why you should consider a cordless lift system for your next purchase.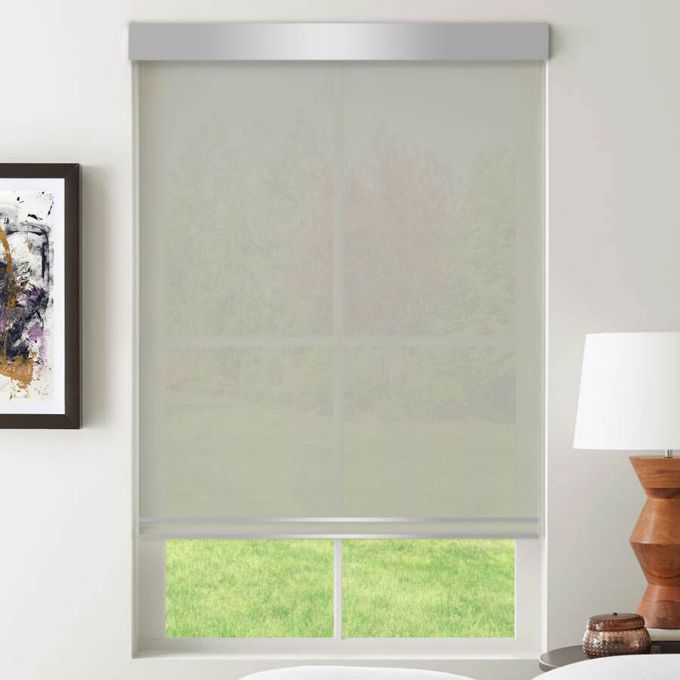 What Are Cordless Shades?
Cordless shades do not have a cord to operate them. That means you don't pull or tug on a string to manipulate your shades or blinds. Many of our cordless products can be simply lifted and brought down by hand. This is super simple and very affordable. Of course, cordless shades can also have a motorized lift system that is operated by remote control. This is particularly convenient if your windows are in a hard-to-reach spot. Cathedral windows are tough to operate manually so a remote can be very helpful.
Another cordless lift system option you have is smart blinds technology. You can upgrade to a smart hub system that will pair with smart home devices you already own, like Google Play or Amazon Alexa. You can use voice activation technology to control your blinds or you can set them to open and shut at the same pre-set times each day. You can even control your blinds or shades from an app on your smartphone no matter where you are in the world.
What Are the Benefits of Cordless Shades?
There are a few benefits to choosing cordless shades. Here's a closer look at just some of the benefits of cordless blinds.
Cleaner Look
For starters, you can get a more streamlined look without a cord in the way. The long cord on the side can take away from the look of your shades. Cordless offers a smoother, cleaner finish.
Safer
Another advantage is that cords can be dangerous for young children and pets. To prevent any incidents, Health Canada will be implementing some regulations that prohibit cords longer than 22 cm (or a 44 cm loop). For safety reasons, cordless and motorized shades will be the only options when it comes to window coverings in Canada and you can rest easy knowing they are safest for your family.
Convenient
In addition to the safety of cordless blinds and shades, another advantage is definitely convenience. Motorized shades and smart blinds technology are definitely the way of the future. They allow you to control your shades from a distance, which can make it very simple to operate shades that are several feet above your head.
Are Cordless Shades More Expensive?
While our motorized and smart blinds products do come with a slightly higher price tag, cordless is usually free. It simply means the blinds or shade will operate by you manually sliding them shade up and down. This is a very cost-effective lift system and in the coming months, more products will offer this option. Stay tuned for our next update which will go into detail about what will happen to some of our products in May 2022 when Health Canada cord regulations come into play.
In the meantime, if you have any questions about the benefits of cordless blinds or blinds in general, ask us in the comments below!