Installing your own blinds can be very simple and easy – as long as you follow our instruction guides for the secrets to a flawless DIY project. To make sure you avoid the common pitfalls, here are the DIY installation mistakes you really, really don't want to make!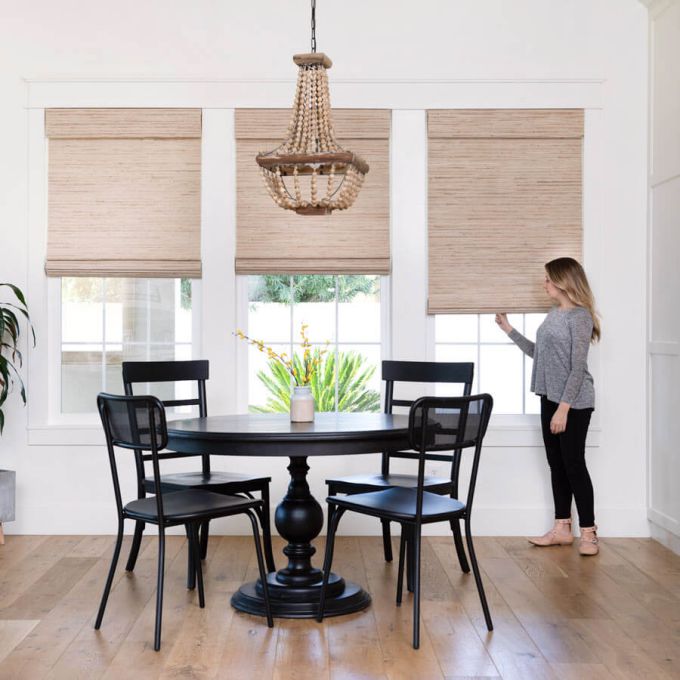 When we say our DIY blinds are easy to install on your own, we mean it. Even if you're a beginner DIYer, you can successfully install your new blinds in a snap. Just so long as you don't fall into the traps of these very common mistakes.
1. Skimming the Instructions
Whether you're a novice or a pro-DIYer, your job can only be successful if you take the time to read the installation instructions before you actually get started. You may have your drill ready to go, but trust us, it's worth it to take the time to read the instructions completely before you get to work. Skimming the instructions puts you at risk of missing key steps. Sometimes, just the smallest detail can make all the difference.
Even if you have already installed some of our blinds, we still recommend reading the instructions in full before you get started. It's a great refresher before you get to work and each of our products, from woven shades to wood shutters, have their own installation instructions.
2. Not Using the Right Tools
Most of our blinds require the use of a drill and not much more. Be sure to use the appropriate tools as recommended in our installation guides. These tools can help make sure the job goes off without a hitch. To make sure you can complete a flawless installation, use the tools required so you can follow the instructions to a tee. This can help you avoid damaging your blinds or your window frame and also save you tons of time and stress.
3. Working in a Hurry
DIYing anything should be done when you have the time to do it right. If you're pressed for time, it's not the day to start installing your own blinds. You may be very excited to get your new blinds up – obviously! But if you're rushed or stressed out looking at the time, you may make some avoidable mistakes that could cost you more time or money. Instead, carve out a few hours to make sure you can focus on your DIY blinds installation 100%.
4. Forcing Things into Place
You should never have to use force to get things to work or fit properly. There was either a mistake made along the way that needs to be corrected or you have a faulty item. Though extremely rare, products can sometimes get damaged either at the factory during production or during transit.
If something isn't working as it's supposed to, put everything down. Don't force and don't get frustrated. Contact our customer service team and they can help you troubleshoot your issue. If by some chance the product is faulty, our team will have it replaced quickly – saving you that unwanted frustration.
5. Cutting Corners
Every detail in the instruction guide, no matter how insignificant it may seem, is crucial to a successful DIY installation. To save time, you may be tempted to skip a seemingly minor detail. But the instruction guide is written for you to follow exactly. Skipping steps can lead to a botched installation or damage to your brand-new product.
You may even get stuck at some point and have to take everything down and restart. This is super frustrating and isn't going to get your blinds up any quicker. Instead, be sure to follow all of the instructions provided.
As long as you avoid these common DIY installation mistakes, getting your own blinds installed can be a snap. It may seem overwhelming to a newbie at first, but once you get started, you'll see that a DIY installation is actually pretty simple.