Bamboo shades have so much to offer to your DIY home décor projects. They offer a variety of finishes, colours, and styles to blend in seamlessly with anything from coastal-chic décor to modern farmhouse perfection. Read on to find out why you need to buy bamboo shades for your next project.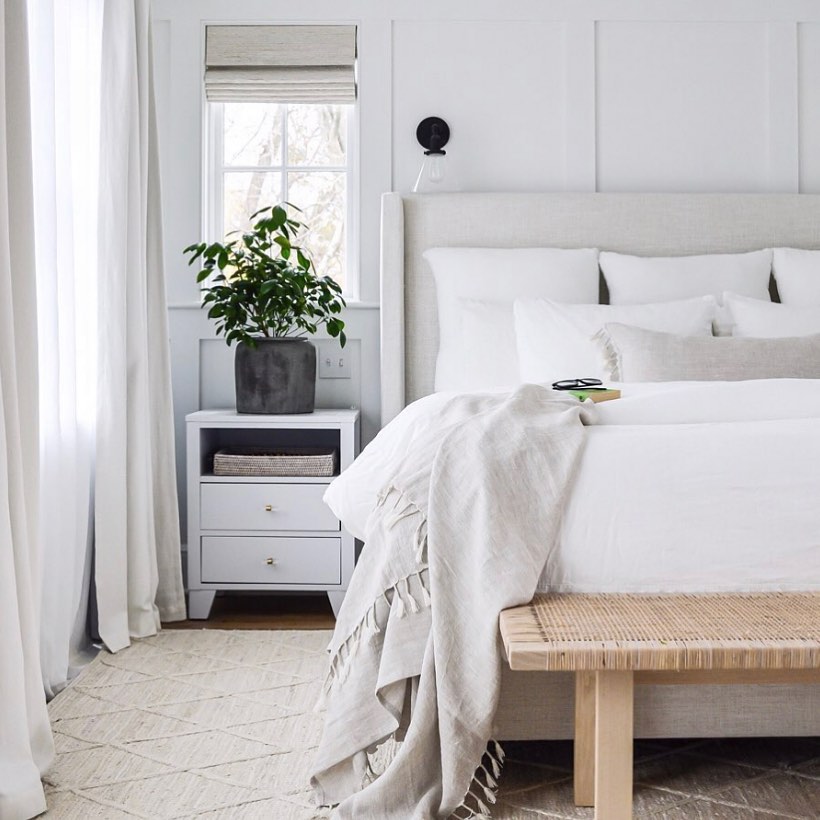 Photo Credit: @designsixtyfive
1. Bamboo Shades Add Texture
Woven shades are composed of the finest intricately woven jute and bamboo textures available. They add so much to a room, especially if you are going for a neutral, monochromatic style. With a monochromatic look – especially a neutral one – things can look boring if you don't add in something to break it up.
Adding in woven textures, like bamboo shades, can help you maintain the colour scheme you want but still add life to your space. Combining different textures together throughout the room can really help add depth to your project and make your room stand out even more.
2. They Bring a Warm Feel to the Room
Modern designs usually have a chic, upscale vibe to them. The problem with very modern designs is that they can feel a little cooler and less inviting. Adding smooth bamboo shades can help you maintain the contemporary look you're going for while still adding a hint of warmth to your space.
With so many colour choices and finishes to choose from, there is a suitable style for every home – whether it's rustic chic or ultra-modern. We love how our Coastal Woven Shades can work their way into a modern design as easily as they can work into a more traditional style.
3. They're Eco-Friendly
Our woven shades are made from real jute and bamboo materials. These natural materials biodegrade much quicker than synthetic materials. While they offer durability, you can reduce your carbon footprint when you eventually toss your shades way in the future, knowing they won't be cluttering up a landfill for the next 100 years.
Think of bamboo shades as literally bringing a piece of nature into your home. Not only will they make your room feel more natural and more relaxed, but they can help you do your part in reducing waste.
4. They're Easy to Clean
This is a big one for most customers, especially those who have young children and pets. They're easy to wipe clean with a damp cloth. You can also vacuum them with a gentle vacuum brush attachment. For more delicate materials, you can spot treat any stains with a little bit of liquid dish soap and a gentle cloth. Keeping your woven shades clean regularly will make them look better, longer. Luckily, it's super simple to do!
5. Woven Shades are Simply Stunning
We definitely don't like to pick favourites – we love all of our blinds and shades! But there really is something special about the finish of our woven shade products. They are so unique and really intricately woven together. They offer a truly picture-perfect look, which is probably why it's one of the most popular choices among interior designers.
They can add so much to the room while still being a functional and versatile window treatment. They are easy to customize, come with the option to upgrade to a cordless, motorized, or even Smart Blinds system, and the colour choices are practically endless.
Which are your favourite window treatments? Would you ever consider adding some bamboo shades to your design projects?