Planning to revamp your space this fall? As the weather cools off in these last few weeks of summer, we can't help but start to think about warm throws, blankets, and autumn soups. If you're planning to give your home a cozy, fall feel this season, you'll want to keep reading this post. Find out more about the top 5 interior design trends for fall 2023.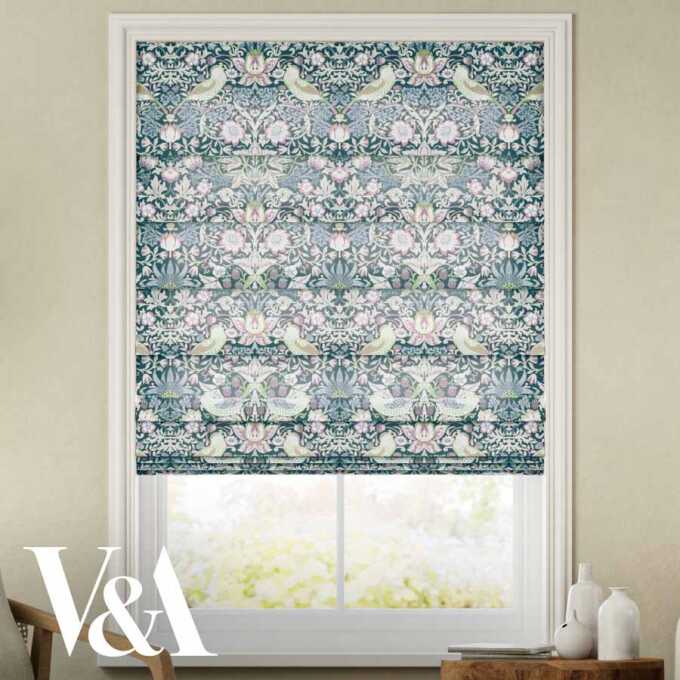 1. Maximalist Design
The minimalist chic design trend has come and gone over the years and in some rooms, it works regardless of the style of the moment. But you'll love this trend if you're a fiery personality who loves a bolder look. The maximalist design trend focuses on welcoming bold patterns, interesting prints, and ornate accessories to add character and depth to the room.
Looking for some new window coverings to complement your new style? We recommend our William Morris Roman shades, part of our collaboration with the Victoria and Albert Museum. With their exquisite patterns and attention to detail, these shades add a layer of artistic beauty and timeless charm to any room in your home.
2. Earth Tone Palette
Neutral and earthy tones can bring a calming and soothing ambiance to your home. A neutral palette is a style that will stand the test of time. Think terracotta, earthy browns, deep green, and other neutral tones that are reminiscent of nature. We love a combination of contrasting earth tones to add vibrance and bold flair to the space. Rather than opting for a beige room from head to toe, mix some deep greens with a natural-looking taupe for a contrasting effect that will liven up the space.
We recommend linen textures for window coverings if you're looking to add "bold neutrals" to your home. Try shopping our roman shades or classic drapes for the best selection of linen fabrics and earth tones.
3. Combination of Textures
Getting a unique combination of textures and finishes can help you keep a neutral palette without falling flat. Different textures, like natural fibres, soft velvet, or weathered wood, can all come together to give depth to a neutral space. We love how bamboo shades fit into this trend. Made of natural bamboo fibres, they add a natural and textured effect. You can also take a peek at our textured roller shades for a more modern edge.
4. The Layered Look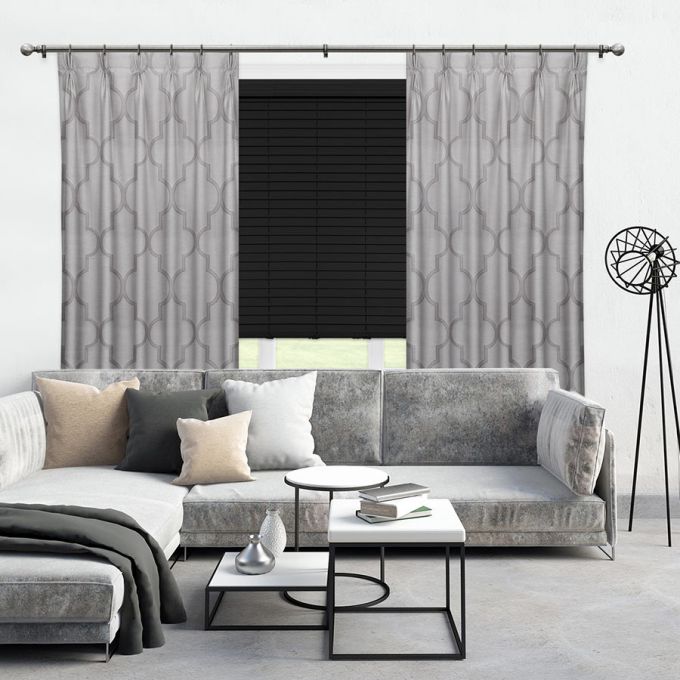 Can't decide whether to go with drapes or shades? Why choose when the layered look is all the rage for fall 2023. Of all the interior design trends for fall 2023, this is our favourite. It allows you to combine practicality and style. Plus, you can up the elegance factor in no time with custom drapes. We also love the opportunity to mix and match fabrics and textures to tie into the combination textures trend at the same time.
5. Vintage Vibes
Vintage and retro chic furniture are making a comeback this fall. Think 1950s and 1960s styles. With furnishings like that, you'll need some antique-style window treatments to match. Striped roman shades or polka dot drapes will fit the bill in this case. If you love an antique-style and vintage look, you'll love this interior design trend for fall 2023.
What are some of your favourite fall trends that you'd love to see make a comeback this coming cozy season? Drop us a line in the comments below.