Are you planning on changing things chez vous this year? You can save loads of money when DIY some of the jobs but you have to know exactly what to DIY and when. Avoid some of the common pitfalls of DIY reno projects and find out which are the best interior design DIY tips every homeowner should know!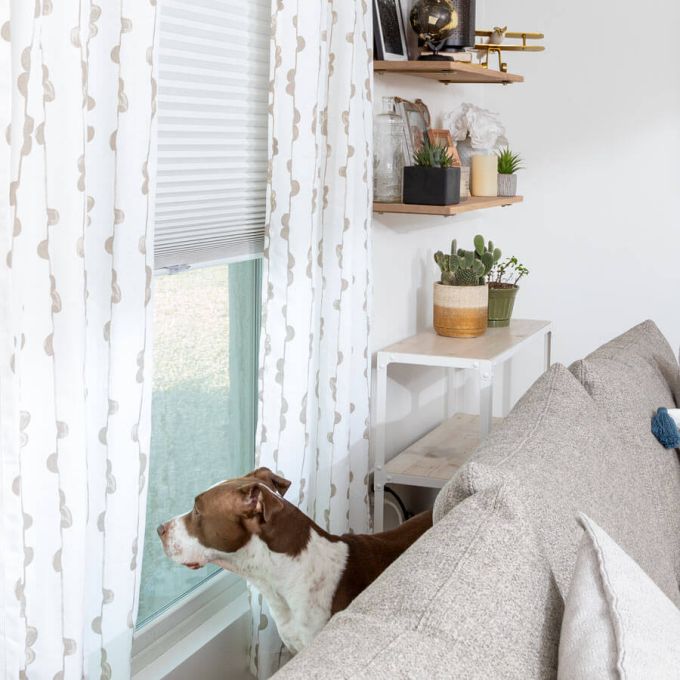 1. Set a Budget – and Stick to It!
You can definitely save money with a good DIY project but you can also get easily carried away and end up overspending if you don't set a budget for yourself. Set yourself a realistic budget and stick to it. If you start surpassing your budget, you'll find yourself in heaps of financial trouble real fast.
2. Shop Around
Doing stuff yourself takes time and lots of that time should be spent shopping around for the best prices and deals. It can be tough to find that one rare gem but trust us, if you keep searching, you'll find it. Take your time and be careful with your selections.
3. Consider Colours and Fabrics
The biggest mistake people make when they DIY is to just purchase whichever fabrics or materials they find on sale. But you may end up with clashing tones and textures that just won't work. Instead, take a little more time to shop around for items that work with your vision. Then create a mood board to see how your top picks compare to one another. This can save you from restarting a project and losing money.
4. Don't Force Trends
You may have heard about a super cool new trend but you're not really finding the right pieces or you aren't sure you love it. Full stop! Not every trend needs to be in your home. Choose the trends and styles that work with your personal taste. You can pass on something even if it's trendy if you don't love it. If the idea isn't coming together, go back to the drawing board and see what changes can make it work.
5. Try Before You Buy
You can order free samples of nearly anything including paint colours, window coverings, and even furniture fabrics. If you can get a free sample, do it! Collect all of your samples together and triage them to find the winner in every category. Does this take a little more time and effort? Yes, but it'll be well worth it when your finished product comes together perfectly.
6. Repurpose
A home renovation project doesn't have to include loads of new items. You may be able to repurpose old décor pieces. Maybe a fresh coat of paint can make them more modern and help them blend into your aesthetic more seamlessly. Never assume that a DIY project requires all new items. You'd be surprised how you can transform what you already own.
7. Read the Instructions First
To make sure your DIY project goes off without a hitch, read, read, and read again! For example, if you decided to DIY your new window coverings with some of our products, you should carefully read the measuring instructions and the installation instructions to make sure you get a perfect fit and a flawless look. Take your time and read through everything at least once before you start to put it into practice.
8. Refresh Your Space Instead
The best DIY tip of all time is to try and revamp your space with some small, easy changes instead of trying to reinvent the wheel every time. Some new blankets, updated rugs, and a set of new window shades can be the perfect solution to completely refreshing your space on a budget.
9. Test It Out First
If you're a novice DIYer, start with small projects and work your way up. As you learn more about renovations, you will get better and better and make fewer mistakes. Before you bite off more than you can chew, test your skills out with some sample materials. You'll learn and adjust and be more ready for your real project.
10. Know When to Call a Pro
Even the best DIYers sometimes hit snags. You have to know when it's time to throw in the towel, cut your losses, and call for some backup. You can burn through lots more money trying to complete a project you don't have the knowledge or the tools to properly complete. Sometimes you have no choice but to hire a professional.
What are your best interior design DIY tips for a flawless finish?