Looking to spruce up your home without breaking the bank? We totally get it. We know that keeping your home looking fresh and stylish is important, but you shouldn't have to go broke to do it. That's why we're sharing our next tips for finding the perfect window treatment for your budget and your needs. Read on for our best window covering tips on a budget.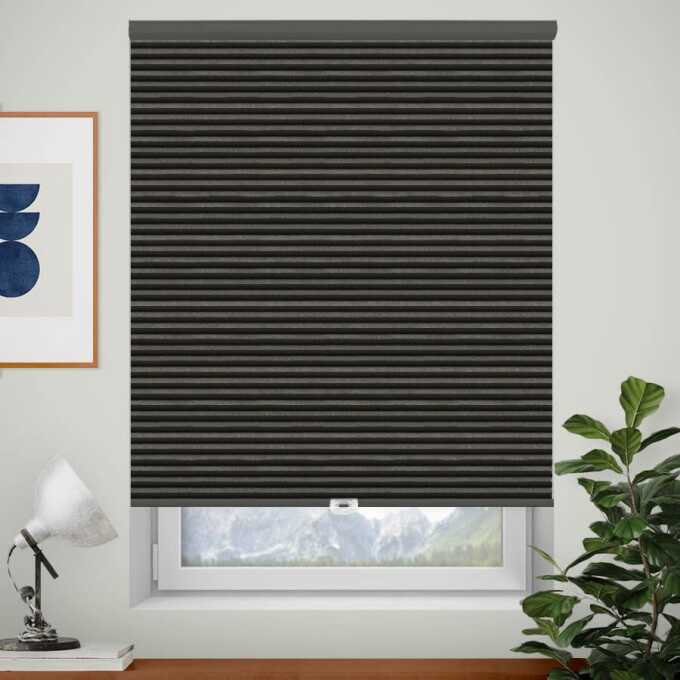 Shop Our Budget-Friendly Section
Some customers don't know this, but we actually have an entire section devoted to our most affordable options. Window coverings are a must in your home, but there is something for every budget and style. The Blinds on a Budget section is where you'll find a mix of the most affordable products in various different categories. There are still loads of product selections, colours, and fabrics to choose from.
Shop Our Sales
We strive to offer our customers the lowest possible pricing on all of our products. We back our business with our Best Price Promise, which can give you the peace of mind to know you're getting the best price possible. Of course, when you happen to catch a sale, that best price is even better!
Pro Tip: If you haven't ordered free samples yet and notice we're having a sale, order your samples the day of the sale. We will hold the sale price for you for two whole weeks. Now that's one budget-friendly tip we know you'll love!
Choose Appropriate Window Coverings for the Space
We know you may love a delicate fabric window covering, but if you're shopping for the kitchen, we advise against it. If you really want to get your money's worth and keep your blinds as long as possible, we recommend going with moisture-resistant and stain-resistant blinds or shades in high-traffic areas like the kitchen or bathroom. Keep the fancier fabrics for dens, living rooms, and dining rooms instead.
Invest in Quality
Real wood and composite wood are very durable materials. They do, however, cost more than faux wood or vinyl. Genuine and composite wood products are so durable simply because the material is resistant to so much – particularly composite, which is also moisture-resistant. It may cost a little more today, but in the long run, you'll have a top-quality product that will last for years to come.
Choose Energy-Saving Shades
If you want to be mindful of your budget, we highly recommend shopping for energy efficient window blinds or shades. They can help reduce your energy bills are your round. This repeated annual savings is great for your wallet and your home. Blocking out UV rays not only reduces heat in your home, but it protects your furniture and flooring from fading. Honeycomb shades are also a great choice as they insulate the windows very well and trap air inside their unique honeycomb design. This can help keep your home cooler in summer and warmer in winter.
Choose Blackout Shades in the Bedroom
While we do sell custom draperies and we love the elegant look of drapes, we know that window blinds and drapes together can be costly. Many customers end up choosing drapes to add a layer of blackout to their bedroom windows because it makes for better sleeping conditions. Avoid the layering of fabrics (and dollars) by always choosing blackout in the bedroom.
Do you have some tips for saving money while shopping for window coverings or any other home decor pieces? Spill your secrets in the comments below.